Housing Complex for the Sharing Economy
For BPD, together with key players in the platform economy, we developed a concept for a smart living environment in Amsterdam based on sharing.
The Sharing Economy in Urban Development
BPD asked us to investigate the role of the sharing economy in urban development. This resulted in a trend report and a conference in Amsterdam. Based on our findings, we developed a concept for an innovative living environment in which collective and shared spaces are central. WOON& consists of seven buildings with a total of 120 homes in different typologies — from social housing to owner-occupied flats. The complex, designed by architects Arons & Gelauff, was completed in early 2021.
Can we make buildings smart, social and sustainable through sharing?
Unlocking Unused Potential
The idea behind the living complex is to unlock the unused potential of a residential building and its surroundings. Private parking spaces tend to remain empty for most of the day, guest rooms are only used when visitors are staying overnight and closets are full of tools that we only use once a year. WOON& investigates how better organisation of a residential environment improves the use of valuable inner-city spaces and the way people live together. Moreover, we believe that communal facilities will create a sense of community and belonging.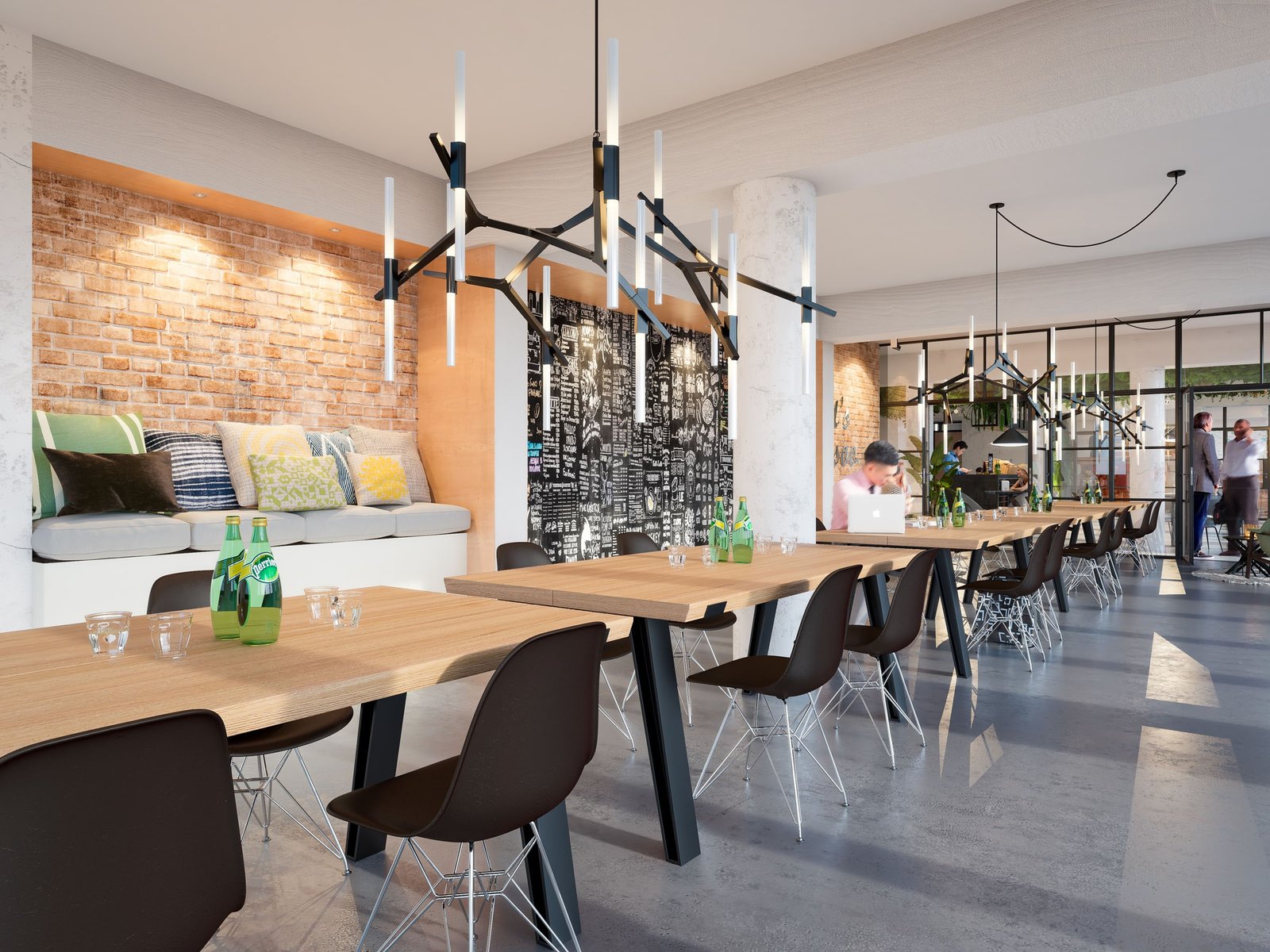 A Living Environment That Bustles 24/7
WOON& offers residents a package of services and amenities on top of their living space, such as coworking desks, flexible mini-shops that can change hands in the course of a day, shared electric vehicles and bicycles that can be reserved with an app, and communal guest rooms.