Housing construction plays a central role in the great challenges facing the Netherlands. Commissioned by WoningBouwersNL, we look back 90 years and forward 90 years.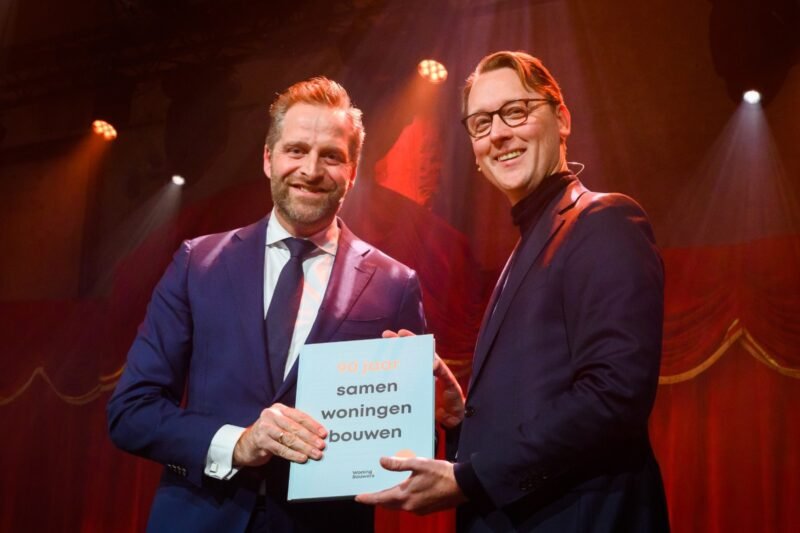 90 Years of Building Homes Together
WoningBouwersNL represents Dutch companies engaged in housing construction and area development across the board. The association and its members are influential players in Dutch housing construction — about 80% of new construction houses in the Netherlands are built by member companies of WoningBouwersNL. The association's rich history stretches back to 1932. In 2022, WoningBouwersNL celebrated its 90th anniversary. PUC was approached to create a book to celebrate this remarkable year.
The Netherlands and the world face major challenges in which housing and the living environment play a crucial role
Outlining the Future of Housing
In the anniversary book, we look back at key moments in 90 years of housing construction in the Netherlands. During that time, home builders have weathered numerous crises, which may hold lessons for the present and future. Together with a number of WoningBouwersNL members, we also reflect on the current state of the housing market and look ahead to the next 90 years, in which the Netherlands and the world face major challenges in which housing and the living environment in general play a crucial role. To this end, we sat down with leading experts in different sectors: landscape architect and West 8 founder Adriaan Geuze, chief economist of Statistics Netherlands Peter Hein van Mulligen, agricultural economist Petra Berkhout, sociologist Jolanda Maas, biodiversity specialist and TV gardener Lodewijk Hoekstra, and sustainable entrepreneur and SDG7 coordinator Ruud Koornstra. We conclude the book with a manifesto of our own in which we make recommendations for the next 90 years of housing and spatial planning in the Netherlands.
The book titled 90 jaar samen woningen bouwen was presented in December 2022 during a WoningBouwersNL congress in Utrecht. Minister for Housing and Spatial Planning Hugo de Jonge received the first copy from the hands of WoningBouwersNL director Coen van Rooyen. For the graphic design of the book, we collaborated with Studio&, with whom we had previously enjoyed working.