A Book on One of the World's Most Sustainable Hotels
QO Amsterdam is one of the most pioneering hotels in the world. In every element of the building — from the toothbrushes to the technical installations — the sustainable choice has been made. The hotel's management asked us to make a book that tells all these stories, big and small, to the outside world.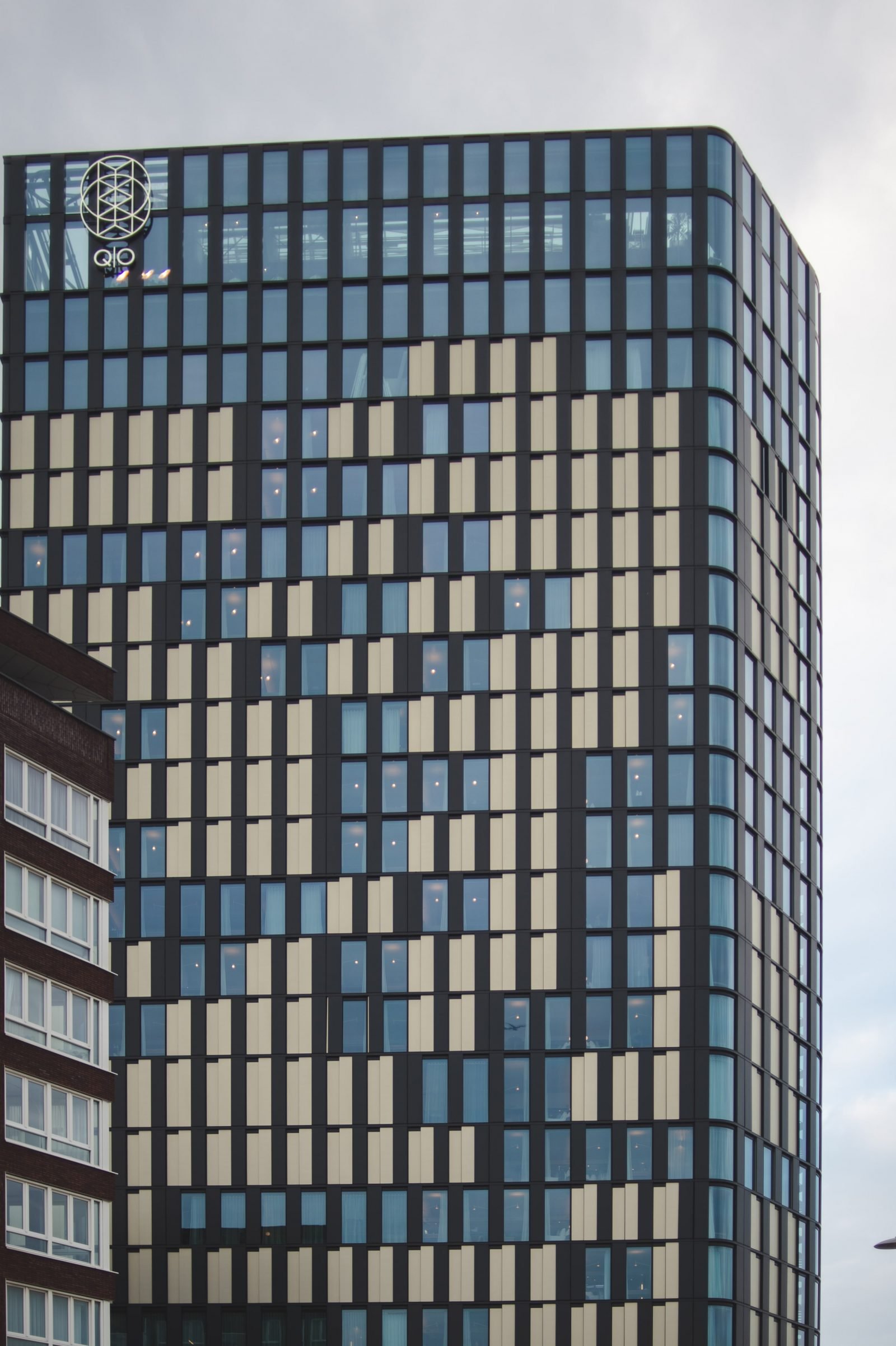 A Hotel That Lives
QO Amsterdam was born out of the need to stop the wasteful, one-use approach to hospitality. Instead, it wants to prove that embracing a sustainable, circular approach is the only way to make a genuinely positive impact — for both people and the planet. This concept is more than just ticking a few eco-friendly boxes. It runs throughout the building and operations, driving every single choice that is made. We think these stories, big and small, needed to be shared. With the guests, with the staff, and with anyone else interested in hospitality, circularity and community.
Hospitality = Storytelling
We created a publication that can be found in each of the 288 rooms of the hotel. Comprised of three main chapters — about the building, the operations, and the hotel's pivotal role in the local community — the book features interviews with key players, facts and numbers, photo series, illustrations, and a wealth of inspiring little stories. From Joop, the supplier of the bamboo toothbrushes, to Matthias the rooftop farmer — in this book, they all explain how they made the vision of the QO a reality.