Hybrid Retail Store Brings Online-Only Brands Back to the Shelves
Re:store brings online brands into real retail stores in San Francisco, focusing on customer experience and getting creators and shoppers from behind the computer screen.
Online retailers are growing and developing with an abundance of e-commerce sites and tools to allow creators and independent brands to sell their products online easier than ever before. But this can also flood the online market and cast doubt on a brand and product's authenticity when all interactions are done online. Re:store aims to bridge this gap by bringing online retailers into their store which hosts more than one thousand products from fashion to technology and seventy brands on three storeys.
Selene Cruz, founder of Re:store, aims to build a community around brands by bringing them to a physical store and making them browsable and discoverable. Re:store "curates" its products teaching staff about the products and hosting regular launch events to encourage and exploration and shopping experience that cannot be had online. With retail trends are trending towards customer experience and nurturing the relationship between the brand, the product and the customer, it is not always easy to reach customers and build a fanbase online. Re:store helps to bring the brand to the customer and build a customer base with mailing lists and in-store analytics.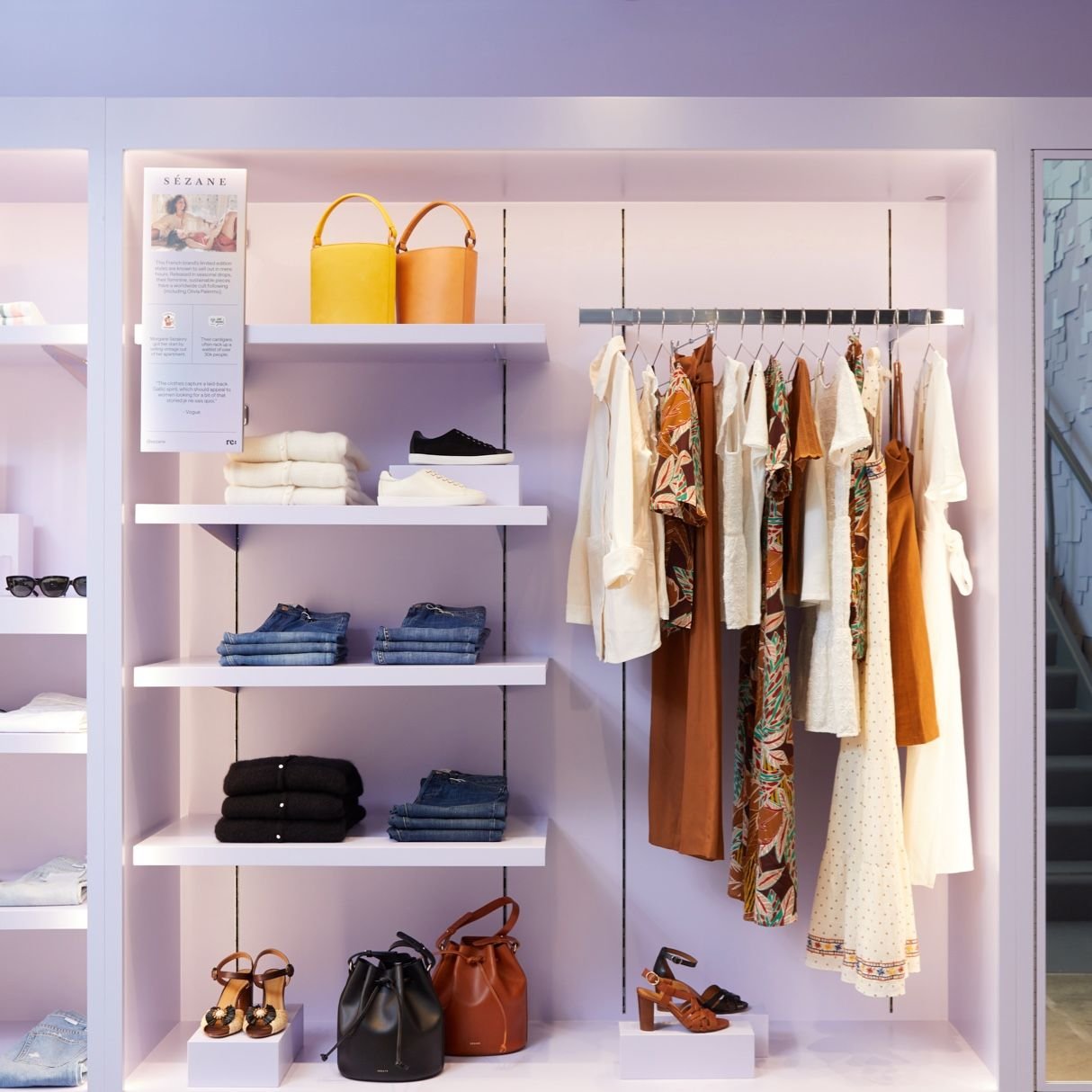 However, Selene Cruz also wants to build a community of brands and creators in a time when owning a business can be done entirely online and solitarily. Re:store offers a co-working space in its San Fransisco store and regularly hosts talks, classes, events and workshops that allow customers to meet the creators, but also creators to meet other creators. The store works together with the brand to build their business offering the space to grow offline as well as online.
Re:store brings the online shop into the offline store allowing real-life interactions between the brand and customer and bringing the product in front of the customer in an age where brands rely on customers being served ads or browsing online to shop. It creates a hybrid space of offline brand experience and online shopping, creators and customers, working and shopping.