Hybrid Berlin Apartment Transforms from Home, to Office, to Home
The Berlin spaces of architecture magazine ARCH+ merge working with living. The apartment, inhabited by the publisher and his partner, fluidly transforms from home, to office, to home on weekdays.
The relation between work and leisure is transforming drastically with the possibilities that a laptop and smartphone give to a big part of the workforce. While there's a strong trend towards more free time, going offline after work and taking sabbaticals, for this couple, work life and home life is no longer spatially divided.
Arno Löbbeke and Anh-Linh Ngo inhabit a unit in a newly developed mixed-use building in Berlin, Friedrichshain, where the municipality agreed to experiment. Instead of selling the lots to the highest bidder, a cooperative acquired and built the complex. The contract limited the residential space in the building to 7%, but that was enough to turn some flats into life-work units.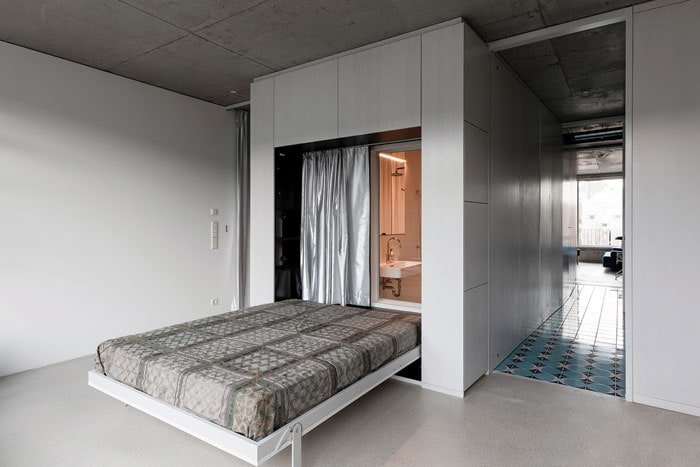 As part of the building cooperative, Löbbeke designed the interiors with a central room, lit by a skylight. Attached are the combined bath and bedroom, kitchen and work areas, which can all be opened, closed and modified by flexible walls. Once those are opened and all furniture is moved out of the way, the office provides space for around eighty people to mingle during salons hosted regularly by the magazine.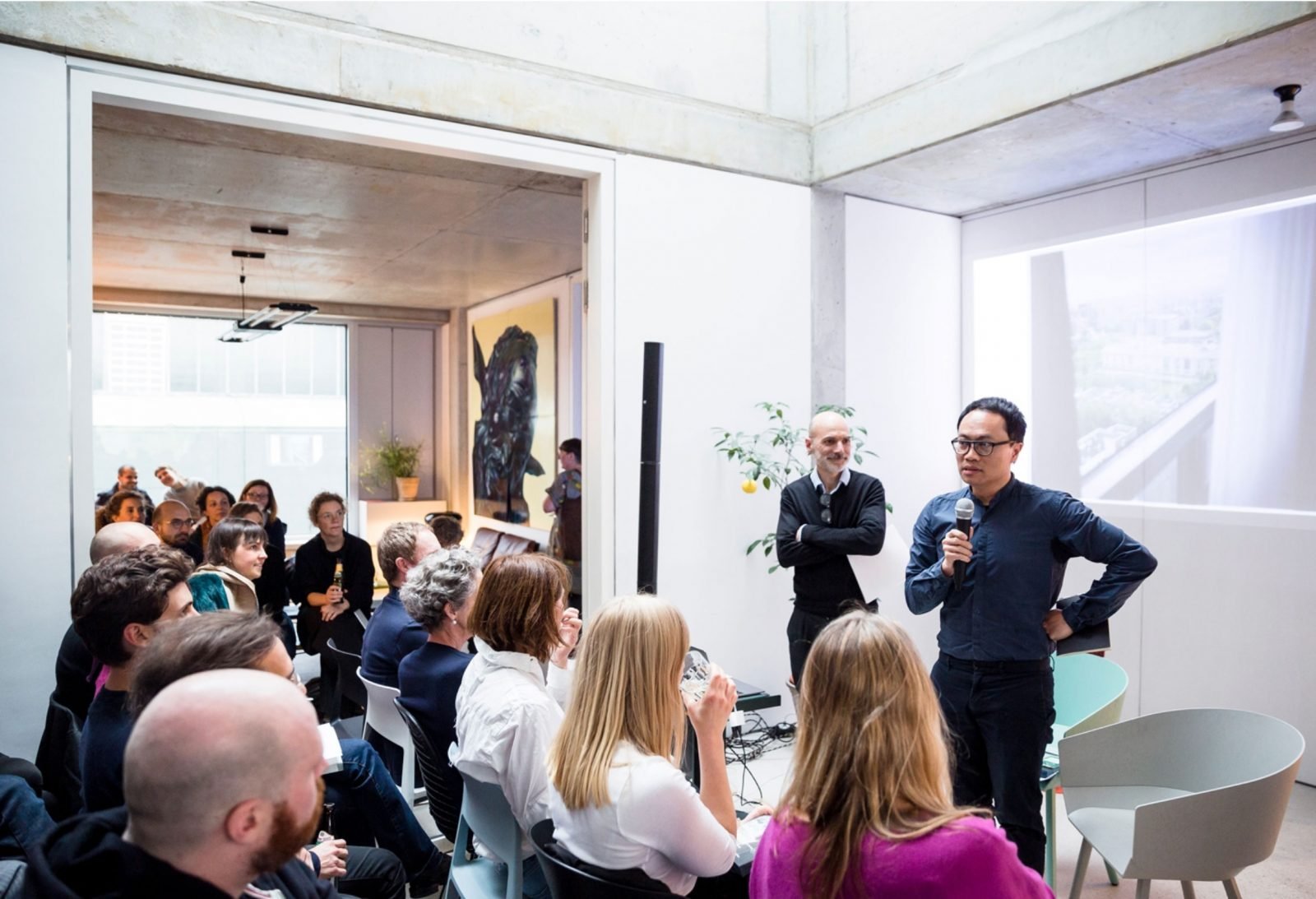 Berlin is about to become the tightest market for office spaces worldwide, and yet it still attracts many freelance creatives that need rooms to work in. Even though this experiment might look like a niche solution at first glance, it poses a blueprint for future life-work developments in the German capital and beyond.