Fashion Store by Day, Cocktail Bar by Night
Slowear18 is a concept store in Milan with a fluid identity. By day, it acts as a clothing shop to turn into an exclusive mixology bar by night.
The Italian studio, Visual Display, created a space where both can complete and integrate each other. Every day from 7 to 9:30pm the clothing shop transforms into a mixology bar. The bar offers a rich, yet meticulous selection of spirits and drinks offered in an atypical menu, which the main theme is the great Italian aperitifery along with a gourmet cicchetteria. All of that in honour of the brand's Venetian origins. The aim of such an experimental approach is to make product innovation, clothing, and customer service act in total harmony.
A product exhibit system and chandelier during the day, a display case and counter during the evening is the main actor in this 'theatre machine'. Bright, always visible both from inside and outside the shop. Whilst the space, enclosed between the thick walls and arches of this classic Milan building that also leave it completely open towards the city, is characterised by a "clear architectural choice that at the same time defines its functions," encouraging people to participate in the rest of the space and to experience its unique atmosphere.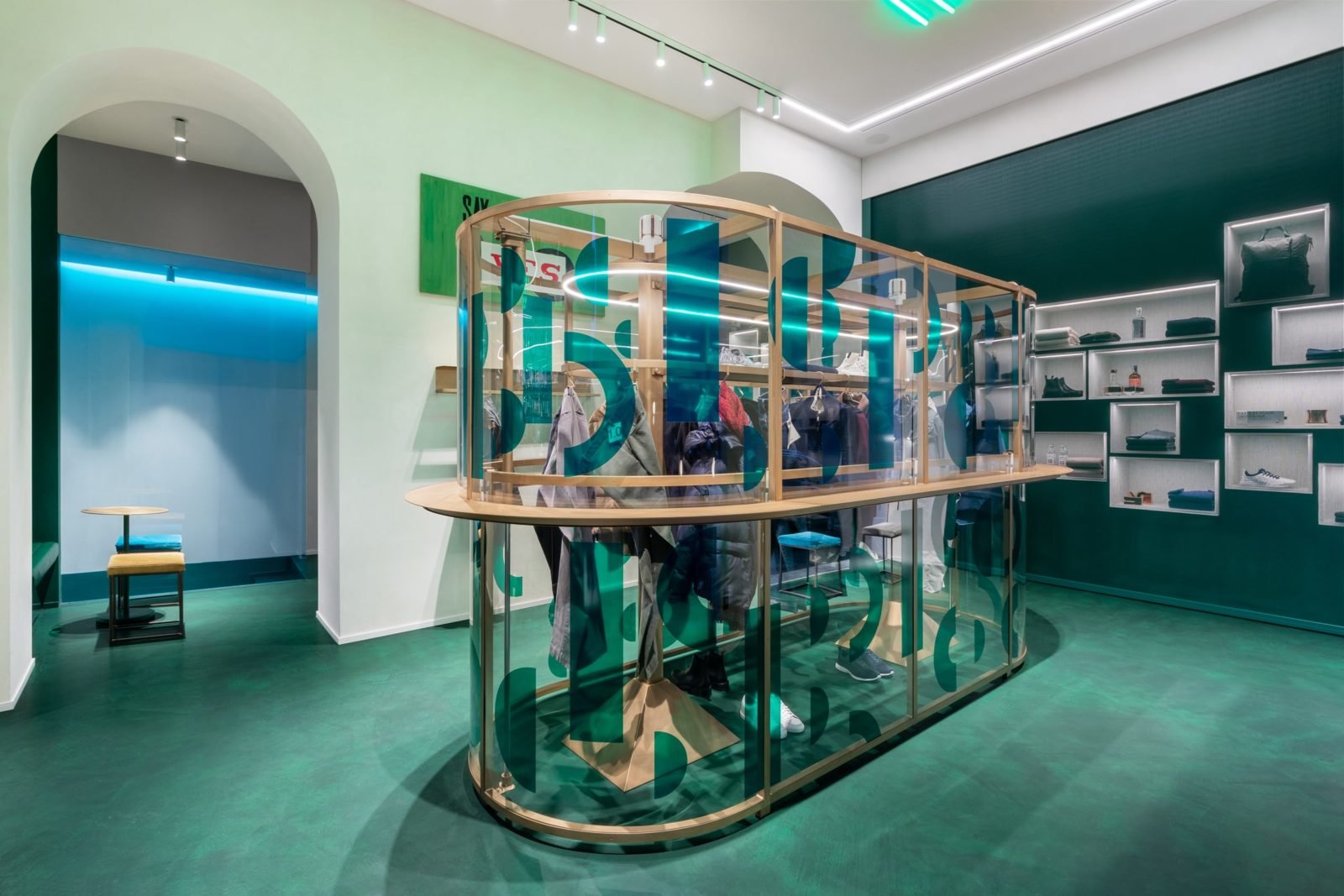 Visual Display incorporated archetypal shapes and technical materials to highlight the contrast between natural and synthetic while creating a dialogue between colour, reflections and transparencies. It establishes a new way to experience a retail space and shows that no place is destined to have only one identity.