Placemaking in Amsterdam's Transformation Area Amstel III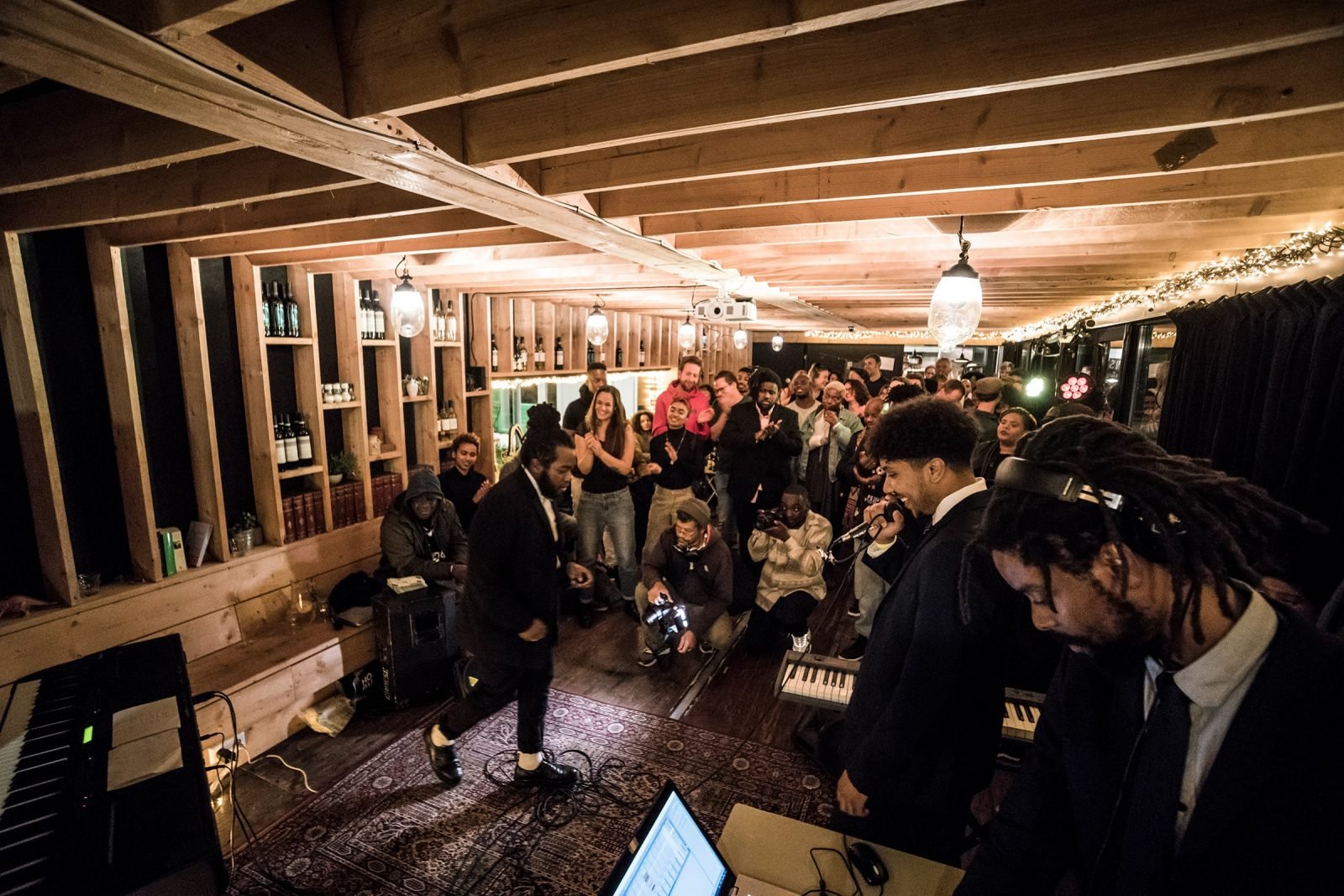 Since 2018, we have been bringing new energy to Amsterdam's largest urban transformation area under the name HOBU.
Making an Urban Transformation Area Come to Life
Amstel III is an outdated, monofunctional office park in Southeast Amsterdam. In the coming decades, this area will transform into a mixed-use urban neighbourhood with 15,000 new homes. We were asked to make this area-under-construction come to life in the hearts and minds of Amsterdammers in this transitory phase. One of the main objectives is to establish a connection between Amstel III and the multicultural Bijlmer neighbourhood on the other side of the railway track that crosses Southeast Amsterdam.
Strategy
Rebrand. Introduce a new style and name for the area — HOBU — and publish powerful images of all the activities we develop.
Re-use. Use vacant spaces of all sorts to create a new layer of activity and usage in the area.
Curate. Invite and support local people with ideas, creativity and energy to execute their initiatives in HOBU.
Rebrand
HOBU stands for Holendrecht Bullewijk and slightly hints at urban district names like SoHo, and BoLo (also in Amsterdam). It indicates a positive identity shift and refers to the names of two metro stations in the area, Holendrecht and Bullewijk. These two stations form the physical connection with the city of Amsterdam and the surrounding neighbourhoods of the Bijlmer. The yellow and green color palette of the newly developed style refers to the colours of metro lines 50 and 54.
Re-Use
From the beginning, we organised Explore tours in order to show the spatial potential of this area to people with ideas and plans. By showing vacant lots, offices, and event spaces, new connections have been established. One of the results, three vacant office buildings are currently temporarily programmed as creative hotspots, offering affordable workspace for creatives from the Bijlmer.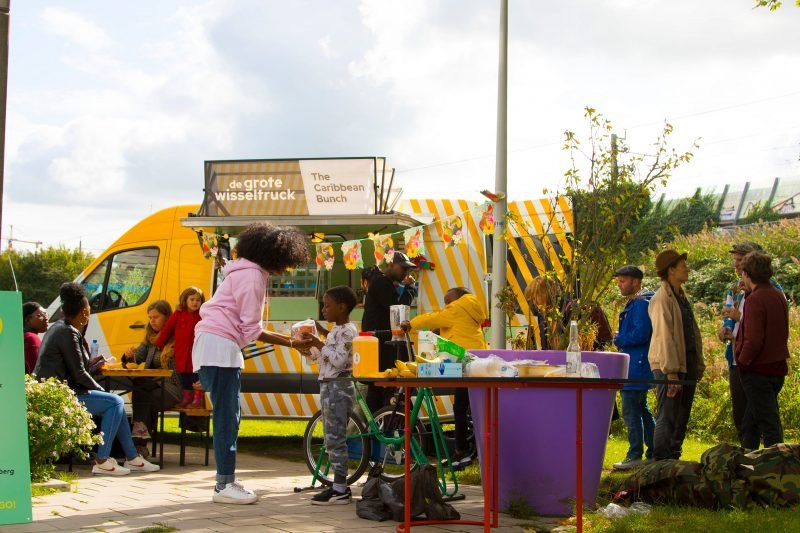 Curate
Over the course of two years, we've organised over thirty different projects in this area in collaboration with local partners. Two public artworks have been commissioned and we've organised rooftop night markets, a concert series, art exhibitions, and a food truck strategy that enables local chefs to kickstart their businesses. The main result is that HOBU is slowly becoming a breeding ground for creative activity. The area has been reintroduced and reinvented in the mental map of Bijlmer and Amsterdam inhabitants.