Urban Farming in Singapore Is Reaching New Heights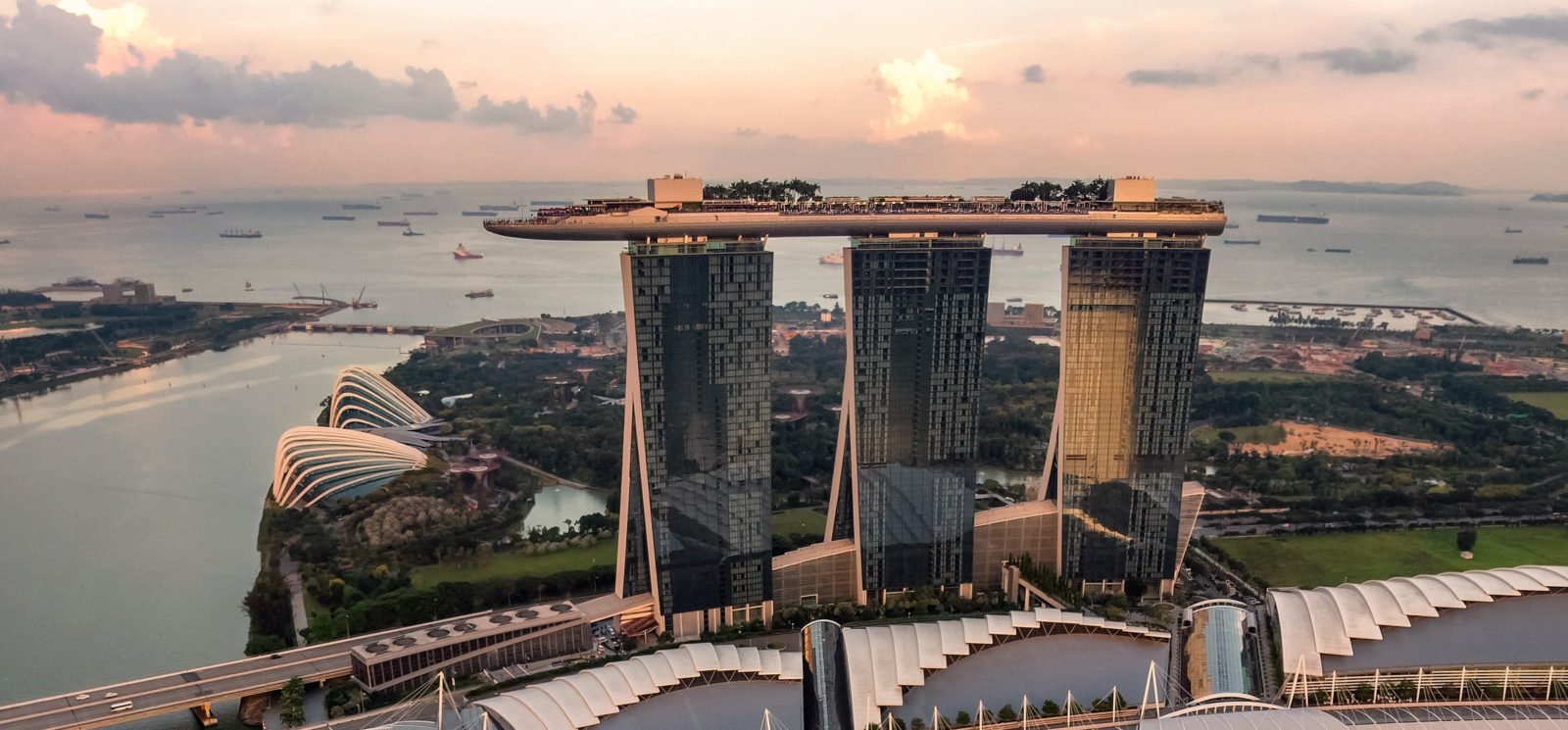 At the newly renovated Funan Mall in the centre of Singapore, you can visit an urban rooftop farm that is part of the city's efforts in addressing its food insecurity issues.
For the city-state of Singapore, the issue of food security has been an important priority for many years. As a highly urbanised country where land is a scarce commodity, Singapore imports 90% of its food supply, making it extremely vulnerable to fluctuations in the global food supply chain and trade. During the global food crisis of 2007 and 2008, Singaporeans saw dramatic spikes in imported food prices, which prompted panic behaviors such as hoarding across the island. Since then, the Singaporean government has worked hard to safeguard the nation's food security. Its primary strategy, however, has been to diversify food import sources, which does not address the fundamental dangers of depending heavily on imported food. The current COVID-19 pandemic, for instance, has led to disruptions in food supply chains on a global scale, once again highlighting the looming threat of food insecurity in Singapore.
Urban farming in this context presents itself as a way to relieve some of the pressures associated with land scarcity and an over-reliance on imported food. Although all farms in Singapore are technically urban farms given the country's 100% urbanisation rate, the majority of large-scale agricultural and farming activities take place in peri-urban regions located on the northwestern side of the island. More recently, however, a number of urban farms have emerged in the city's residential and commercial areas.
One of the most noteworthy examples is the new urban rooftop farm at the revamped Funan Mall in Singapore's city center. The project is a collaboration between Edible Garden City (EGC), an urban farming consultancy leading a grow-your-own-food movement in Singapore, and respected lifestyle entrepreneur Cynthia Chua, who pioneered the farm-to-table concept in Singapore's F&B scene. The rooftop garden, over 5,000 square feet in size, is tended by EGC farmers and sits alongside Chua's newest F&B establishment — a Japanese restaurant known as Noka.
Noka, which literally translates to "farmhouse" in Japanese, focuses on the use of local ingredients in combination with Japanese culinary techniques. The restaurant utilizes produce such as oyster mushrooms, microgreens, basil, and butterfly pea flowers that are grown and harvested directly from the rooftop farm. What's even more remarkable about this urban farm in the center of the city is that it is open not only to customers of Noka but also to the general public, adding to the overall experience of the mall.
The establishment of the rooftop garden at the Funan Mall is just one example of the urban farming trend that has taken off in Singapore. The garden city is also home to other types of urban farms, including Sky Greens' 9-metre-tall, low-carbon vertical farm, and Apollo Aquaculture Group's vertical aquaculture system. These farms illustrate the many innovative ways in which farming in an urban environment can be carried out.
Ultimately, however, urban farming alone cannot solve issues of food security due to its scale. For this reason, there is a larger movement that is spreading throughout Singapore's food industry, as individuals strive to find creative solutions to address the city's food security issues. Research and development of alternative protein (also known as clean, lab-grown, or cell-based meat), for instance, is another growing field in Singapore that aims to increase domestic food production through stem cell bioengineering technology. Together with the city's urban farms, these innovations offer a glimpse into the future of food in a rapidly changing world.