Traditional Market in Indonesia Now Runs With Social Distancing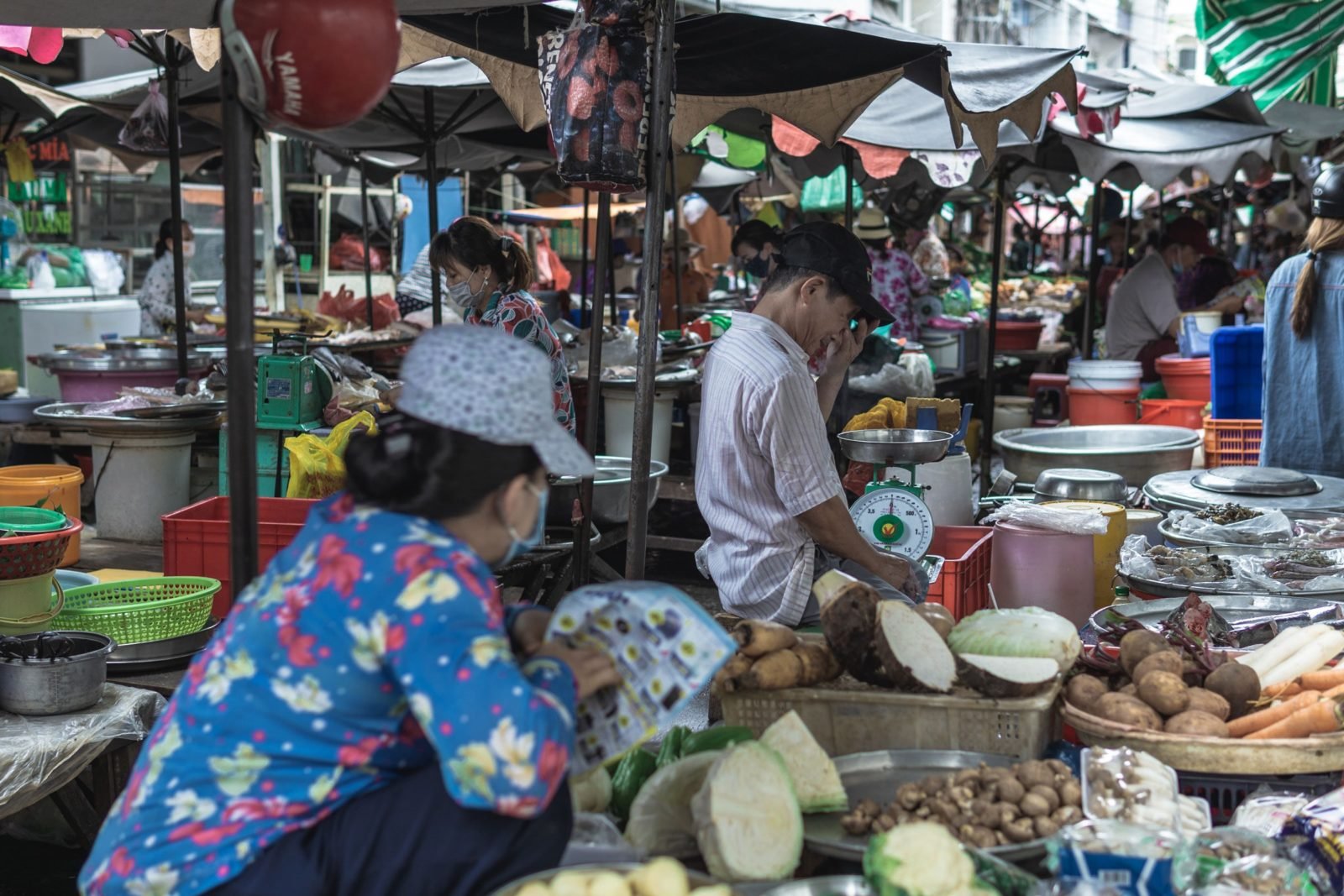 A traditional market located in Salatiga, Indonesia has reopened with new social and physical distancing measures in place, during a time of increased criticism for wet markets.
Amidst the COVID-19 pandemic, many economic activities have been suspended in an effort to curb the spread of the virus. While many businesses have been able to adopt remote working and carry out operations online, the ability to work from home is simply not an option for other individuals. In particular, wet markets around the world have seen a significant decline due to the restrictive measures placed by governments to reduce the risk of transmission.
Recently, however, a traditional market located in Salatiga on the Indonesian island of Java has been able to resume its operations after being moved outdoors and rearranged to allow for physical and social distancing. Stalls have been set at least a metre apart, with the location of each booth outlined on the ground with chalk, and government officials have issued regulations that require all individuals in the market to wear face masks. There are also security officers assigned to the market to ensure that the safety protocols are followed.
The new arrangement of the Salatiga market has come at a time when the existence of traditional marketplaces has become a hot topic of discussion across the globe. Wet markets, for example, have been under heavy scrutiny since the onset of COVID-19, which is thought to have originated from a wet market in Wuhan, China. In recent months, many politicians and commentators from Western countries have publicly criticized these marketplaces, calling for all wet markets to be banned.
It is critical to note, however, that not all wet markets are the same. Most of them are not involved in the trading of wild or exotic animals, while many do not even sell live animals. Additionally, for many individuals, wet markets provide an essential source of income, and they are also an important part of the social fabric as unique relationships form in these spaces. As such, conversations about the banning of wet markets must also consider the disruptions that would occur not only to people's livelihoods but also to their social activities.