Three Ways to Socialise in Parks With Safe Distancing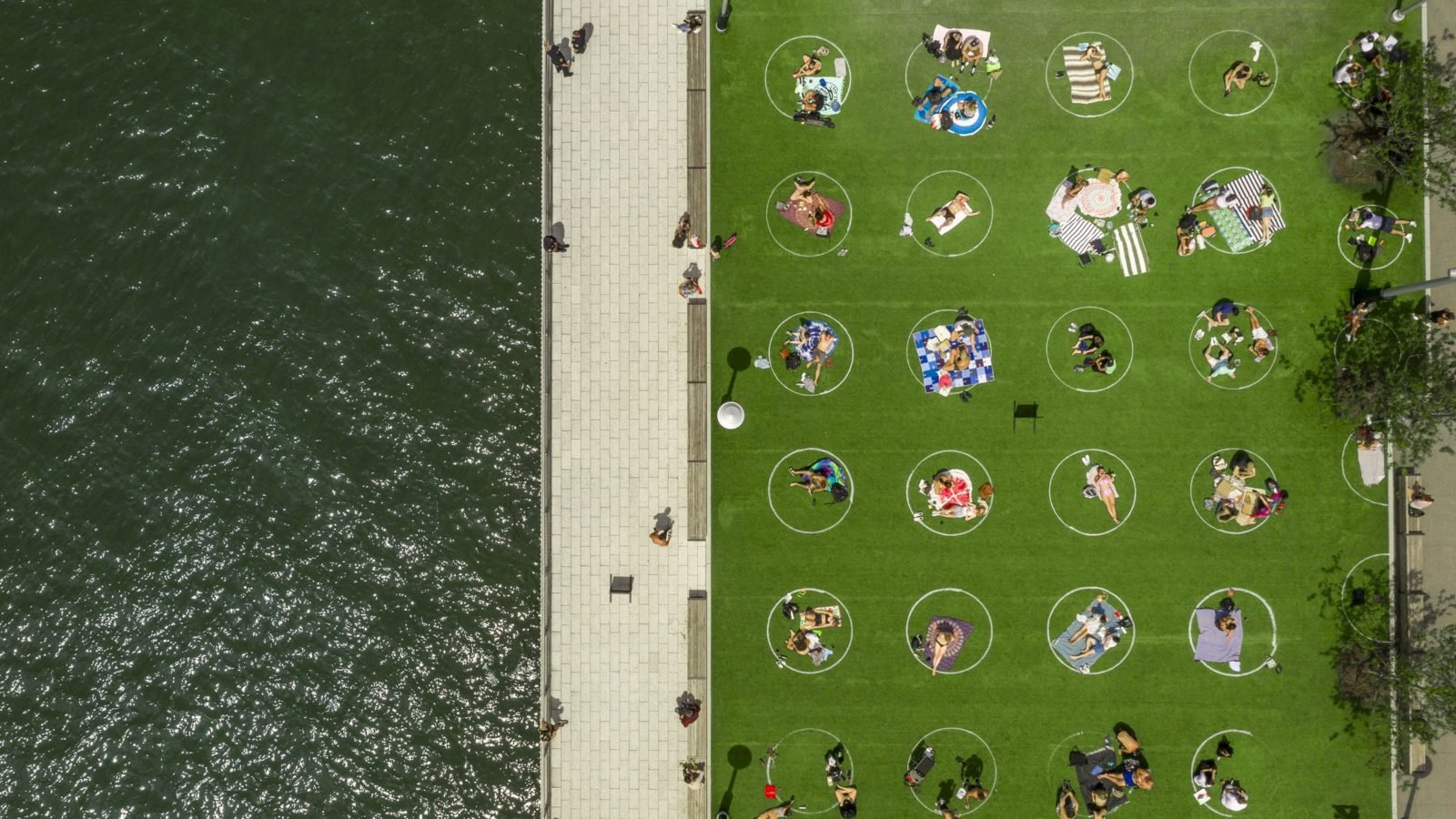 As a post-lockdown world edges into view, several cities have developed creative ways to allow people to socialise in parks while ensuring safe distancing. We've listed a few.
As cities across the world have slowly begun to recover and reopen from COVID-19, questions about the use and nature of public spaces have become important points of discussion. The virus, in many ways, has redefined our relationship with public spaces, complicating what used to be simple decisions, such as taking the bus, going to the park, or meeting up with friends at a bar. Within this context, while life after the pandemic remains a highly uncertain topic, one thing appears to be clear: the post-lockdown city calls for new ways for social interactions. A total redesign and reconstruction of our public spaces, however, require comprehensive planning and high fixed costs, which means that more short-term solutions are necessary as people start to emerge from their homes. Many cities have responded to this call to rethink public space. In particular, there has been an emergence of innovative park designs that allow people to gather whilst maintaining the recommended social distance from other individuals.
In New York City, for example, Domino Park located in the city's Williamsburg neighborhood has been painted over with large white circles over its grass lawn in order to visually indicate the required distance between the park-goers.
Designers have also jumped on the movement by creating products that would help people practice social-distancing in public. The "Here Comes the Sun" picnic blanket, for instance, was created by London-based designer Paul Cocksedge to ensure that people can enjoy social interactions such as picnics or sunbathing while keeping a safe distance from others.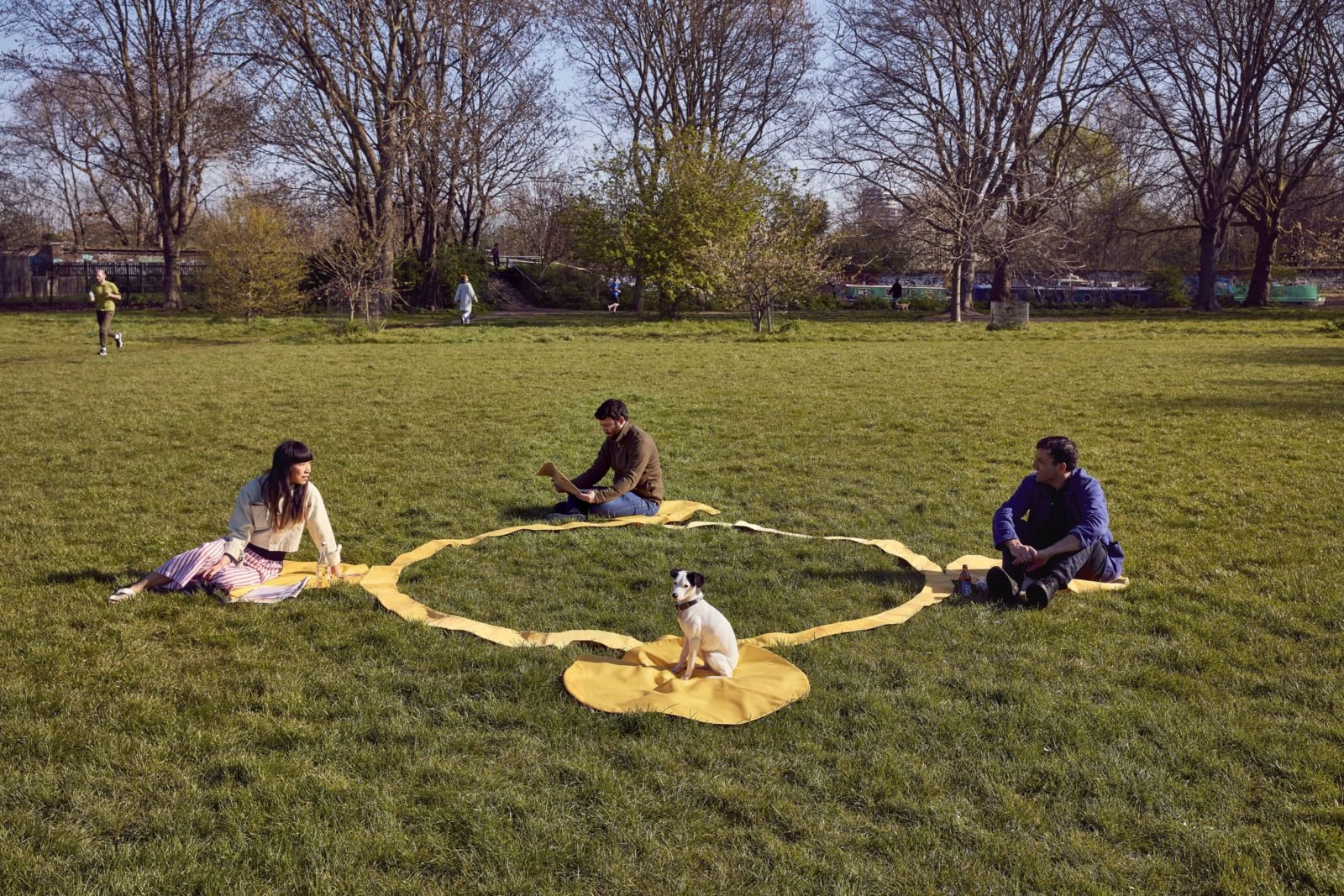 Even more innovative is the Galeria EL Art Centre in the Polish city of Elbląg, who has cleverly redesigned its lawn with a chessboard pattern by leaving patches of the grass unmowed, which would not only serve as a separation mechanism between different groups but also contributes to the sustainability of the outdoor area.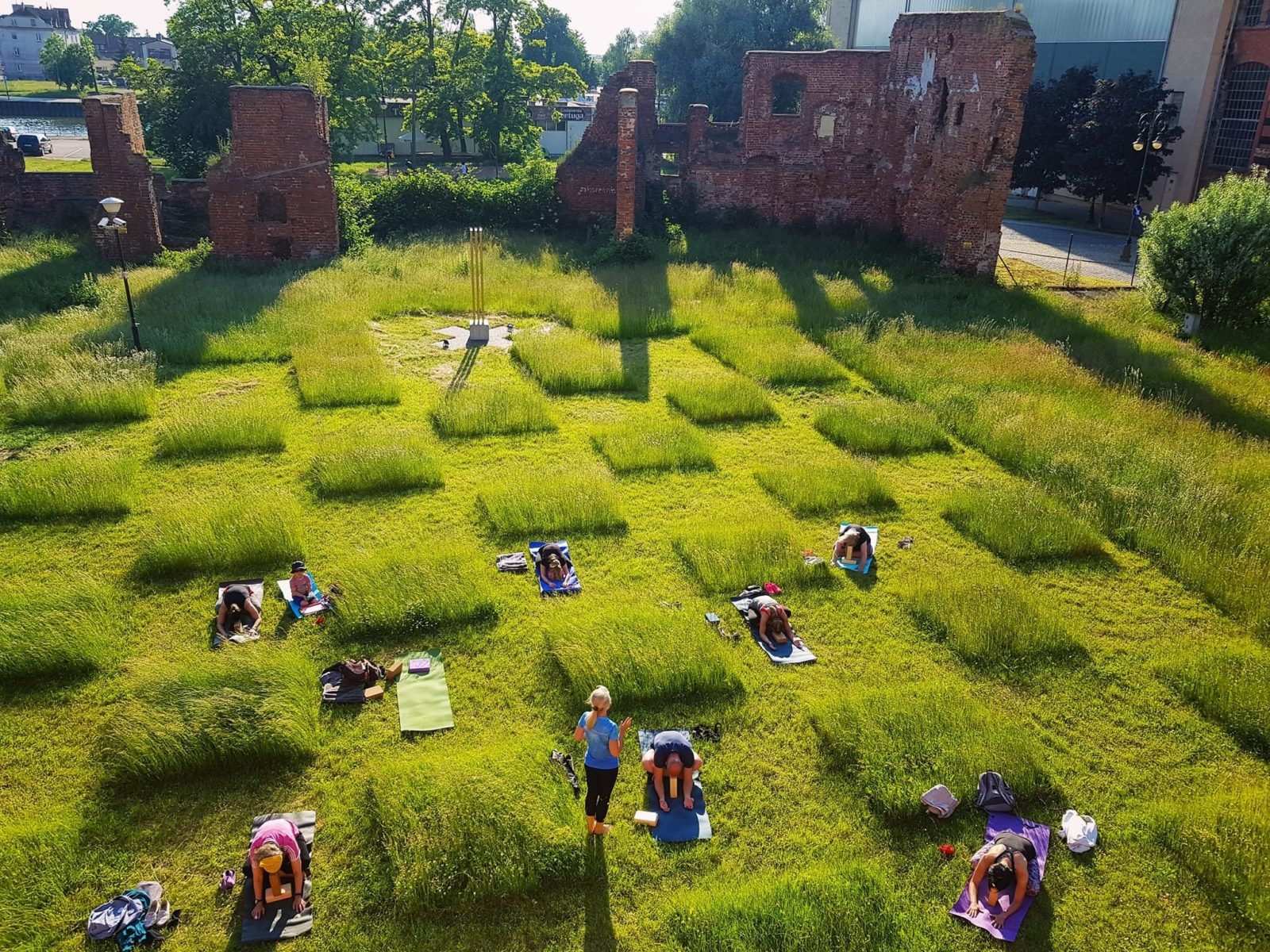 Before a COVID-19 vaccine is developed and made widely available across the globe, social interactions as we know them are unlikely to return in the near future. Until they do, these social distancing mechanisms designed for parks offer a temporary solution for people to enjoy green spaces in the post-lockdown world.