The Post-Pandemic City Will Be Car-Free
While lockdown and social distancing has awoken a passion for walking, running and cycling and decreased car use in the city, plans to keep cars off the streets and devote more space to people have emerged.
As COVID-19 prevention measures have limited public transport services and travel, streets have become quieter and more peaceful. At the same time, people observing social distancing advice keeping 1.5-2 metres of space between them and other people, have found many pavements and footpaths don't offer enough space to pedestrians and cyclists in the city. Governments and local councils are now seeing an opportunity to roll out car-free or car-reducing plans after lockdown and social distancing.
Italy saw a 30-75% decrease in traffic congestion during the national lockdown, as reported by The Guardian, and officials want to ensure that air pollution levels don't creep back up by allowing motor traffic to return to its previous levels. Rather, the region of Lombardy has resolved to transform 35km of city streets by adding temporary cycle lanes, widened pavements and 30kph speed limits to prioritise pedestrian and bicycle traffic.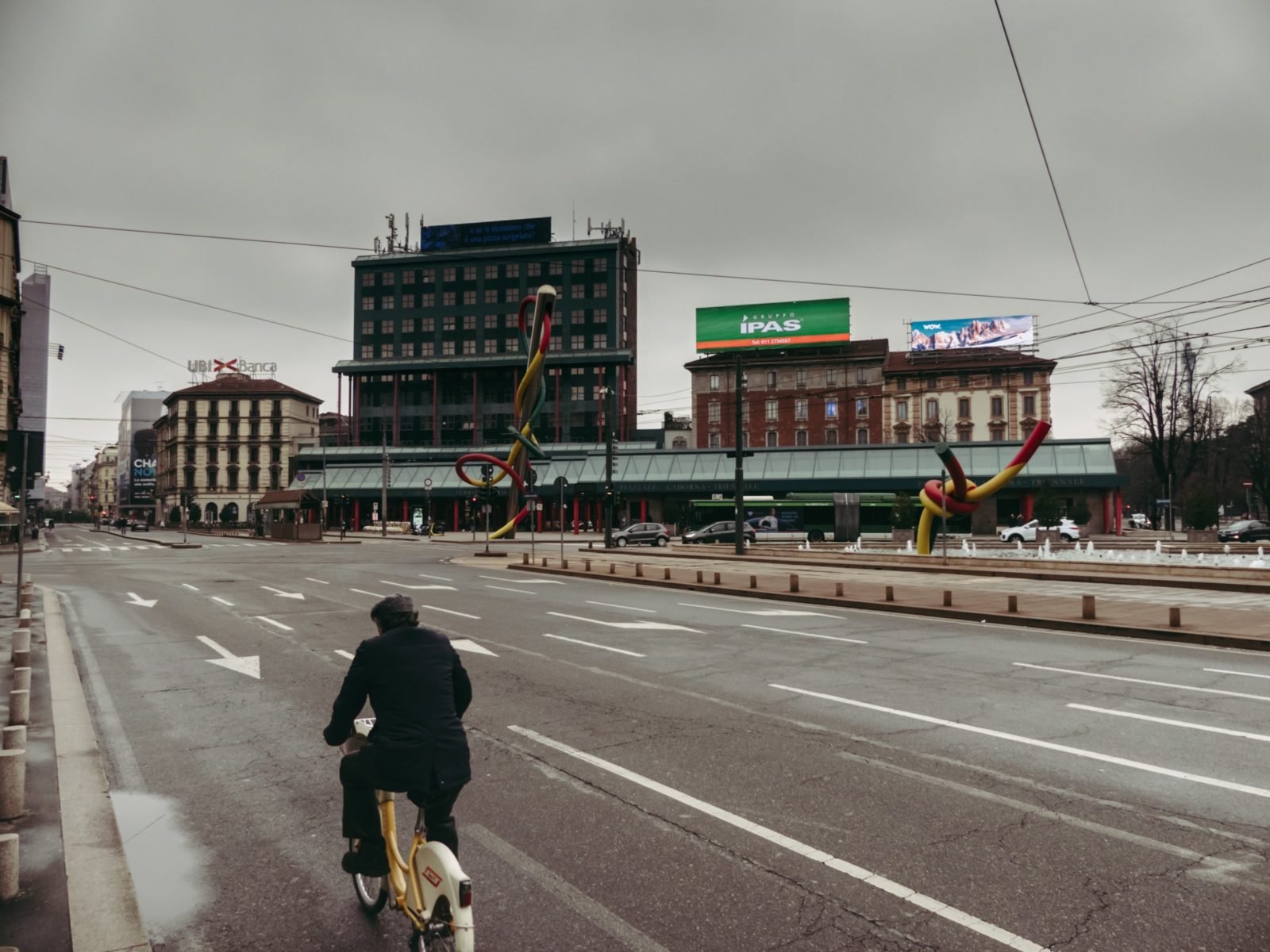 The reduced San Francisco Muni metro service paved the way for the similar Slow Streets programme that limits traffic speeds will create safer roads for cyclists and while traffic limits in some residential streets will open more space for pedestrians.
Meanwhile, Paris' Mayor Anne Hidalgo announced that the lifting of lockdown in Paris and social distancing measures would allow the city to usher in more pedestrians and cyclists. Hidalgo's plan builds on the 15-minute neighbourhood plan that dedicates more space to community areas rather than cars. While long-distance travel will still be limited after the lockdown is lifted, Hidalgo aims to keep car traffic within the city at bay by the construction of protected bike lanes between the city centre and suburbs.
The experimental pedestrianisation of Friedrichstrasse in Mitte, Berlin has also been extended to 6 months starting in June. The plan closes certain roads in this shopping area to traffic while using traffic-calming measures in other areas to offer more pedestrian space and 2.5-metre cycling lanes.
The development and furthering of car-free city plans not only offers a brighter and calmer future after COVID-19 lockdown measures with less traffic, more pedestrian space and less pollution. But it also addresses issues of public space while social distancing measures are still in place giving pedestrians the space to keep away from each and allowing the space and safety for people to get out and walk, run and cycle.