Peugeot Wants to Power Electric Cars With Urban Noise
It almost sounds too good to be true — Peugeot's new billboards are capable of recycling city noise into electricity for charging electric vehicles. 
The project was created as part of a marketing campaign for the Peugeot 208. The car brand launched a special type of billboard equipped with thousands of acoustic sensors with piezoelectric properties, capable of charging electric vehicles using cities' noise pollution. The sensors absorb the vibrations emitted by city sound waves to help recharge the new 208 models.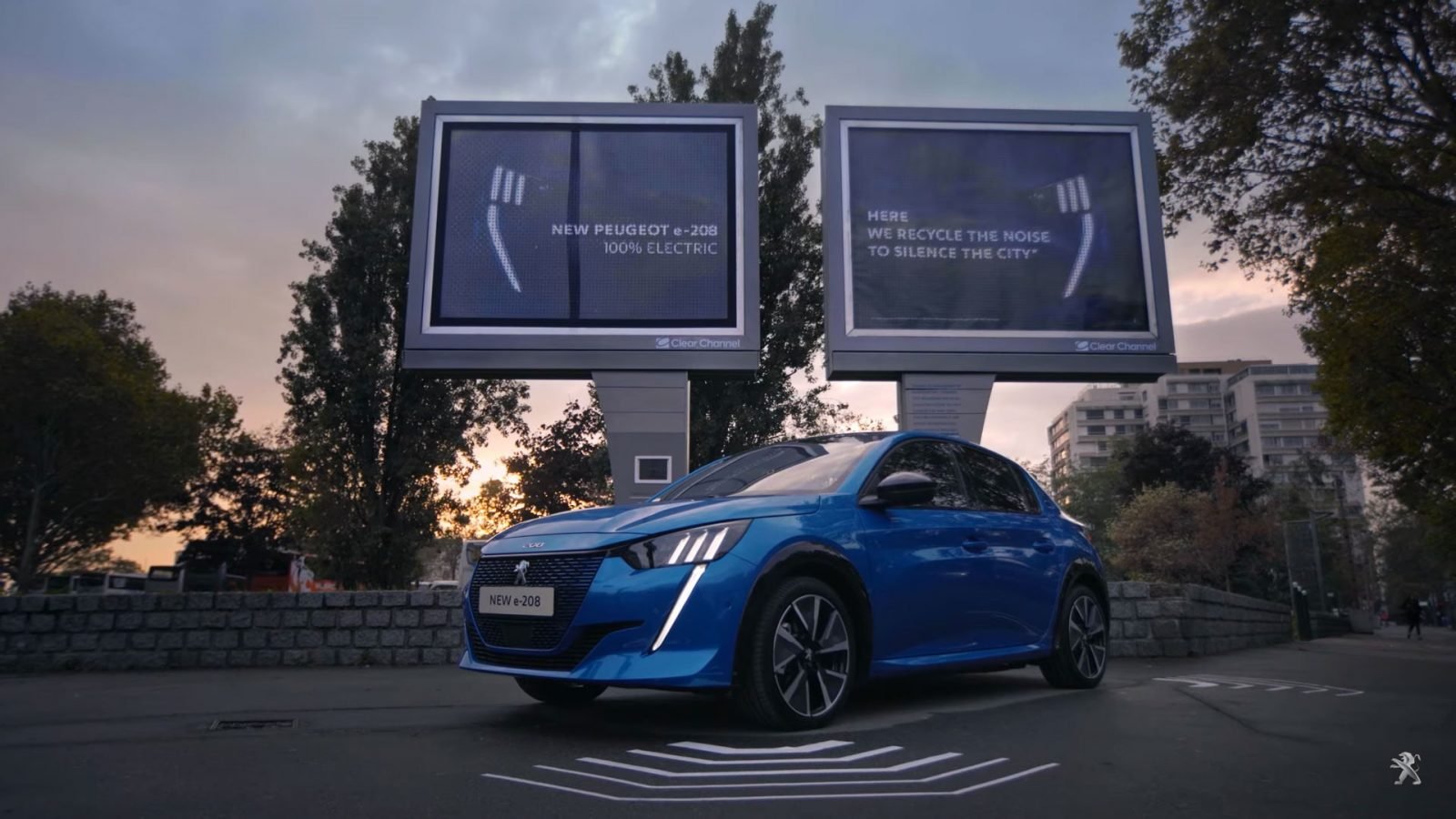 The billboard's prototype is not only supporting Peugeot's grand entry into the EV market, but is also supposed to demonstrate its commitment to the new vision of "Unboring the Future". The company admits that it's essential to contribute to creating the world of tomorrow by exploring new areas of innovation.
The solution is mostly a creative marketing strategy still being under development. Yet, the idea itself has great potential to turn city noise into electric energy. It also makes us think about how our cities might sound once we have fully switched to electric mobility in urban areas.