Micromarkets Offer a Safe Solution for Grocery Shopping in Your Neighbourhood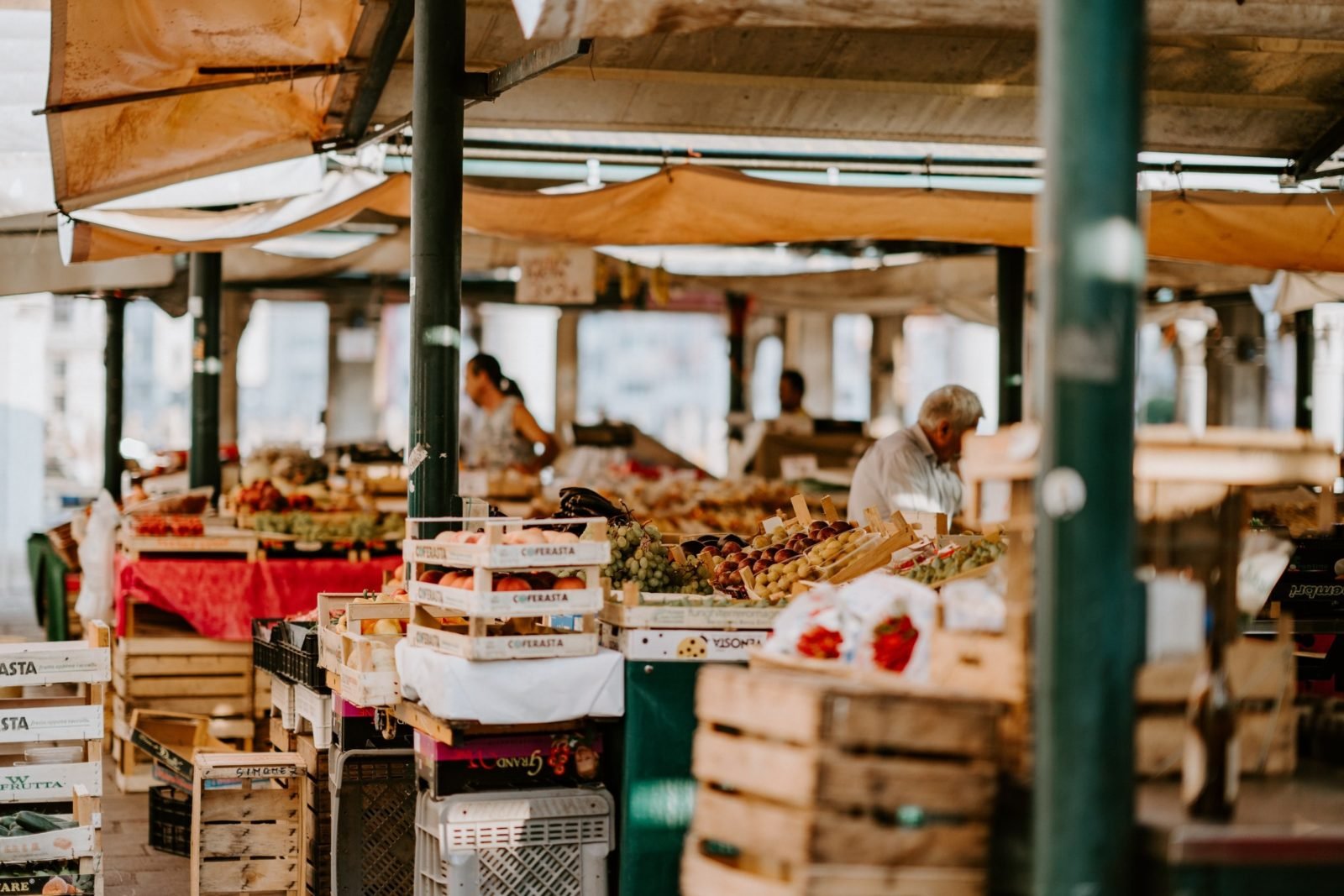 Rotterdam-based design office Shift imagines micromarkets on a hyperlocal scale as the solution to social distancing while grocery shopping.
Supermarkets and grocery stores have been forced to change their usual layouts in order to facilitate social distancing measures amid the COVID-19 pandemic. But even with one-way systems and 1.5m distance markers in queues, indoor markets and stores struggle to create the space and flow necessary for customers to keep a solid 1.5m between them. This is exactly what Shift's outdoor Hyperlocal Micromarket is designed to do.
While supermarkets have remained open and there has been a boom in online food shopping and drive-through collection, the outdoor markets in SAU's hometown, Rotterdam, have been closed completely during the pandemic. These open-air markets offer the opportunity and flexibility to be adapted to social distancing rules and food and goods provision on a hyper-local scale that minimises travel and transmission risk that supermarkets and food delivery services cannot. The hyperlocality of these markets allows vulnerable groups and the less mobile to do their own shopping as they don't have to travel as far to get to a supermarket or endure the busy supermarkets and shops where social distancing cannot always be controlled.
These micromarkets are more spread out than typical markets both spatially and temporally. The micromarkets are, as the name suggests, much smaller than typical markets and open longer and more frequently to limit the number of customers at any one time.
"Instead of you going to the market, the market is coming to your neighbourhood"

Shift Architecture Urbanism
The markets will follow a grid structure with one entrance and two exits. This can be implemented in flexible outdoor markets with mobile stalls much easier and faster than in a supermarket or shop. Each grid can hold a maximum of 6 people to ensure proper spacing and 1.5m distance markers will be in place in queues. To avoid lingering at stalls and multiple people touching produce, food and goods can be sold in pre-prepared packages which can be easily modified according to demand in the market setting, opposed to more rigid supermarket settings.
The design offers a glimpse into what the future of public space and markets might hold. It could even be adapted to offer an alternative to online food shopping and home delivery whereby a supermarket offers a small market of groceries locally in micromarkets. The hyperlocal micromarkets paves the way for socially distanced shopping and offers a community-based shopping experience that shows how our neighbourhoods have become the centre of our thought during social distancing and lockdown.