Louvre Abu Dhabi Launches Pop-Up Art Gallery Along The Highway
Last month, Louvre Abu Dhabi treated drivers on the road from Dubai to Abu Dhabi to an audio-visual sneak preview of their collection. Ten of the museum's paintings were reproduced in giant 9×6 meter frames and set along the highway. Drivers could tune in to a radio station to get an audio tour of the artworks.
The pop-up highway art gallery, which ran until 15th March, wanted to incorporate the role of art in everyday life by offering car drivers an unexpected experience during their daily commute. Who doesn't want to start their working day running into a Van Gogh, Mondrian, or Manet?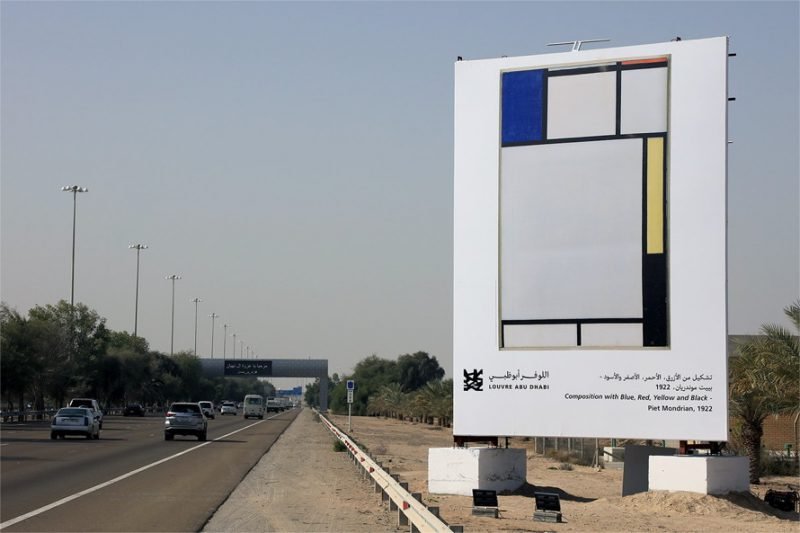 For this project, Louvre Abu Dhabi partnered with three local radio stations to offer guided audio tours of the highway exhibition. Every time drivers would pass by one of the artworks, Radio 1 FM, Classic FM or Emarat FM let them listen to 30-second descriptions of what they were seeing.