Visit Sweden Lets You Explore The Country's Design Culture Anywhere
Visit Sweden promotes the country's design culture with a museum that cannot be visited physically. Instead, the Swedish Design Museum offers personal experiences in private homes and packed into backpacks.
Just as Swedish design itself "breaks norms and challenges preconceptions" this experience takes a different approach to exhibiting the country's contemporary design, fashion and architecture. Instead of curating a collection of objects and showcasing them in a physical space, the initiators have hosted "exhibitions" distributed all over the nation.
The current exhibition fits into a backpack created by fashion brand Sandqvist, and has been filled by local with hand-picked daily essentials and design items made in Sweden. The backpacks can be booked online for four different destinations: Stockholm, Umeå, Malmö and Gothenburg. Upon arrival, you can explore the cities like a local with accessories such as a wood-carving kit, a handmade coffee cup and even an inflatable bike helmet provided in the backpack.
Another fresh idea was the previous exhibition where people were able to book a visit to real Swedish homes all over the country. If you ever caught yourself purchasing a Scandinavian interior magazine, this would have been for you! From summer cottages and cabins in the woods to modern apartments, visitors were able to set their foot into authentic Swedish living spaces and take a tour guided by their residents.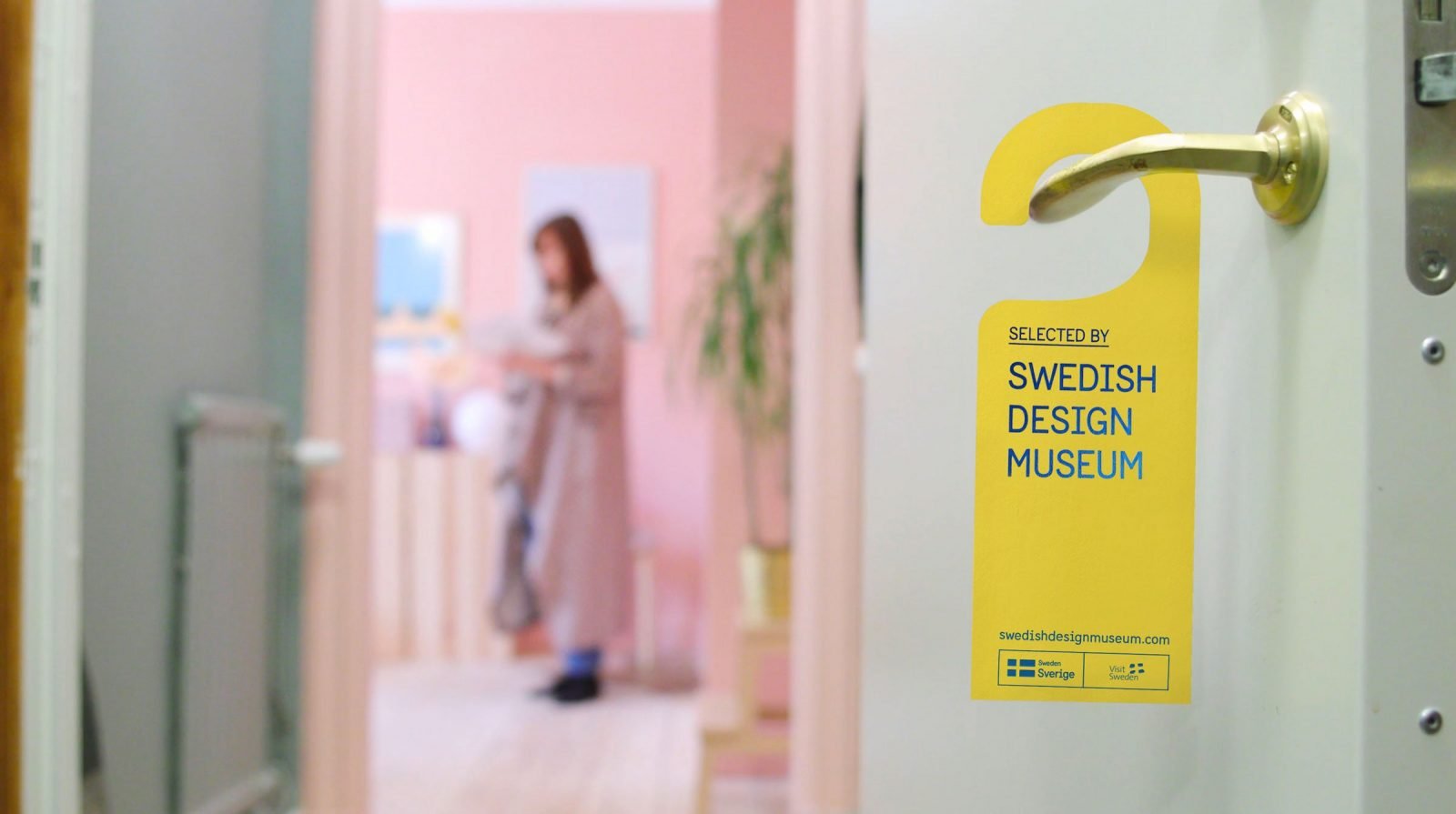 With this ongoing campaign Visit Sweden proves that there is no need for collecting artefacts in one place for tourists to visit. Instead, harnessing what you already have to offer across the country in culture, design and spaces can open up opportunities for a more distributed and local approach on tourism and hospitality.