Invite a Farm Animal to Your Next Conference Call
Sweet Farm in Silicon Valley is taking the farm experience virtually with their service Goat 2 Meeting during social distancing and the boom of conference call apps.
Social distancing and travel restrictions making people more isolated from the countryside and natural environment mixed with a rise in working from home and video and conference call apps have made the perfect conditions for Sweet Farm's new virtual farm visit, Goat 2 Meeting.
New ways of farming and new rural experiences with animals and nature are cropping up as the last 50 years of monoculture is being transformed. Increasingly, city-dwellers want to reconnect with nature, farmers and where their food comes from. Sweet Farm addressed this issue as a non-profit animal sanctuary that connects the people of Silicon Valley with the farmer and farm animals.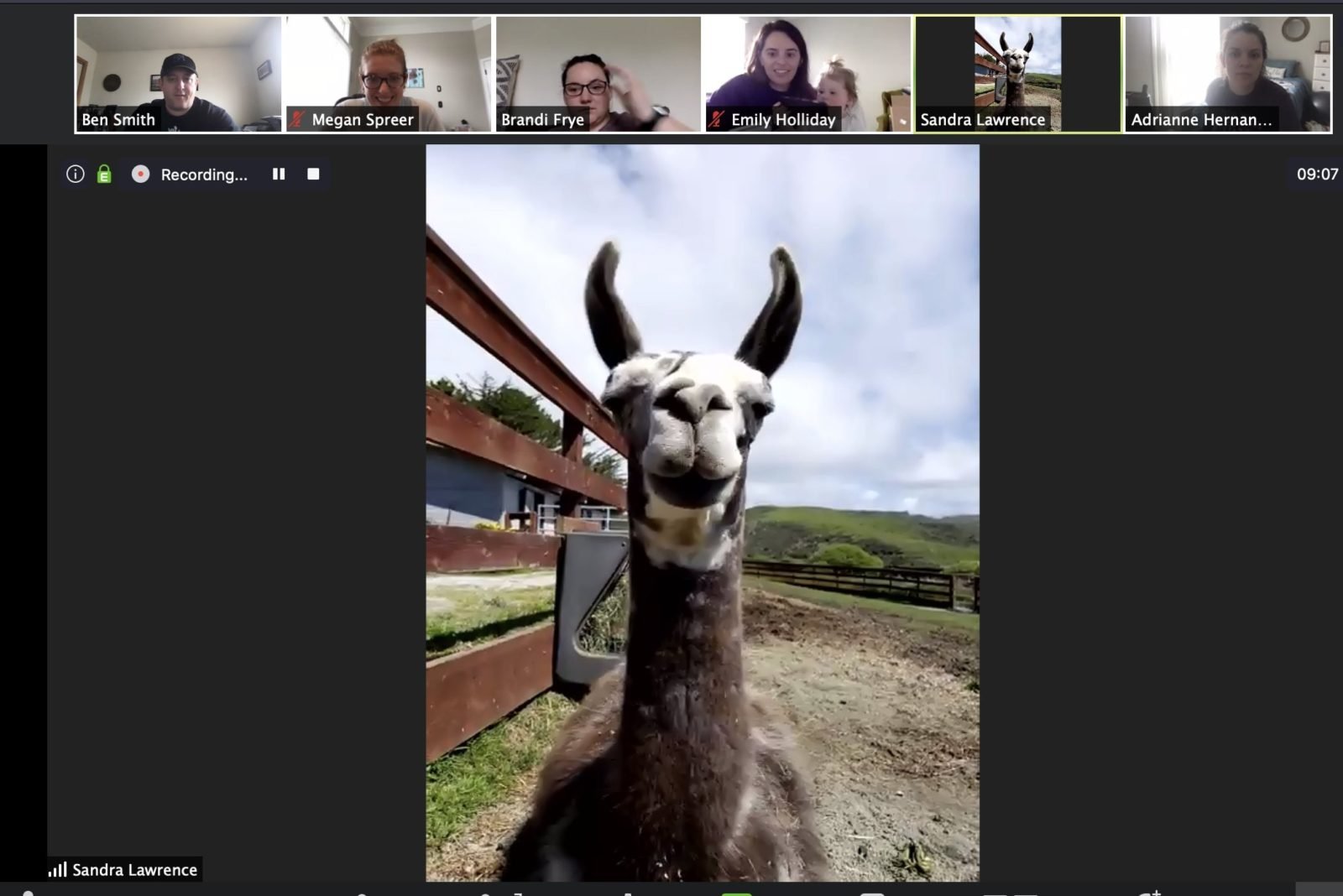 While social distancing measures and travel restrictions are in place, city-dwellers, in particular, are isolated from the countryside and nature. People are working from home, limited to video calling friends, family and colleagues. Sweet Farm, like many other businesses and organisations, has had to close. With visitors to the farm bringing in a large part of their revenue, Sweet Farm decided to jump on the rising video calling trend and offer an at-home farm experience.
From $65 to $250, you can have a range of farm animal callers, from turkeys to goats to cow to llamas. The perfect cameo to bring some life into your next conference call. Sweet Farm is even offering farm tours and free virtual educational tours for school and nurseries. The initiative not only brings some much-needed revenue to the farm to allow them to continue with their animal rescue after lockdown, but also brings farm and nature experiences to the virtual space.