Earthmine: Digital Street Art In Digital Cities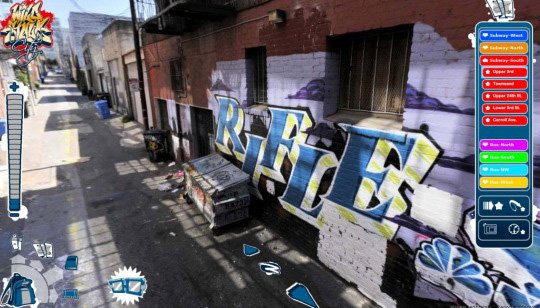 Earthmine is an interesting 3D mapping application that uses a Google StreetView-like environment extended with a virtual layer on the buildings upon which users can draw legal graffiti. With Earthmine, people are able to  freely express themselves and their ideas in 'real places' without getting arrested. Just like in the real world, it's possible to get graffiti removed by the community or to create a new piece on top of someone else's artwork.
According to VentureBeat, Earthmine can be considered a good example of "the growing trend toward mixed reality, or a hybrid of reality and virtual environments that make the real world easier to decipher or more entertaining." In fact, Earthmine is a datamine application that links information to real places. Therefore, it could also be interesting for architects, engineers and emergency services to use. For instance, "an architect could use the interactive tools to redo the facade of a building for a customer to visualise." The application is available for free, so you can give it a try.