Graffiti Grandmas Spice up Urban Space With Colourful Street Art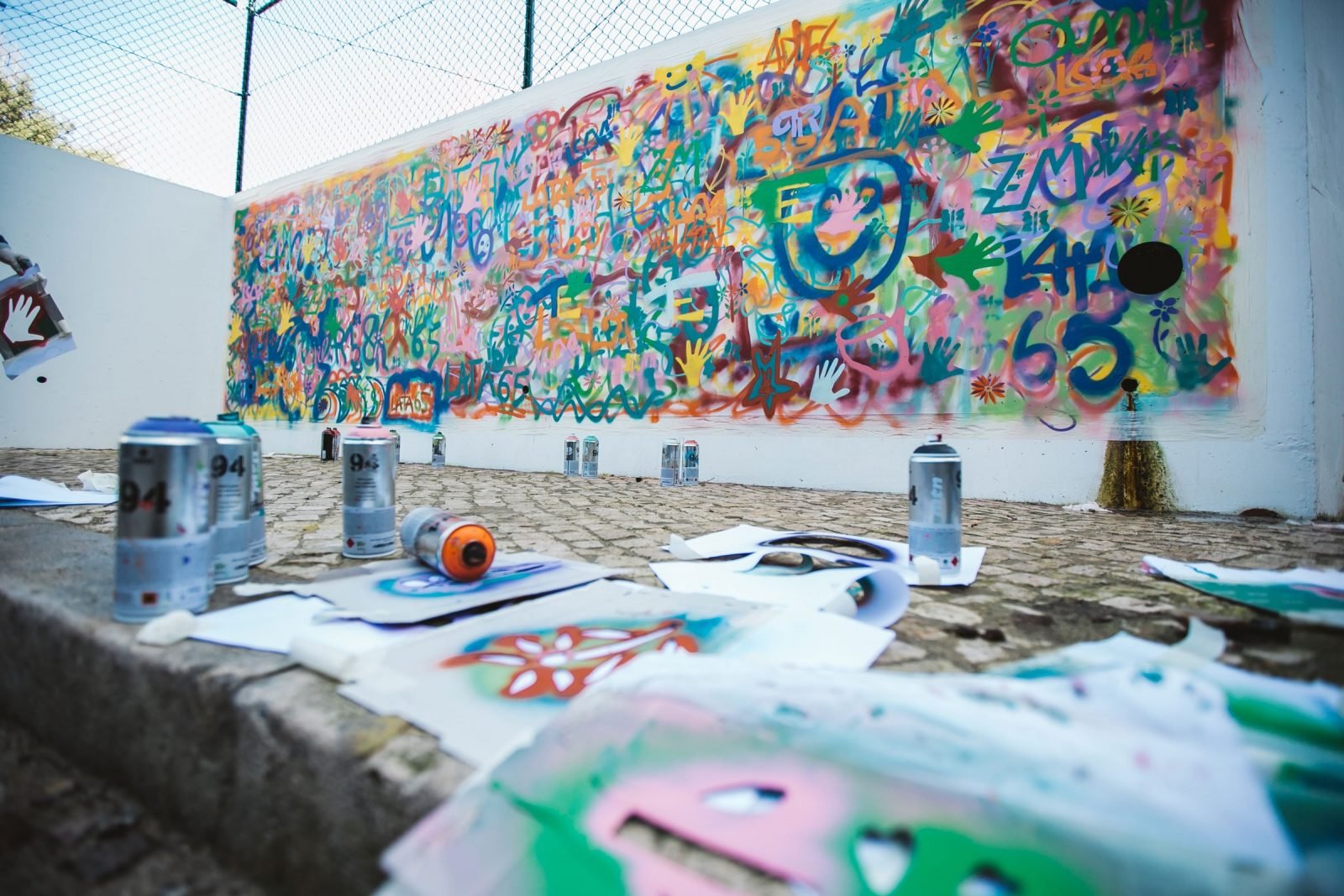 LATA 65 introduces graffiti to a group of street artists you wouldn't imagine holding a spray can in a back alley. The education group for seniors hopes to break down both ageist and graffiti stereotypes while adding some colour to the cities.
Although graffiti has once been perceived as a form of interference with the aesthetics of urban space, now it's one of the main forms of public art. Developed by artistic residency event WOOL and co-founded by Portuguese curator Lara Seixo Rodrigues in 2012, LATA 65 helps the elderly to understand such urban culture by organising intergenerational urban art workshops.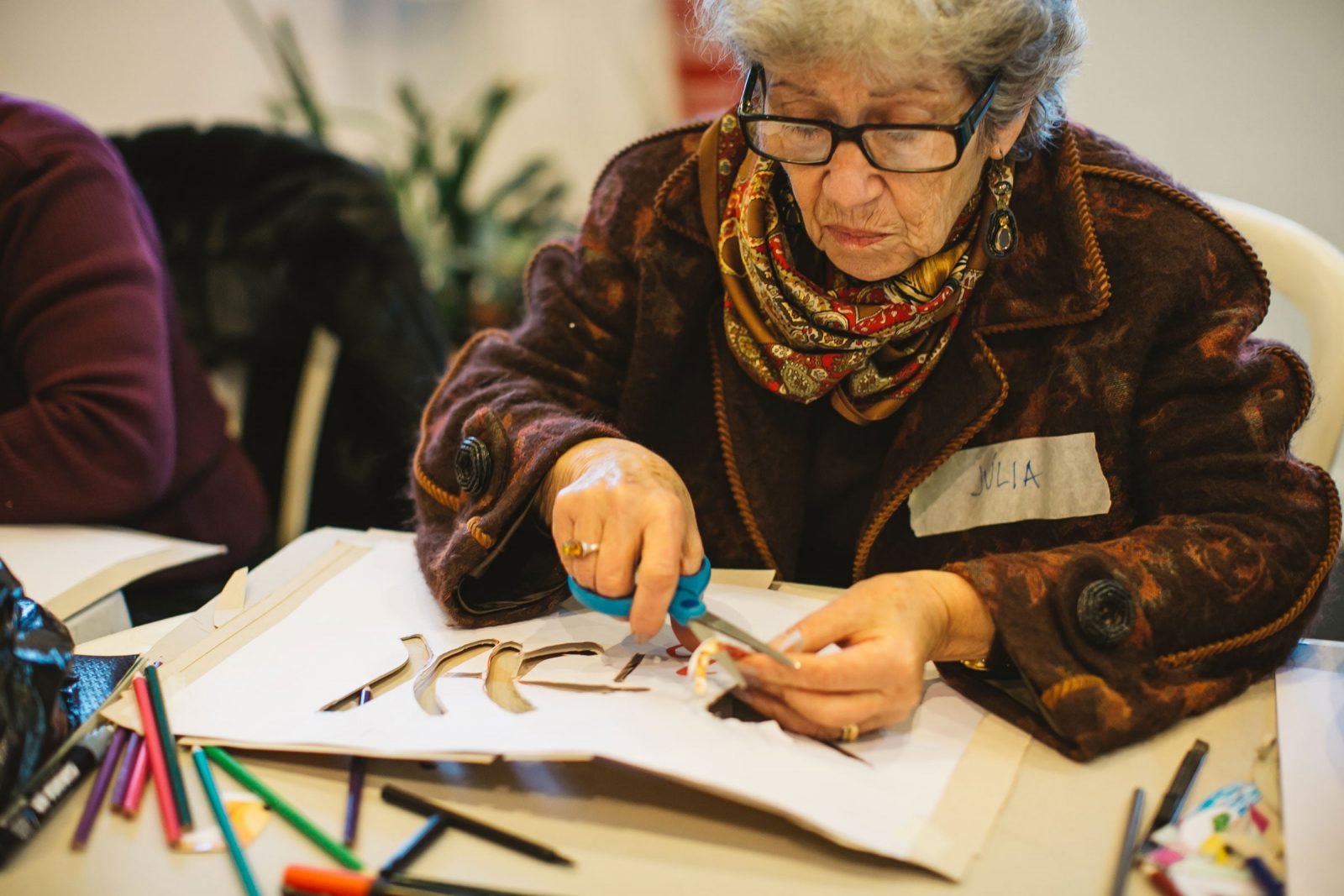 Today, more than 600 "young people over 65 years old" have brought some colour to the neighbourhoods in not only Portugal but also Scotland, Spain, Brazil and the United States. The two-day workshops teach the history of graffiti and its evolution to urban art, as well as technical terms and techniques. Then the participants go to the streets for practical lessons with spray cans, masks, gloves and their own stencils to tag and paint over free wall spots in the city.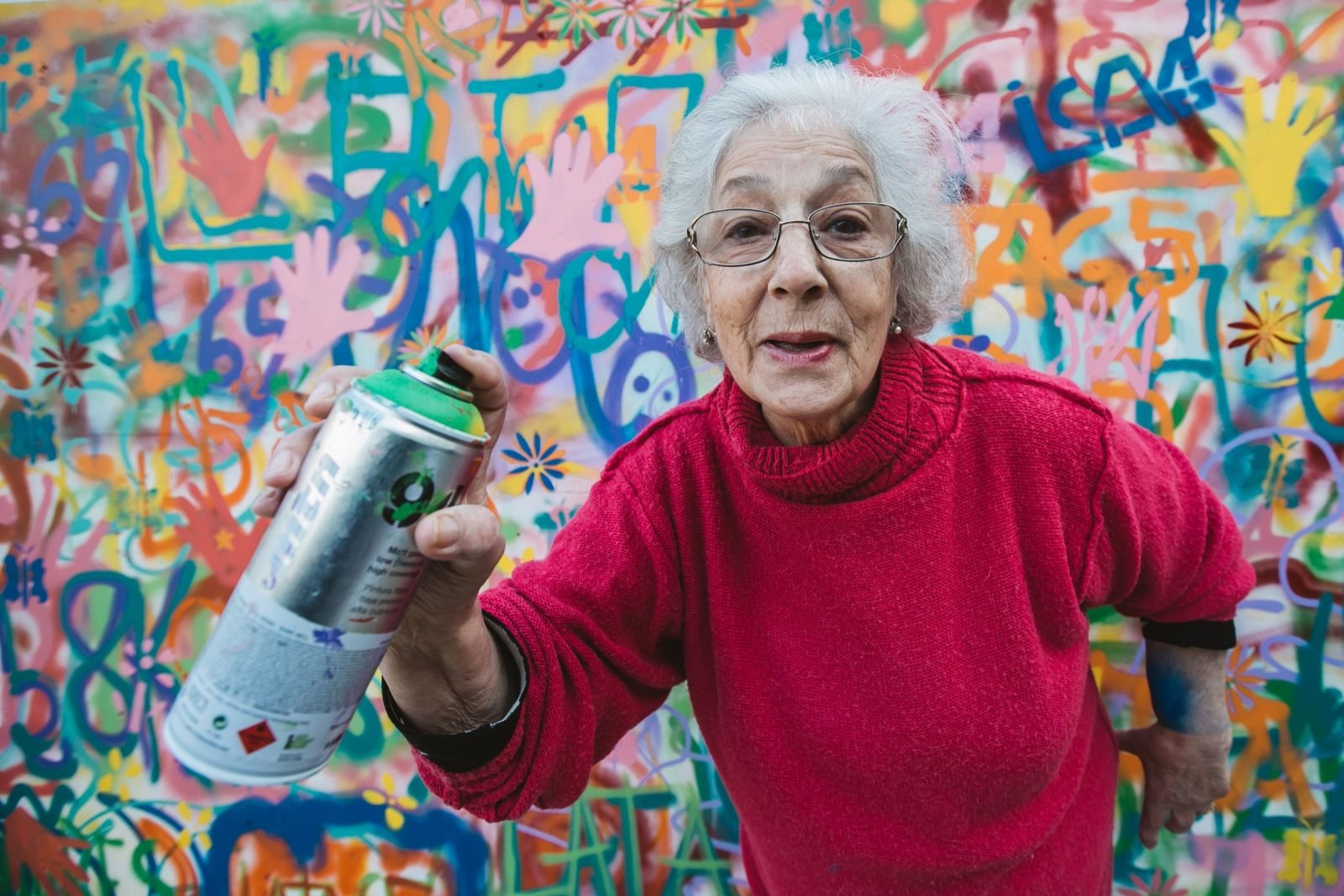 Groups normally have seniors between 74 and amazing 102 years young, and are more popular with women that call themselves a "crew of very nasty ladies." As 'lata' means both 'tin can' and 'nerve', LATA 65 encourages older people to step out of their comfort zone to learn something new. It aims at bringing the elderly to a form of artistic expression that is often associated with the younger generation, proving that age is just a number.
By introducing contemporary street art as a tool of social, cultural, economic, and urban transformations, LATA 65 does not only improve the general wellbeing of its senior participants but also shows how graffiti continue to write urban space within which everyone is welcomed to situate their experiences.