Tracing the Fruits of Local Production and Consumption: Ogawamachi, a Mecca for Japan's Organic Farming
A bakery with home-grown yeast, a coffee shop that serves lunch made with regional ingredients, an organic farm that grows and collects their own seeds for harvest, and a 100% self-sufficient brewery. We drive 60km North West out of Tokyo to visit places in Ogawamachi, Saitama where citizens and visitors nourish their minds and bodies. We trace the fruits of Ogawamachi's local production and consumption to explore the future possibilities of trans-locality.
Sonotsumori
Drive 20 minutes east from Ogawa-machi station, and you arrive at Sonotsumori — a cozy cafe and bakery nestled in the outskirts of Hatoyama-cho City. The bakery churns out a variety of aromatic breads and artisanal baked goods that are on display behind the glass counter. Much like their sincere and unpretentious demeanor, Yuji and Kyoko Asatsuma deliver honest and flavorful bread made with wild yeast and local ingredients.
In fact, their signature, darkly-crusted, deep-flavored baguettes and campagne are made with wild yeast captured at the workshop just next door. Kyoko shares, "I had worked in a bakery that used commercial yeast, but I instantly noticed the difference in flavor. I came to realize that to bake delicious bread, I had no other choice but to only use naturally grown yeast."
Along with the wild yeast, Sonotsumori draws in a variety of their in-season ingredients from local farms and workshops. Even their most fundamental ingredients like their organic rye and whole wheat is sourced from the neighbouring Yokota Farm. Yuji and Kyoko admit that the process for local production is not simple, but it is definitely worth pursuing: "It does take a lot of time and effort, but I'm fascinated by the flavor that nature can bring out with just a little help from humans. Our simple but flavorful bread unlocks the possibility of new lifestyles and values that are unimaginable from all the processed foods saturated in our society."
"I'm fascinated by the flavor that nature can bring out with just a little help from humans"
PEOPLE
Take a nine-minute walk from Ogawamachi Station and you will stumble upon PEOPLE, an artfully designed restaurant that serves a mouth-watering assortment of local dishes. Located within a historical sericulture training dyeing facility, PEOPLE presents a sturdy, grey Oya-stone warehouse façade. The inside, on the contrary, is warm, inviting, and modern. An iconic donut-shaped table takes center stage, surrounded by beautifully preserved walls lined with cedar boards. Run by wife-and-husband duo Takehiko Yanase and Natsumi Tanaka, PEOPLE is a community hub where visitors and locals gather to dine and mingle.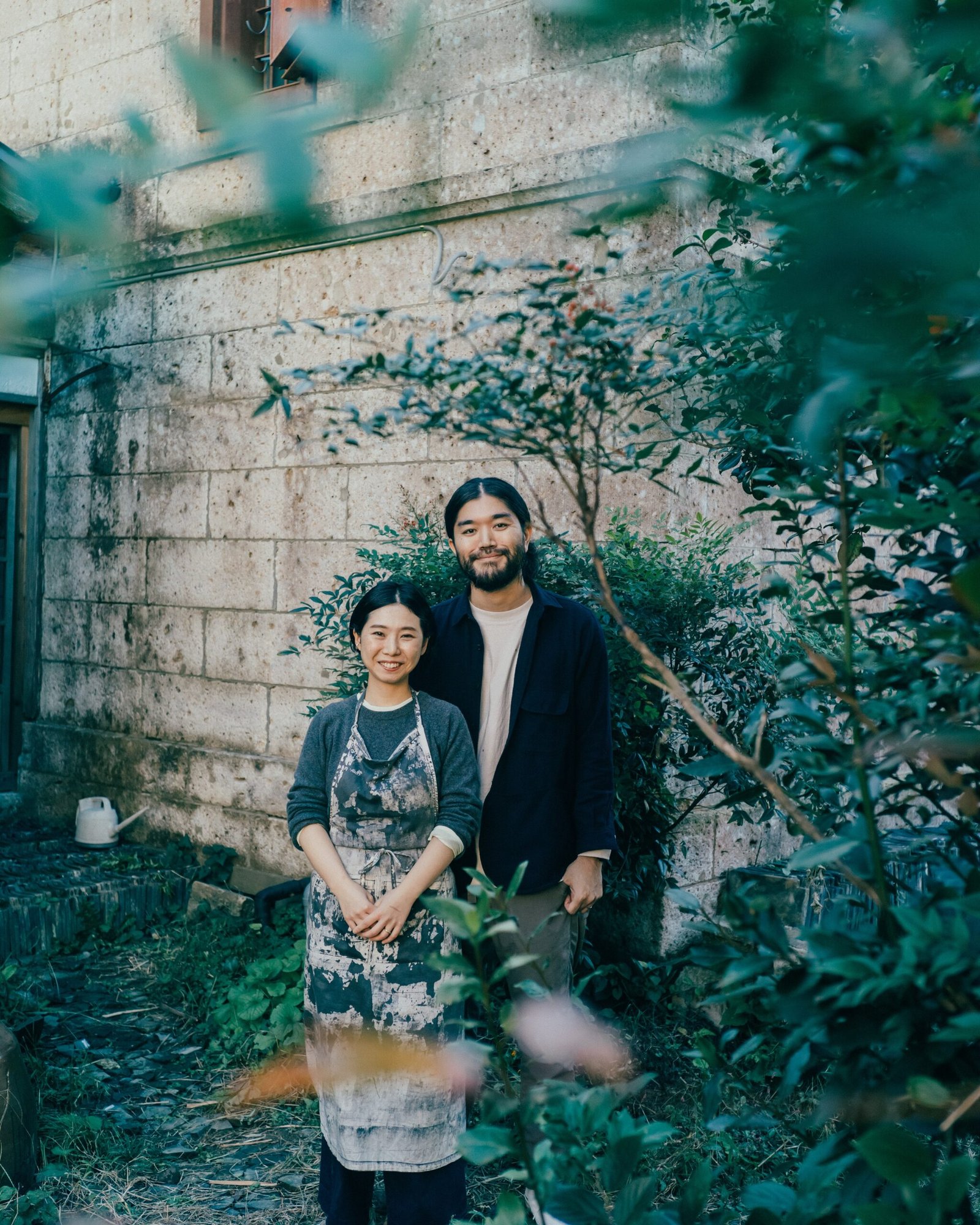 The heart of the restaurant is the kitchen, where chef Natsumi delivers vibrant dishes inspired by in-season, local produce. From brown rice inari sushi covered in raw sesame seeds to shumai topped with dried daikon, she beautifully loads her plates with ingredients available from within a 5-kilometer radius.
Originally from Tokyo, Natsumi and Takehiko were drawn to the distinct culture, creative energy, and tight-knit community they found in the outskirts of Tokyo. They kick-started their passion project, PEOPLE, in Ogawamachi to connect local production to consumption and forge new relationships. Takehiko reflects on his aspirations behind the name of his restaurant: "In Japan, people outside and inside the community are referred to as 'people of the wind' and 'people of the earth' respectively. But I think what's important is the possibilities of what can happen when these two seemingly opposing people come together. I'd like to become a coordinator who takes into account the contexts of both sides to cultivate new forms of community relationships."
Yokota Farm
Yokota Farm has been a crucial player in Ogawamachi's organic farming scene, supplying vegetables, grains, and fruits to cafes and restaurants in the region. Sonotsumori bakery, PEOPLE cafe & restaurant, and the local Zakkoku Koubou Microbrewery are just a few of their many customers. Gaku Yokota is a third generation farmer who eventually settled back in Ogawamachi to run his family's farm in 2014.
Yokota Farm grows a variety of indigenous species from around the area, but unlike other farms where crops are planted immediately after harvest, their seeds are carefully hand-picked. In Japan, local seeds are often first filial generation seeds that can only be used once for harvest. The Yokota family takes a different approach. In 2016, they began to collect fallen leaves and seeds to fuel their farm. Their farm therefore utilizes local resources and seeds that can regenerate on their own.
The farm utilizes local resources and seeds that can regenerate on their own
Yet, Gaku recognizes that the path to sustainable agriculture will continue to be an incremental, long-term learning process. Rather than rely on his existing farming methods or practices that are labeled as 'organic' or 'natural,' he hopes to continue this exploration on how to work well with nature, vegetables, and seeds to sustain the future of his farm land.
Zakkoku Koubou Microbrewery
Zakkoku Koubou Microbrewery is a self-sufficient brewery that excavates the Ogawamachi region to deliver pleasant, refreshing, local beer. The underlying vision for this brewery is to make local beer from scratch: they use grains grown themselves and experiment with flavors using barley, fruits, and spices from farmers in town. Beer lovers from close by and afar drop by in search for their fresh, tangy, and unique flavors.
Beer lovers from close by and afar drop by in search for their fresh, tangy, and unique flavors
Harnessing his passion for agriculture, founder Isamu Baba had a vision to brew beer using local ingredients from Ogawamachi. Today, his daughter Yumiko and her husband Hitoshi Suzuki continue to bring this vision to life. Breweries like Zakkoku Koubou that raise their own crops are rare in Japan. But the wealth of organic produce in Ogawamachi makes this endeavour possible.
Leveraging Ogawamachi's flourishing agricultural landscape, Hitoshi and Yumiko foster community relations in a compelling manner. "We always try to produce our barley ourselves, but when we run out, we simply ask the local farmers and they produce a little extra for us. I think Ogawamachi's nature and agriculture practices that have existed are now being nurtured with people's new initiatives and activities," Hitoshi shares. Their beer conveys a sense of place, telling the story of how nature, agriculture, and people can come together one pint at a time.