The Future of Urban Living May Be Robotic
As cities continue to densify, rents to skyrocket and living spaces to get smaller, people are forced to make compromises in the functions of their homes. IKEA and MIT spin-off Ori have developed a modular robotic furniture system that can change your living space with the touch a button.
This new technology — named Rognan — aims at creating a more flexible living space under shrinking spatial conditions. The movable storage unit, controlled by a touchpad, can divide a small room into two living spaces. It contains a bed, desk and a couch. The first few times it slides across the room, the system uses machine learning to map out the space. IKEA claims the Rognan can save an extra eight square meters of living space.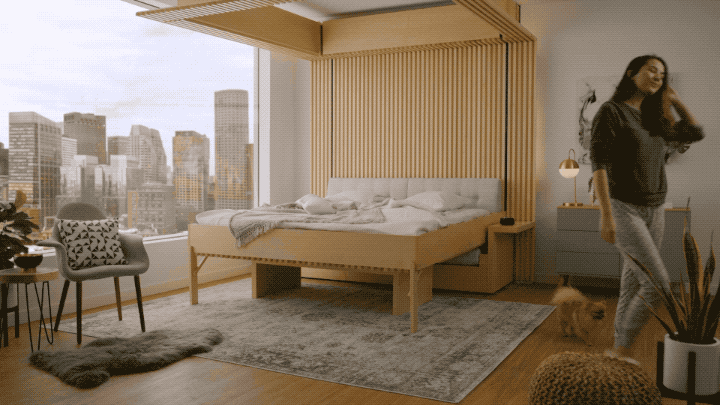 Rognan is expected to be launched in China and Japan next year. The concept smoothly fits with a larger emerging trend of micro-living in metropolitan areas. With 1.5 million people joining the global urban population each year, and cities becoming increasingly cramped, people are turning to solutions that fit the shrinking size of their homes.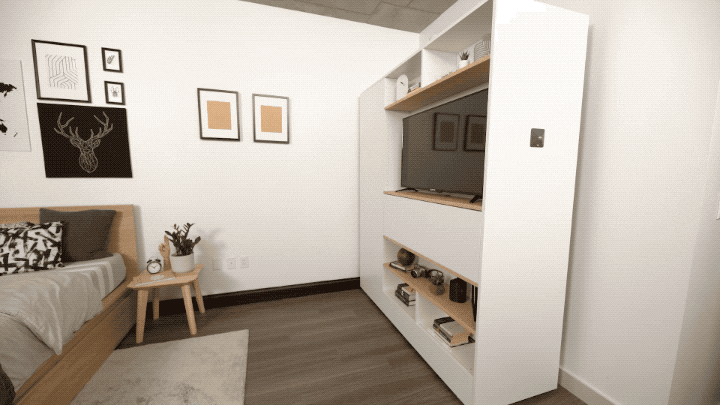 Ori claims it wants to change the very nature buildings by integrating flexible robot systems into the initial architectural design, rather than installing them after completion. The company's ambitious mission could provide a glimpse of a future for real estate in which buildings become highly flexible and hybrid due to robotic systems that could easily change the shape and function of the spaces inside.