Swedish Kids Designed a Typeface to Celebrate Their Neighbourhood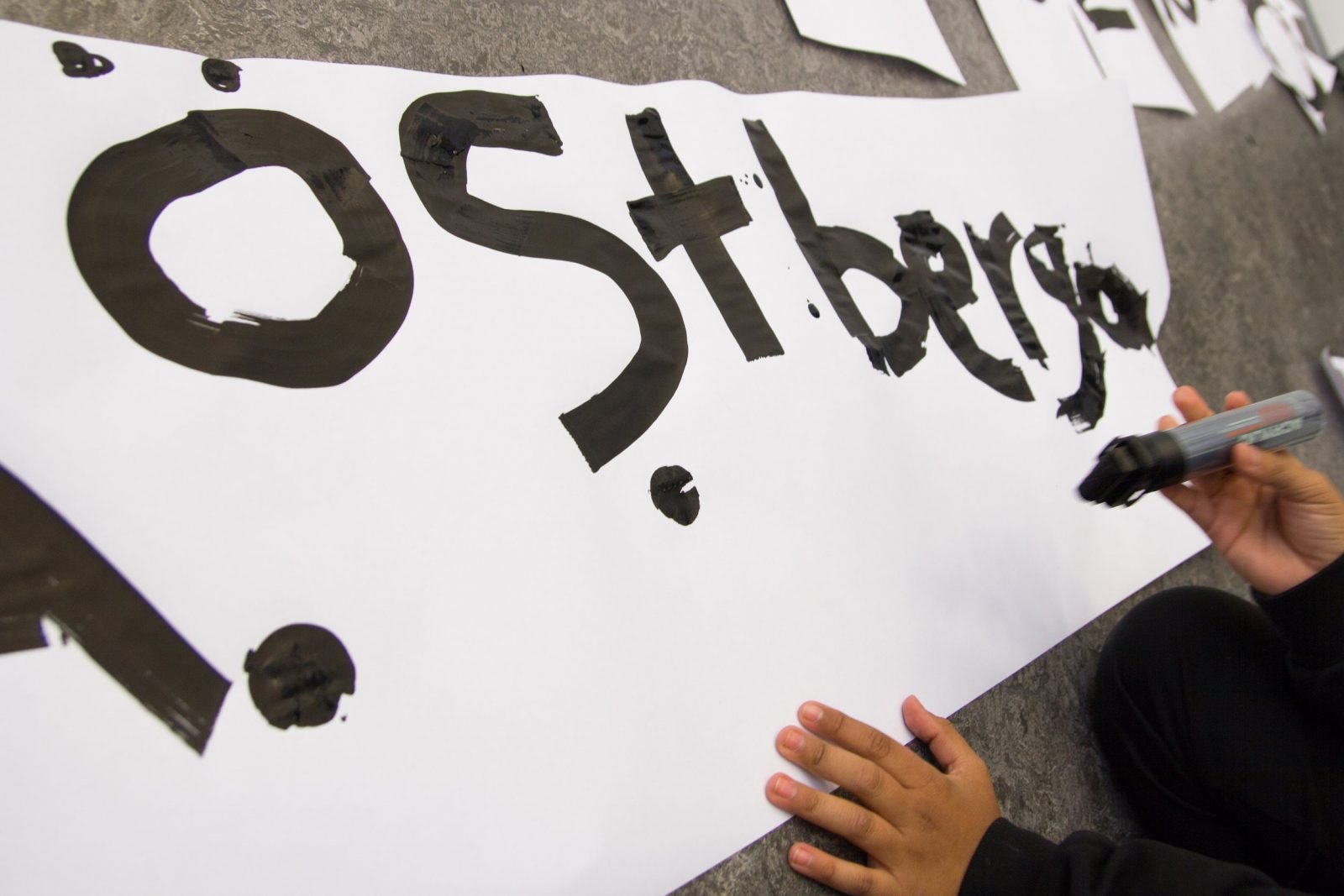 A group of kids, under the supervision of Swedish designers, created a font to represent, celebrate and give an identity to the neighborhood of Östberga in Stockholm.
Östberga does not have the best reputation amongst Stockholmers. It is situated a few kilometers away from the city center, with poor public transport connections to the inner-city, a lack of public services, and little to no grocery stores. It is divided into a 'good' and 'bad' part of the neighborhood with the worse part having a rising problem with gang-related crime.
Stockholm City Museum organised an exhibition that would document histories of people from the Östberga neighborhood as well as bring them together to inspire pride in the suburb. For this exhibition, type designer Göran Söderström and designer Daniela Juvall transcended the conventional design process and asked children to create a typeface for Östberga.
Daniela and Göran held workshops with ten children of 4-12 years old at the local youth center in and asked them to write words, letters in whichever style and manner they wanted. The results were unique and diverse. The kids wrote their own names, names of their siblings and some even wrote in Mandarin and Persian. Their use of graffiti pens allowed for bold strokes and resulted in an overall coherent alphabet, scanned attentively by the designers.
Including children in the making of an identity for Östberga allowed for an imaginative process without any biases or recognition of the letter-makers between the 'good' and 'bad' parts of the neighborhood. The designers used this typeface in the City Museum exhibition and have created an open-source typeface after interest for it arose in the whole country. The typeface has potential to change the way both the inhabitants of Östberga and everyone from the outside now thinks about the area.