Step Into a Giant Bucolic Painting With Real Cows in Central London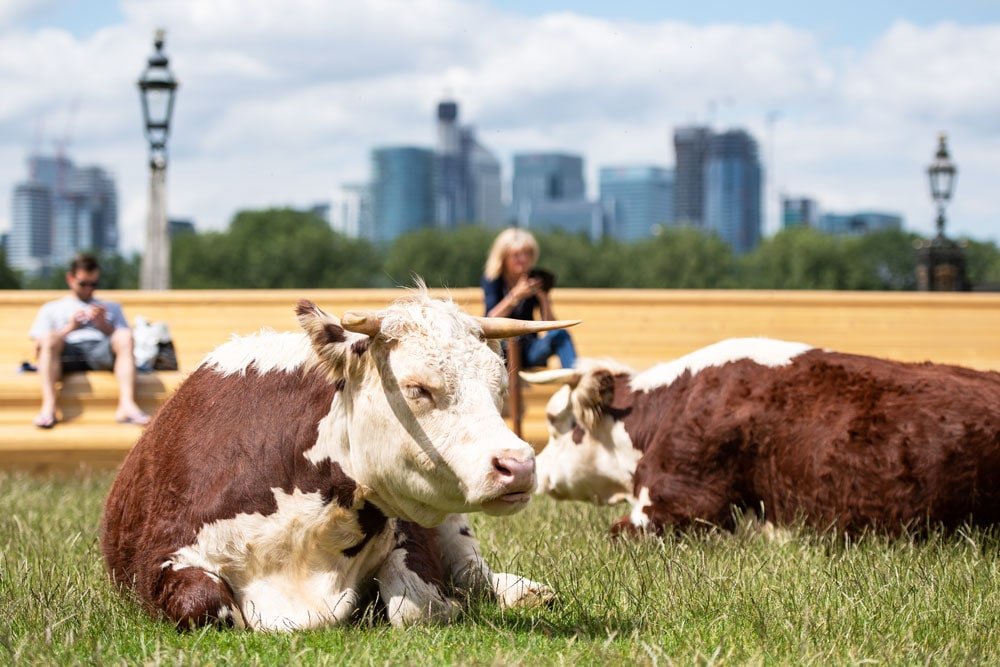 The Flemish artists of Captain Boomer Collective installed a pop-up park along the river Thames where you can watch grazing cows.
The Flemish art collective Captain Boomer Collective has brought bucolic art to life with its creative art installation 'Pasture with Cows', which was featured during the 2019 Greenwich+Docklands International Festival, London's leading festival of outdoor theatre and performing arts. Situated within the Old Royal Naval College in central London, the installation consisted of a giant classical tableau placed in the estate's green field. Viewers were invited to take a seat on the edges of the frame, within which a bucolic scene, featuring humans and cows, unfolded along the river Thames.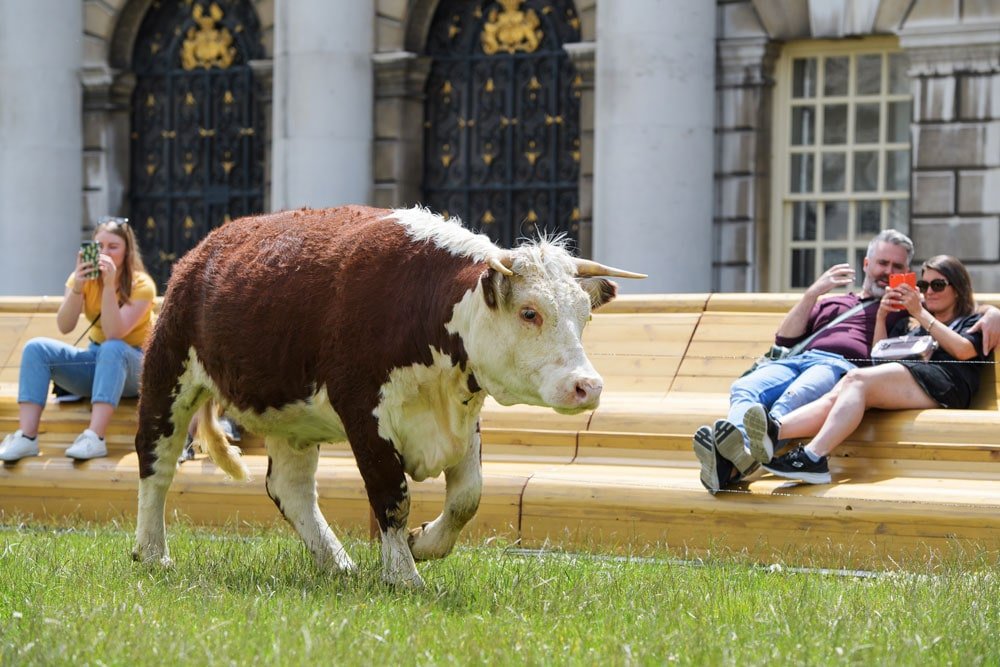 Intentionally located in the middle of bustling London, the project is an attempt by the Captain Boomer Collective to explore humans' relationships with animals and provide its viewers with a rare sense of pastoral peace and bliss. More importantly, the artists' aimed to push the boundaries between art and realism, inviting viewers to imagine new ways of artistic representation. Their work reflects the collective's overall mission, which is to create location-specific art shows that reconsider the boundaries between reality and fiction.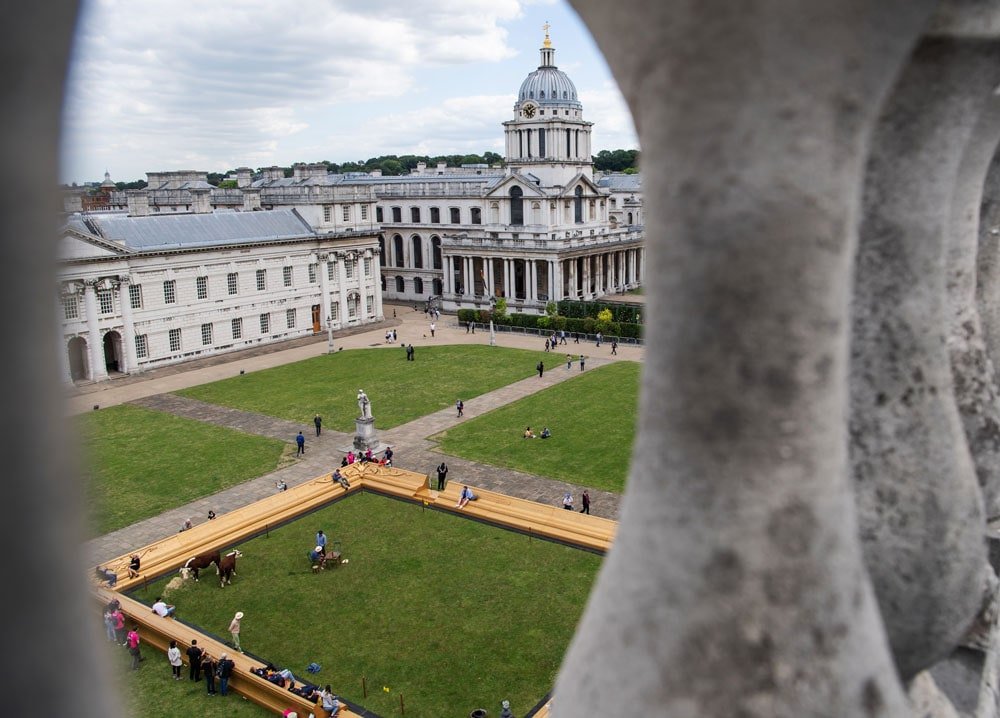 To date, the collective has also brought 'Pasture with Cows' to art festivals in Antwerp and Paris. In many ways, the work also draws attention to the line between rural and urban, as cows graze against the backdrop of the city skyline.