Modular Street Can Switch From Traffic Lane To Sidewalk In Seconds
What if sidewalks and car lanes in the future no longer had fixed functions, but could adapt to the ever-changing needs of urban space? Together with Carlo Ratti Associati, Google's think-tank, Sidewalk Labs, built a prototype of modular units, that might reshape the streetscape of cities as we know it.
Canada's most populous city is currently transforming its waterside into a smart, sustainable and livable urban neighborhood. Toronto's quayside is serving as a testing ground to research the urban neighborhood of the future. The longterm project aims to redesign the neighborhood by combining smart technology with innovative urban planning. The public recently got to experience the first results of the project, presented in Sidewalk Toronto's office and experimentation space.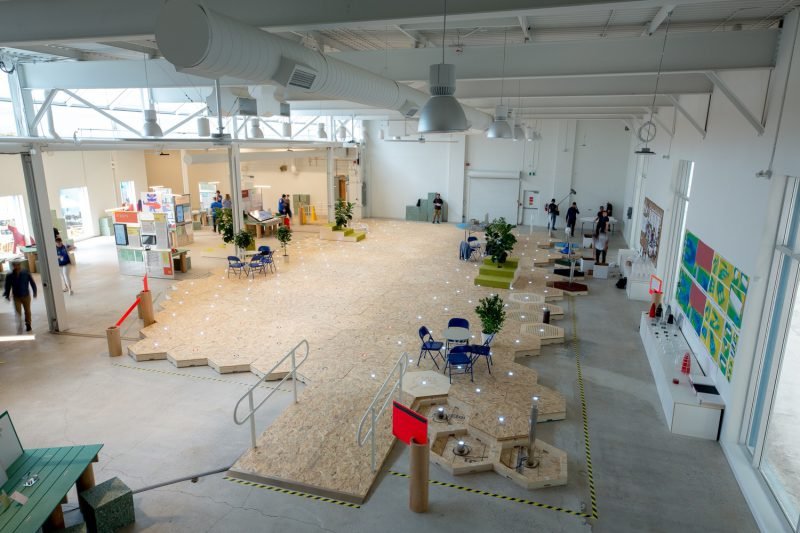 The show room is laid out with multiple hexagonal plywood tiles, that create an elevated platform for people to walk on. Looking closer, you can spot different modules, such as LED lights and perforated surfaces for vegetation to grow in. The "Dynamic Street" should give us an impression of how the panels could be connected to create a walkway. The finished version would probably consist of a more durable material, similar to concrete or asphalt, but light enough to be arranged within a short time frame.
As exposed in the picture above, the technology units can easily switch their functionality. For example, extra pieces such as poles or bike stands can easily plug into the middle of the module. Imagine the whole street surface consisting from these adaptable units! This reconfigurable system is intended to change the function of a whole street without greater interruptions, based on the time of the day and need of ever-changing needs of urban residents.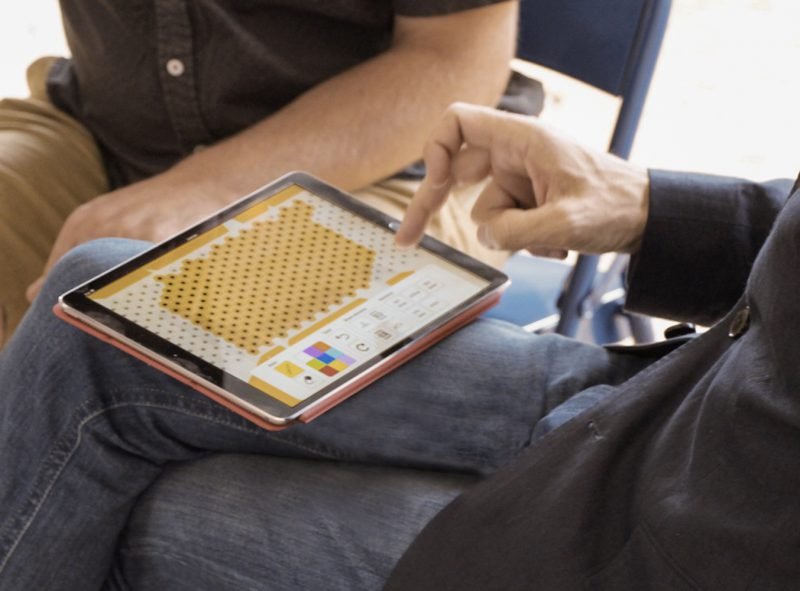 When the lights go out, our imagination goes wild about the flexibility these panels could offer. Seamlessly, the "Dynamic Street" could turn from a car lane into a pedestrian promenade after office hours. During public events, the lights can be entertainment space for an urban crowd and switch to rush hour traffic mode the morning after without any delays.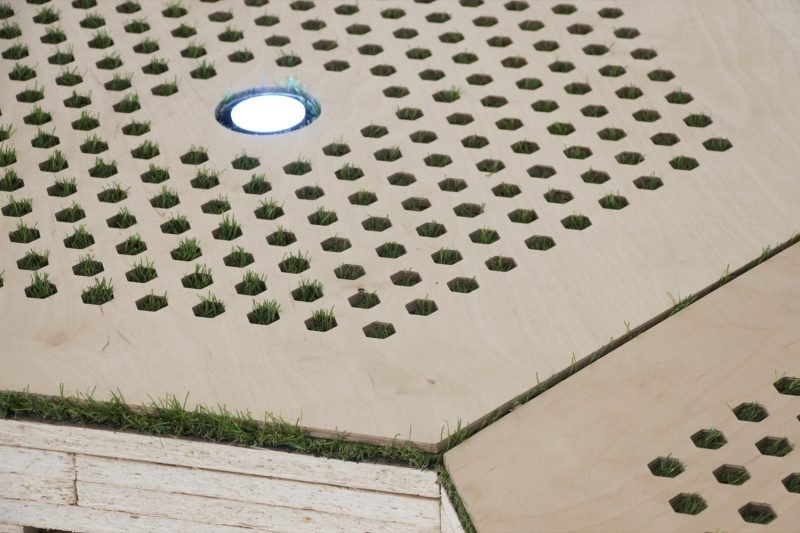 Earlier this year, we got the chance to interview Carlo Ratti, who is also director of the Senseable City Lab at the MIT. He gave us insight in how smart technologies will change urban environments and can empower citizens. Read the full interview here!