Low-Tech Sleeping Pods — a Solution for the Homeless
Made from wooden panels that are easy to assemble, these modular sleeping pods provide temporary accommodation for those without a home in London. They are now available anywhere for you to build.
Designed by the Reed Watts Architecture studio, ten prototypes of the so-called 'low-tech pods' have been installed in the 999 Club in Deptford. They offer a secure sleeping spot for people who would otherwise have to sleep on the street.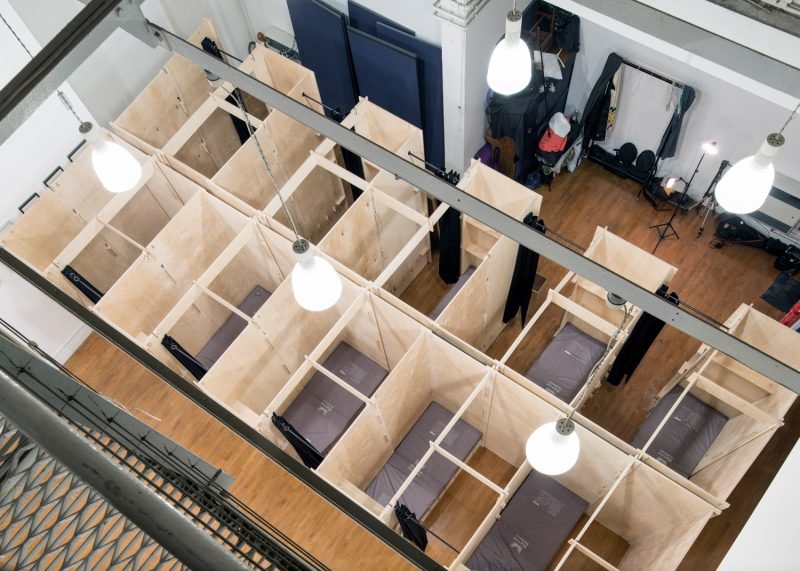 The project was initiated by a competition held in 2017 by the Commonweal Housing charity. The entries and designs for this competition were meant to help Romanian migrant workers who were forced to sleep in tents located in public parks or underpasses. These migrants largely contributed to the homeless population of the UK. Finding an easily accessible, cheap, and practical solution for them was of high importance.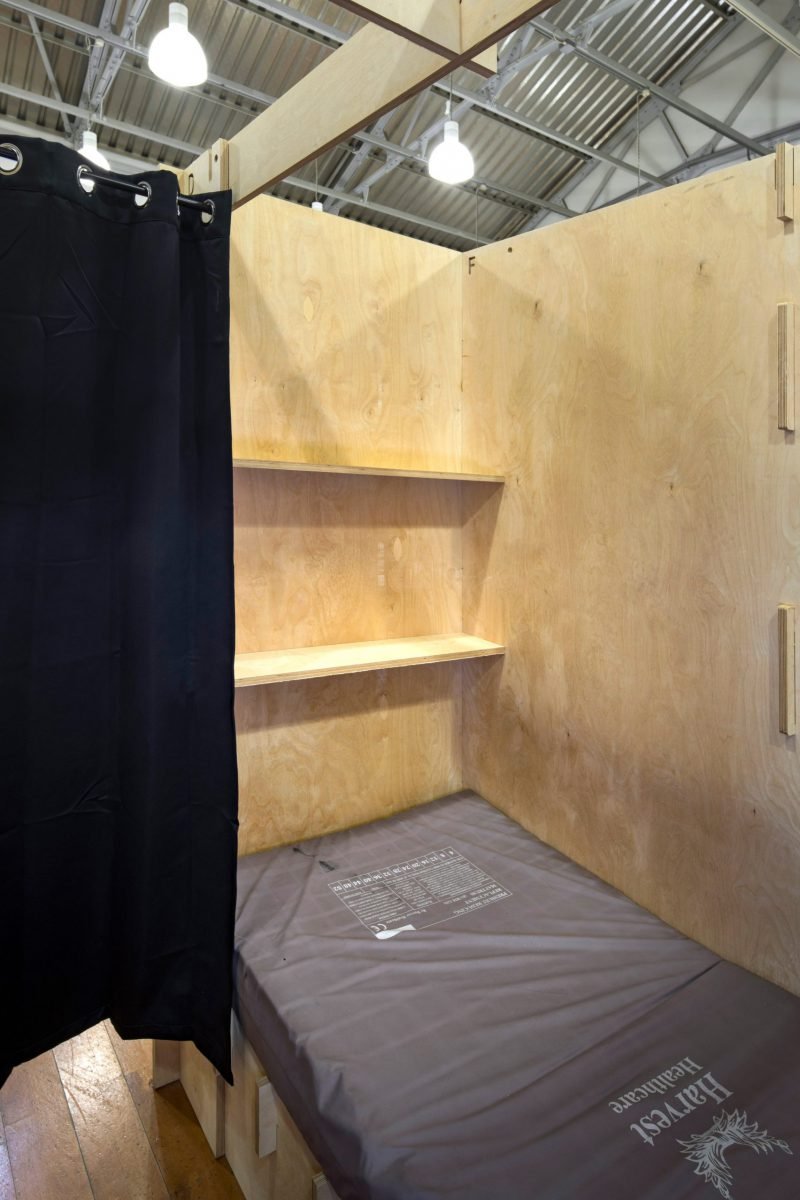 Reed Watts won the competition with the modular pod design which is easy to build and can be installed in a variety of different spaces such as school halls, unused or vacant buildings. The pods are made out of fireproof wooden panels which can be assembled by hand to create an open cube. Each cube comes with a mattress, a seat, a storage area and even a curtain which can be drawn for added privacy for the guest.
The design for these modular pods has been made available online through a Creative Commons license so that anyone with the necessary materials and facilities is able to reproduce the pods and make them available for those without a home in a designated area. The architects behind this project hope that the open design is made use of and gives opportunities to those in need all over the world.
Urban solutions and designs designated for the homeless have been on the rise in the recent years. Project such as the cardboard bedroom in between houses in Amsterdam, homeless shelter in 'residual urban space' in Ghent, or even billboards acting as beds for those without a home in Pakistan emerge all over the world offering creative uses of spaces for the homeless.