Let's Salsa Spices Up Amsterdam's Rooftops And Gardens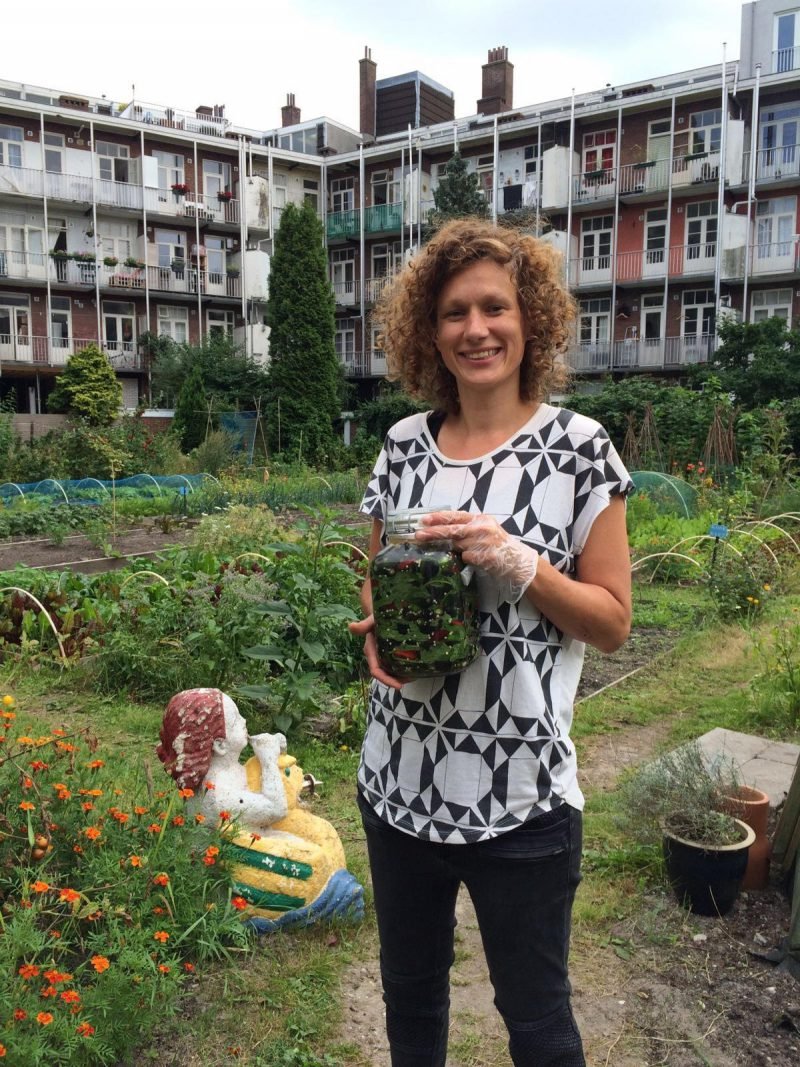 Let's Salsa is on a mission to produce hot sauces from peppers grown in city gardens and on rooftops. We asked some questions to founder Let de Jong about the project she will be presenting at Boiling Amsterdam on 29th March (tickets here!).
Can you tell us something about Let's Salsa?
"I make hot sauces that are handmade in Amsterdam with 100% natural ingredients. This is the result of my two passions: design and good food. Three years ago, I got fed up with my job as a graphic designer and I took a year off to explore my passion for food. Because of my love for the Mexican-Californian cuisine, I went on a taco tour to Los Angeles. Back in Amsterdam, packed with new flavors and inspiration, I developed my own hot sauces and tacos. Each flavor has its own identity, origin and food pairing. I do my own drawing and packaging design. The hot sauces are available at restaurants and small high-end supermarkets. I also make custom-made flavors for restaurants and companies."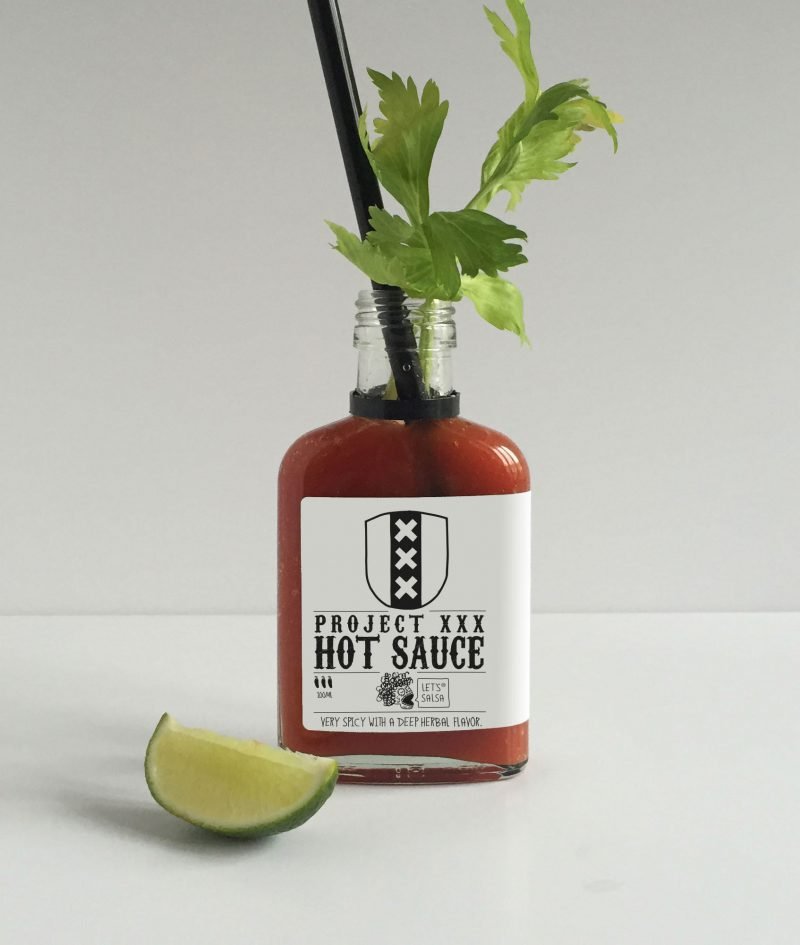 Thursday's Boiling Amsterdam is about ideas to turn Amsterdam's dirtiest road into a green corridor — the so-called Knowledge Mile Park. What are you going to present?
"With Project XXX, I aim to make a hot sauce from chili peppers grown on rooftops and in gardens along the Knowledge Mile. The concept is to provide gardens with seedlings. These seedlings will be grown and cherished by the gardeners themselves. We will buy the red ripe chillies and turn them into a hot sauce. The hot sauce can be used by the participating gardens and in Amsterdam horeca. It will also be possible for everyone to participate in Project XXX with the grow-it-yourself-hot-sauce kit. The kit contains soil, vinegar, salt, and bottles. With every new bottle of hot sauce there will also be a seed."
Will chili peppers be able to grow with Amsterdam's weather conditions?
"Yes, for the best and hottest chillies, we start sowing indoors in January. We grow the seedlings indoors until all risk of frost has passed and they are large enough (around May). After gradually acclimatizing to outdoor conditions they will be ready to be placed outside in big pots or directly in the soil."
How will your project contribute to making the city more sustainable?
"The goal is to contribute to a climate-proof city by by supporting urban gardens and making it visible to a big audience that delicious things can grow in Amsterdam. With the proceeds of the hot sauces we can encourage more restaurants and inhabitants to start growing chilies and start up gardens themselves, so everybody can contribute to making the Knowledge Mile more sustainable. This will make Amsterdam a more sustainable green city and, at the same time, produce a delicious hot sauce with the smallest food print ever. In this way, Amsterdammers can spice up their meals and become aware that nice and delicious things can grow in Amsterdam."
Visit Boiling Amsterdam on Thursday 29th March to hear more about Let's Salsa and other inspiring ideas, and vote for the best initiative! The winner goes home with the ticket revenues of the night. Buy your ticket here!