IKEA Now Moves Into Your Neighbourhood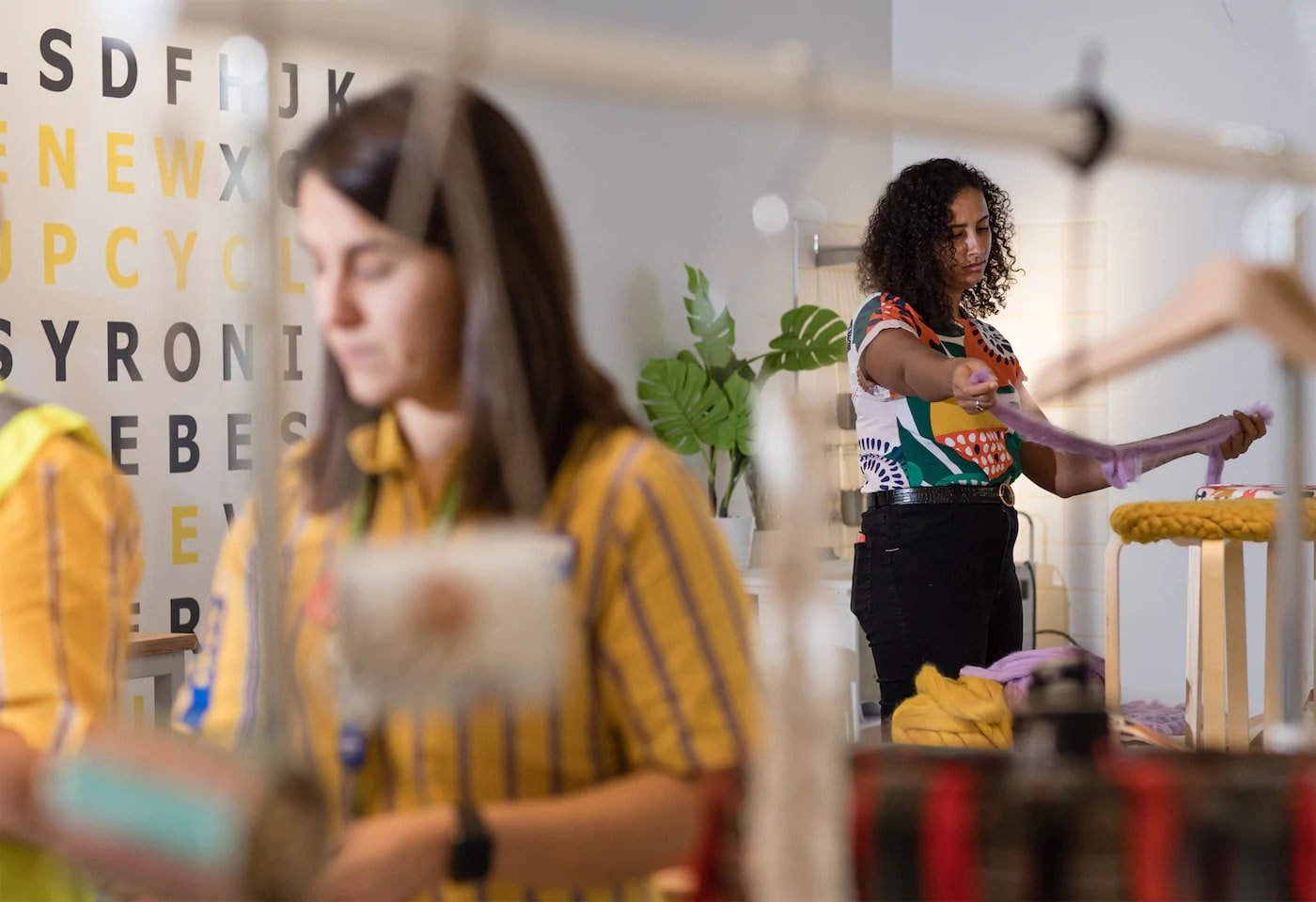 The Swedish furniture firm is blurring the boundaries of retail store and public space with its new location in Greenwich, London — which is also their most sustainable building to date.
The store, that opened fourteen years after the last one in London, is the most central compared to all other full-size IKEA malls in the capital, and therefore also well-connected to public transport. Since less than 50% of London's population owns a car, it's possible to rent an electric delivery bike or electric van to bring your purchases home.
You can tell IKEA is stepping up their sustainability game, since the building is equipped with solar panels, grey water recycling, and rainwater collection facilities. But as the global brand is moving more into the urban centre, it apparently also wants to become part of where urbanites are mingling before and after their furniture shopping.
The first thing that catches your eye is for sure the architecture itself. Instead of building another massive blue box, there are now large windows everywhere. Everyone has access to the rooftop space where you can find a garden filled with a variety of air-filtering plants.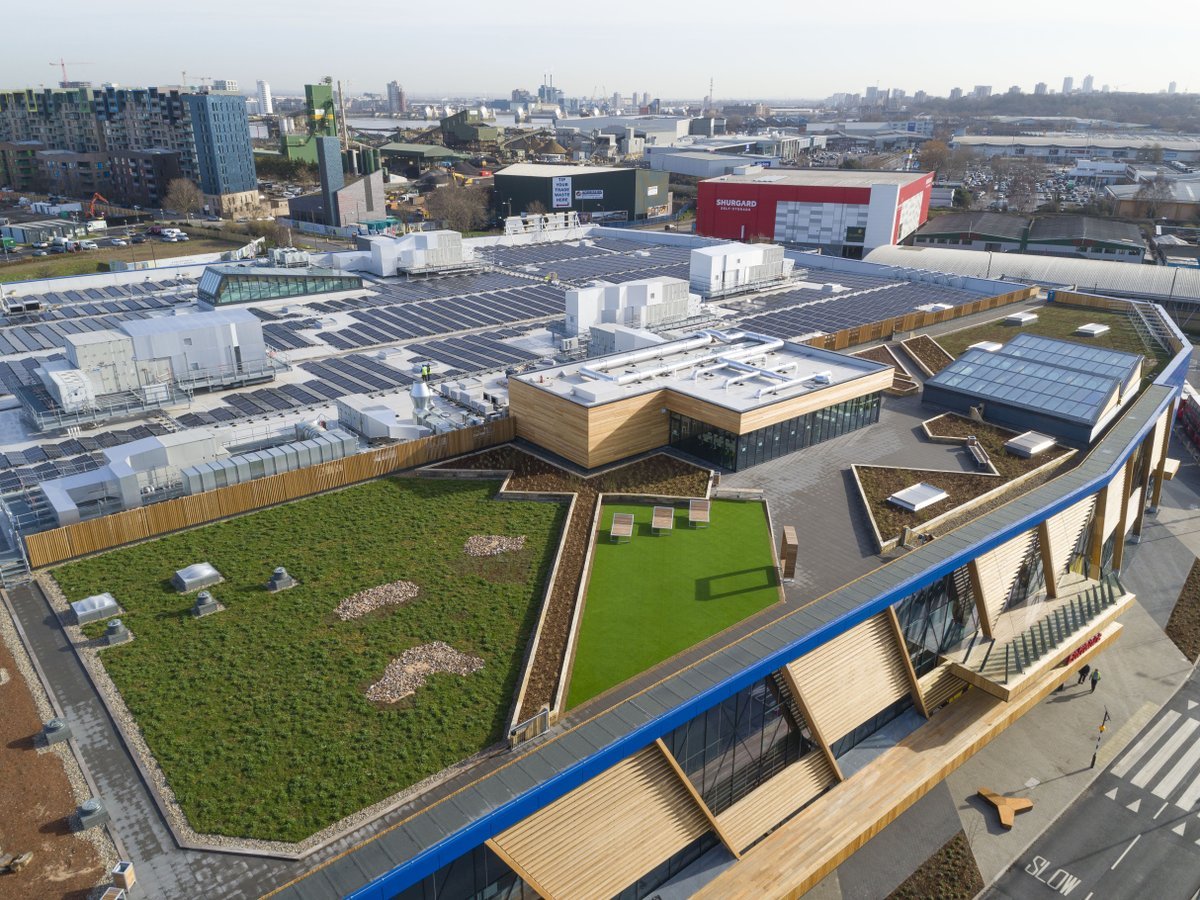 Speaking of breathing healthy, yoga classes will be hosted in the rooftop pavilion, too. The café welcomes not only customers with drinks and free Wi-Fi, but also freelancers to work there. For those who might have fallen out of love with a piece of interior, the Lab offers space for free repair and upcycling workshops.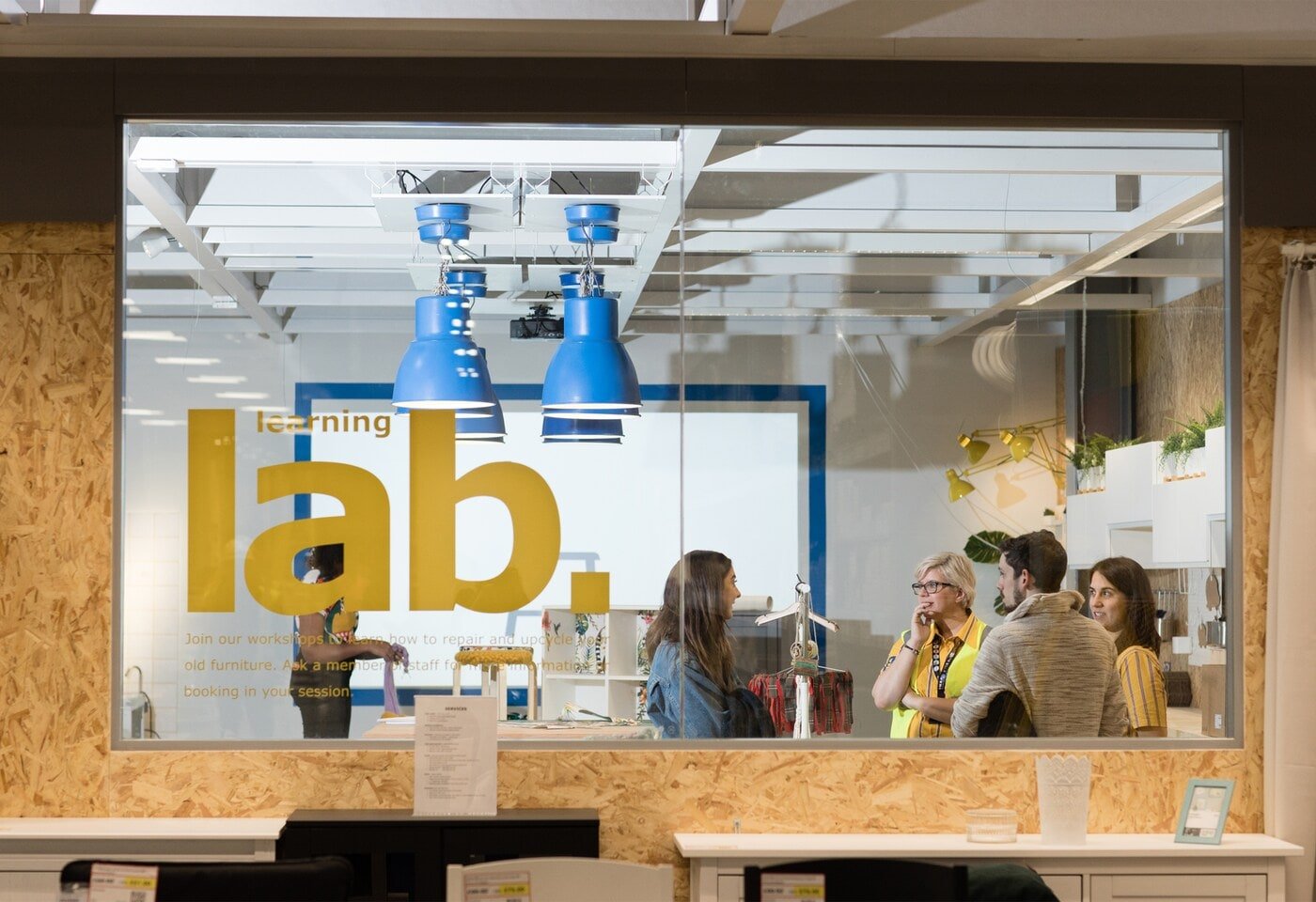 IKEA Greenwich demonstrates how experiences and community life are now being prioritised over just filling your shopping cart with new stuff. Let's see if IKEA's plan will work out to move from our living rooms into our urban neighbourhoods.