From Coffee to Medicines — Get Your Goods Delivered From the Sky
Wing, Alphabet's commercial drone delivery company, promises to deliver various goods to suburban neighborhoods across the United States, Australia and Finland in just 10 minutes.
Alphabet, Google's parent company, has successfully implemented their very own air delivery service via Wing, a drone company. Wing has teamed up with various local businesses to make deliveries just that much easier for consumers. Whether they crave their morning coffee, chocolate, and even medical supplies, well, Wing has it covered.
After Wing's trial period of 18 months in Canberra, where they successfully delivered over 3,000 orders, CASA (Civil Aviation Safety Authority) officially green-lit Wing to proceed with its air delivery service. So here's how it works. After the order is placed — via the Wing app — the drones fly to the merchant who attaches the package to an extendable tether underneath the drone, who then fly back out to drop off the package at their given destination. The drones that are piloted — not automated — must keep a certain distance of security from people, and can't fly over major roads. This service will run from 7 am to 8 pm, Mondays to Saturdays.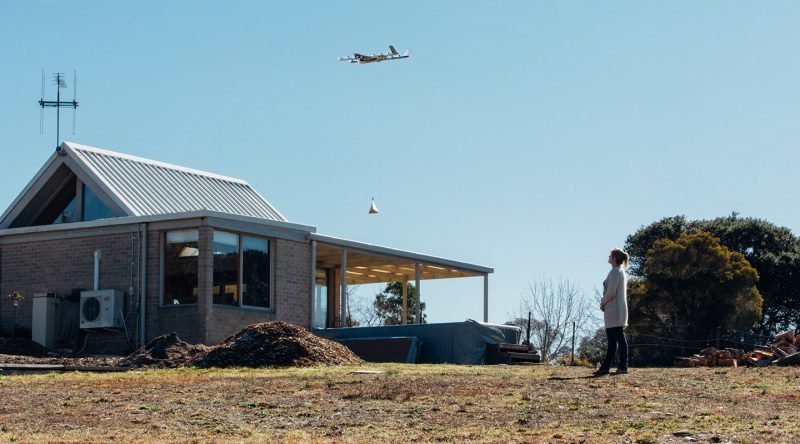 For now, the initial service will only deliver to 100 households in Canberra's suburban neighborhoods, including Crace, Palmerston and Franklin, but Wing hope to expand their delivery area to other neighboring towns. Later this year, Wing is going to gain access to the European market, as it is set to launch its service in Finland.
This new pioneering air delivery technique has prompted an abundance of Silicon Valley-based companies to start their own. Zipline, a Silicon Valley startup, had already made use of this technique back in 2016 — successfully delivering 12,000 medical supplies in Rwanda since. They plan to further expand their service to Ghana later this month. This service enables deliveries to be made to remote locations that are not otherwise accessible — demonstrating its abilities in catering for those who desperately need access to these sorts of provisions.
So, not only does it reduce delivery time and cost, and provide for those in dire need of supplies to sustain their health, but it also means a considerable drop in carbon emissions, making it a more sustainable delivery service that benefits people, as well as our planet.