Feel at Home Anywhere With This Nomadic Furniture
With the rising number of urban nomads, Swiss design studio Panter&Tourron decided to create an ultra-light and tool-free furniture series for this globally mobile generation — "allowing one to recreate and rebuild a home anywhere in a few simple steps."
Tense is a furniture research project exploring the evolution of living in a time of "global mobility and fluid identities," where the tendency of living in one place all life is vastly changing as due to work, relationships or studies, people are displaced more and more. And it may be problematic to invest in heavy stuff to move around with. This is where Tense comes to life.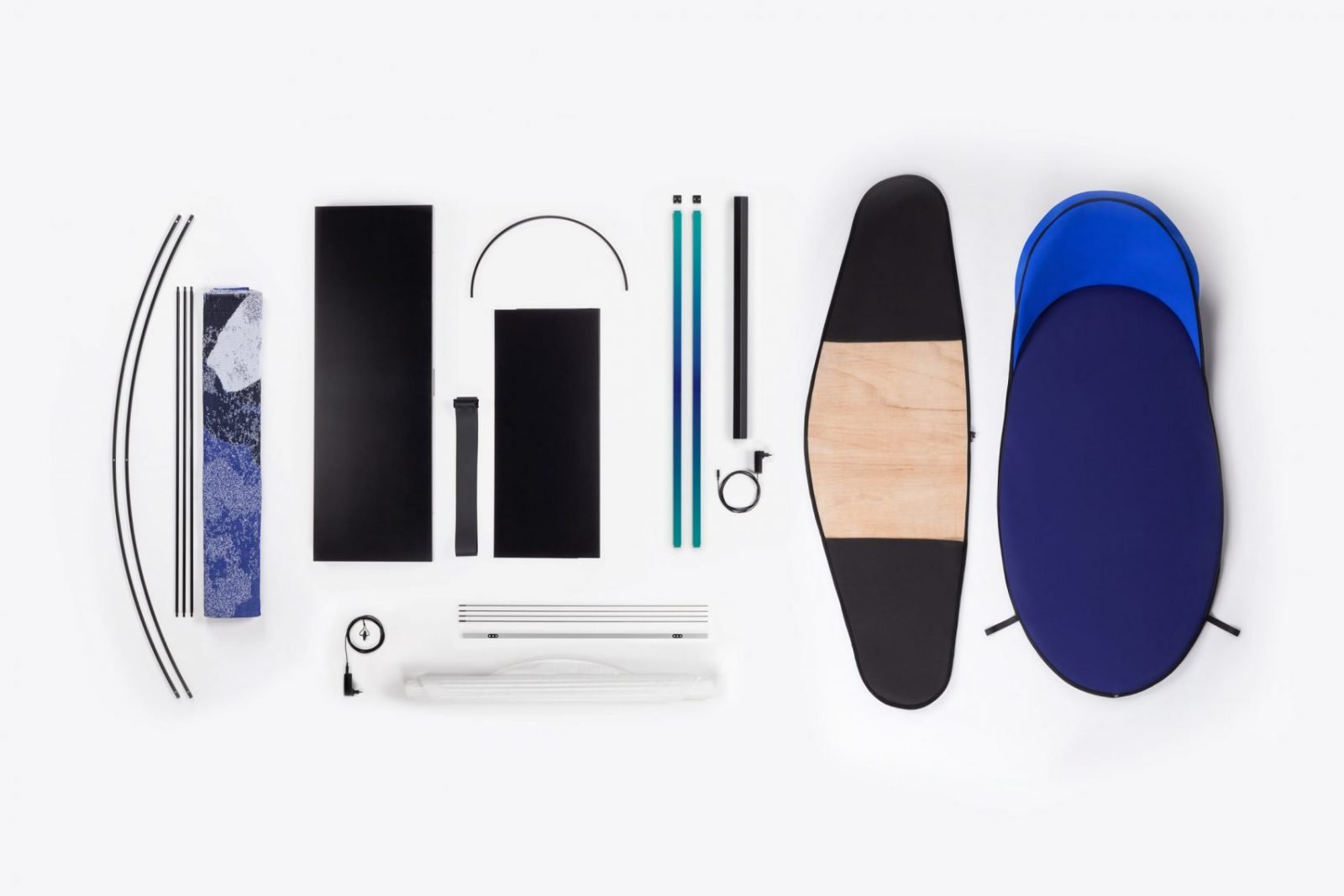 Each of the five neo-nomadic items is easily transportable, tool-free and entirely connected by the force of tension. Panter&Tourron argue that the nowadays furniture industry is rather old-fashioned, so the whole idea behind Tense was to inject all the new technology known from tech, fashion and the automobile industry into a sphere with no technology at all in terms of research materials.
The designers understand that being a mobile citizen of the Global Village has never been easier, thus their set of flat-packed, beautifully looking furniture essentials made out of eco-materials weigh less than twenty kilograms all together and can be easily assembled anywhere. It comprises a table, chair, pendant light, wall light and screens that can be used to divide a space.
Tense was created to inspire the collection exploring the future of the home. By applying the technology to furniture production and using the range of durable, sustainable materials, the project aims at changing the focus of the industry towards more sustainable practices useful for quickly changing living habits.