Co-Working in an Urban Forest
A green village of offices creates a community for the working individual surrounded by a dense urban forest in the middle of busy Los Angeles.
Second Home, a London-based co-working company, has opened a new type of business park in the Hollywood area of Los Angeles, designed by architect Selgascano. Comprised of sixty rooms, this co-working village immerses into a lush urban forest that stands out with its yellow roofs from the immensely spread cityscape.
The surrounding greenery not only creates a calm environment but also creates a more biodiverse landscape from developing the land. The offices' glass facades and open-plan interior create a sense of openness within the offices while the plants offer shade and some privacy between them.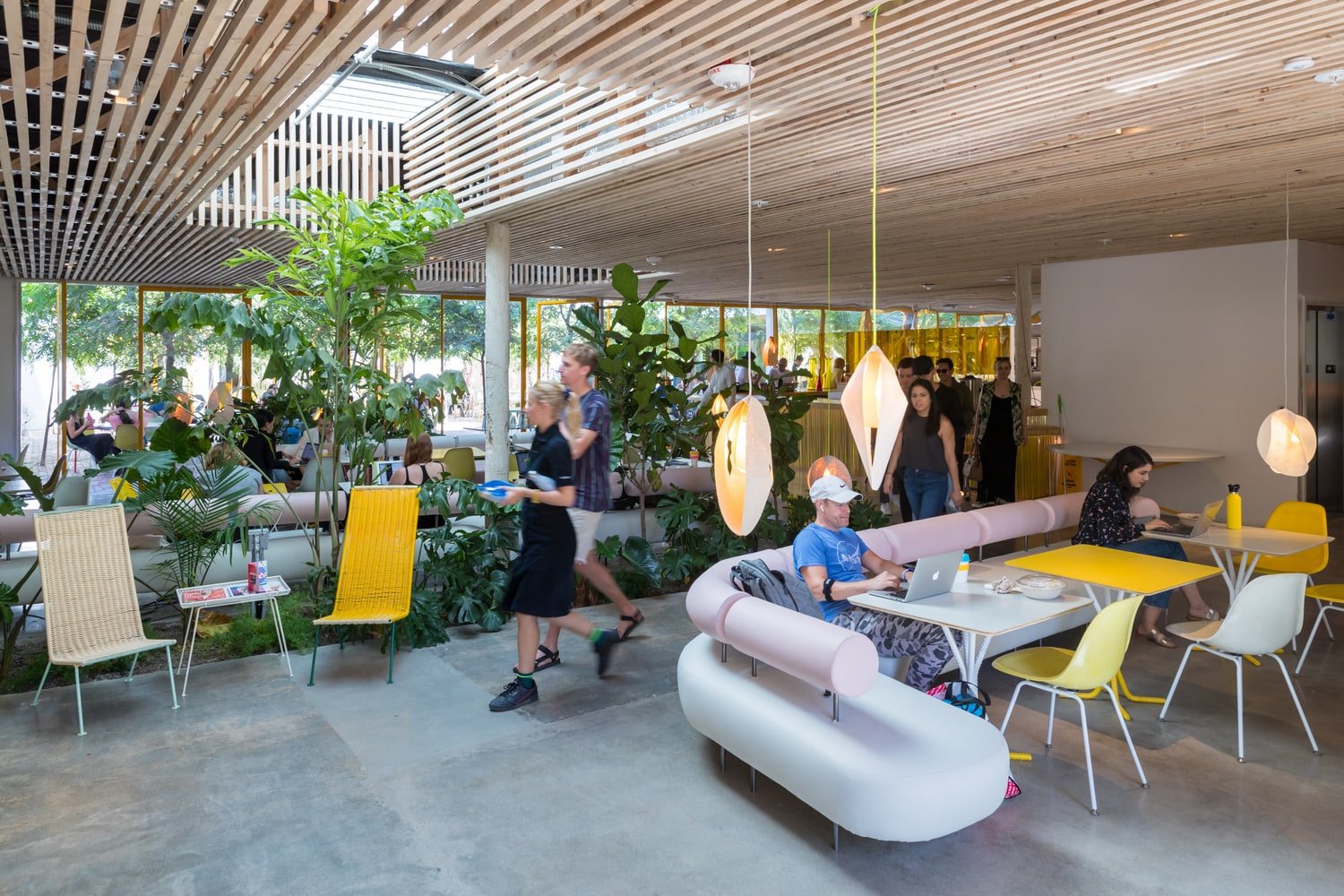 Second Home offers a community workspace with its campus layout and an array of communal areas including a café, bar, restaurant, events space, conference hall and recreational or break areas including outdoor terraces. The site offers interaction and a sense of community in the workplace with a focus on networking and building connections between all the users of the Second Home campus as one.