Can Pod Living Fix the Urban Housing Crisis?
Berlin-based startup Robynhood challenges the crippling housing crisis by transforming empty factories and commercial buildings into affordable housing with the use of sleeping pods.
As the rents in Berlin have doubled in the last decade, many look for possible solutions. While the city authorities and organisations try to stop rents from rising by introducing a 'rent freeze', the startup Robynhood wants to bring in a new type of housing to Berlin — pod living. The creators call the project the first 'Pod Living Space' in the German capital. Named after the legendary historic outlaw that took from the rich and gave to the poor, the startup's aim is to reclaim industrial space and empty buildings; to then turn them into affordable co-living by including private, soundproof sleeping pods alongside 'five star' communal spaces, including gardens, kitchens, saunas and even pools.
"We wanted to create a completely new housing solution that combines the living aspects important to us, such as accessibility and community spirit"

Dennis Prinz, Founder of Robynhood
The reason for using commercial buildings, the first development is planned in a former bank, is to avoid taking over the already existing housing spaces. They assure that their future tenants would not have to face the nightmare of bureaucracy, while the rents would be competitive — meaning less than the market rent for a room in a shared apartment.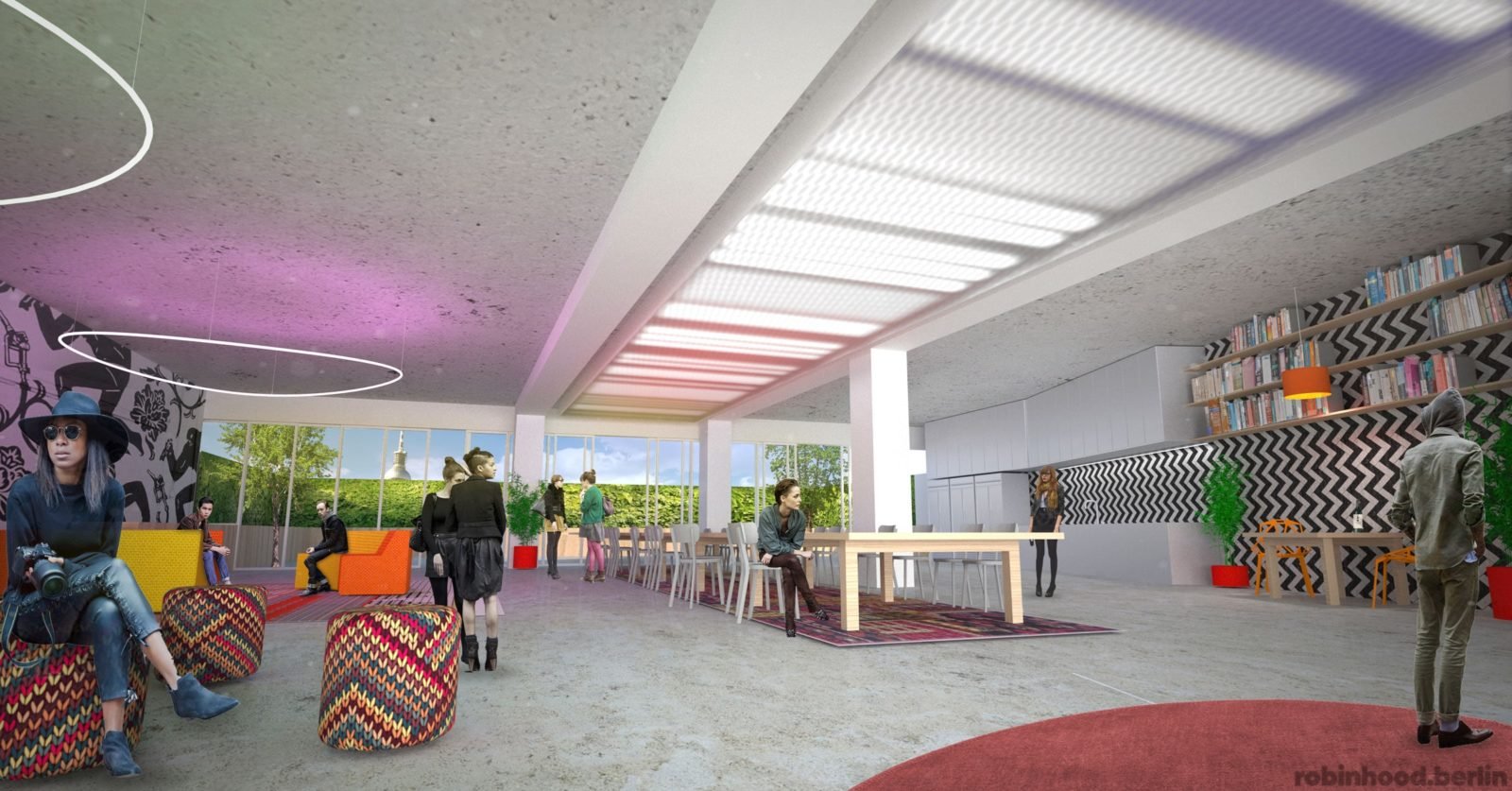 Although the idea of renting pods is not that new, Robynhood describes itself as a "new kind of home. For people, not landlords," establishing its current position to seem more like a manifesto against issues such as the housing crisis, rise of rent, 'power of landlords', housing inequality and the carbon footprint generated by construction. We are curious to see how Robynhood will fix those issues, once the first space will be opened to the public any time soon, which now has already more than one thousand people on its waiting list.