Air Doctor: Medical Care for Urban Nomads
Air Doctor is an Uber-like app that enables modern nomads to easily get access to medical services, wherever they are in the world.
Air Doctor is a concept that originated from its co-founder, Yam Derfler, who became ill during his trip to South America in 2014. He was treated poorly at a local hospital which prompted him to find a better solution for those who entertain this nomadic lifestyle. Market research found that such a service was very much needed and Air Doctor was born.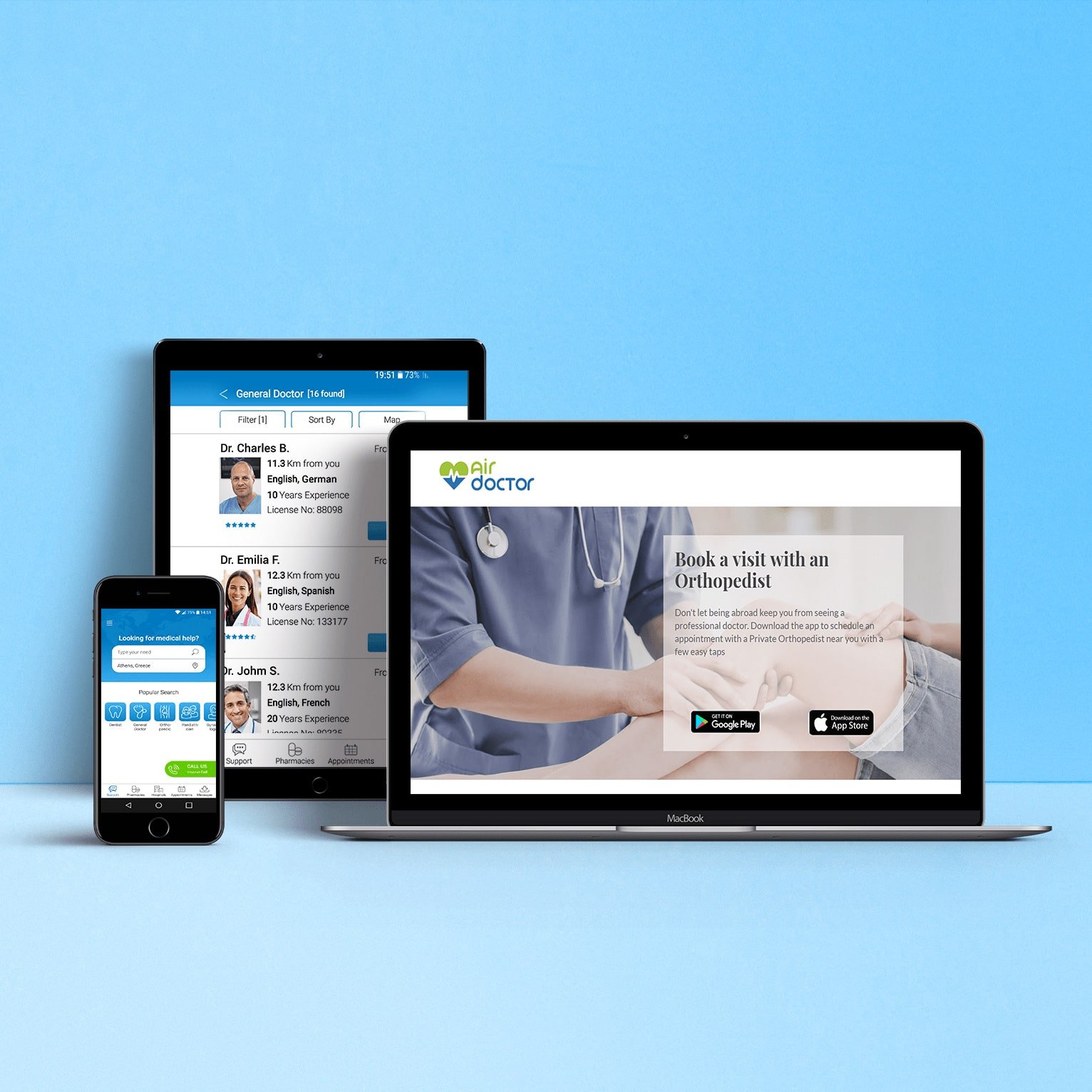 Finding a doctor or clinic can be done in just four steps — downloading the app, selecting a doctor or medical service, and booking an appointment. You can either visit the doctor or have him come to you. The invoice can be seen through your email so you can then send it to your insurance.
Those who enjoy the pleasure of a nomadic lifestyle, who go on holiday, or whose work requires a lot of travelling, will find comfort in knowing that Air Doctor provides easy, reliable and effective medical services for them. Doctors and clinics must be certified and are verified which makes it a trustworthy platform.