In Amsterdam, a startup knows better than the government how to stimulate citizens to recycle their waste. WASTED is strengthening neighborhood communities by introducing a local economic system based on household waste. Sietse Gronheid explains why the project is such a big success.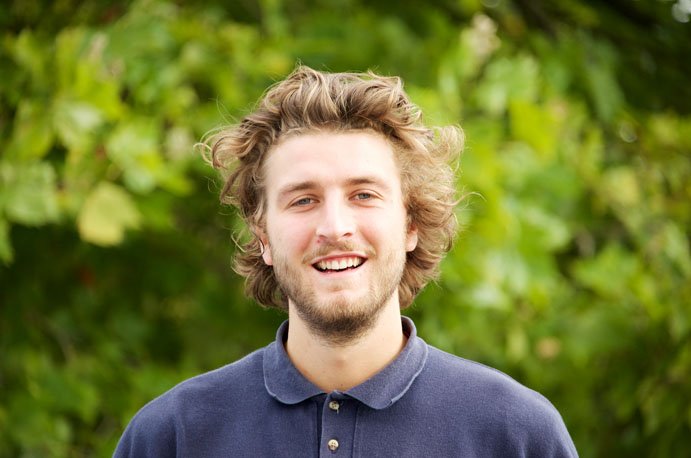 How does WASTED work?
"First, you register on our website and install a QR code scanner on your smartphone. We'll send you a pack of WASTED-branded trash bags, which you can use to separately collect your glass, paper, textile and plastic. When a bag is full, you bring it to the nearest bin and scan the QR code on the WASTED sticker you'll find on the bin. Before you throw your bag in the bin, you upload a photo of your bag to our web platform. Next, we'll 'approve' your bag and send you a digital coin, which gives you discounts and other rewards at local businesses in your neighborhood."
Could you give some examples of rewards?
"We have 60 partners at the moment, mostly in the North of Amsterdam, that provide discounts on their products. One coin gets you a free coffee, and for six coins you can buy a second ticket at the local cinema."
Why are most participating businesses located in the North of Amsterdam?
"When we started out in 2015, we analyzed the amount of waste and the citizens' willingness to recycle. We found that Noord was the district with the lowest recycling rate of Amsterdam. Local businesses were aware of the problem and really wanted to help support recycling in their neighborhood. So we came up with a system that connects people to local businesses through a 'waste currency' that, in the very beginning, consisted of real coins. We're currently building a network of partners in other areas of Amsterdam as we're planning to expand to other parts of the city."
Why is the WASTED recycling game so successful?
"We reward people for 'good behavior', which turns out to be way more effective than punishing them for not separating their waste. We're also making recycling easy and convenient. Before we started cooperating with the government, we collected the waste ourselves. We put a lot of effort in activating the local community — for instance by spreading posters in schools, sports clubs and community centers. What I like is that we're really making a social impact. Claiming your WASTED coins at a local business will make you more likely to spend your money in your own neighborhood. Additionally, Amsterdam-Noord happens to be a low-income area. The WASTED coins give people access to cultural activities that they couldn't affort otherwise. That's an amazing side effect!"
What does your partnership with the City of Amsterdam look like?
"The municipality supports us both financially and practically. At the very beginning they sent their trucks to collect the trash bags when it became too much for our cargo bikes. Then they installed more containers so people were able to bring away their WASTED bags by themselves. The city also supported us in switching from real coins to a digital system. Thanks to them we've developed the digital QR-system, which will enable us to implement WASTED all over Amsterdam."
What are your ambitions for the future?
We're currently developing a system that rewards urbanites for using less waste in the first place. For instance, reducing plastic consumption will be a huge problem to solve in the coming years as it's still the least recycled material and resulting in tremendous enviromental problems across the world. The main issues to tackle are the various types of plastic, of which some are toxic, and there's a lot to improve in the technology of processing plastic waste. All in all, buying, using and throwing away less waste in general is still the most sustainable option, and that's what keeps us moving."
The EU Green Week 2018 will explore ways in which the European Union is helping cities to become better places to live and work. In a special article series, Pop-Up City will highlight some of the most inspiring green developments from across the continent. Join the #EUGreenWeek conversation on Facebook, Twitter and Instagram!