As the demand for space in cities increases, social organizations struggle to find locations for their activities. Public institutions in Barcelona are looking to transform the empty rooftops of public buildings into community farms. Ferran Urgell, who works for the Municipal Institute for People with Disabilities, tells us more about the project.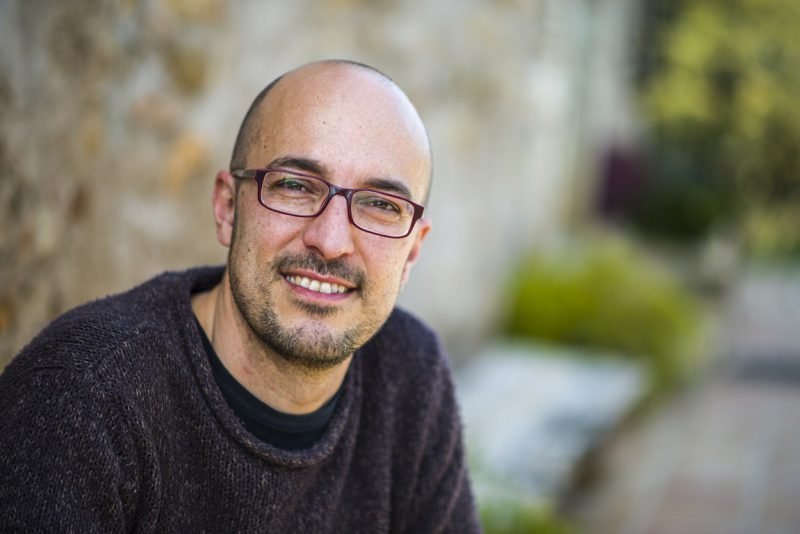 The Rooftop Gardens project provides social space to people with disabilities in Barcelona. How are you involved?
"My job is to make public space and buildings in Barcelona, such as museums, theaters and schools, accessible for people with special needs. We want to ensure that they can participate in all public activities in the city. In Barcelona we are talking about 8-10% of the population that are living with disabilities — physical and mental disabilities, including blind and deaf, but also people with mental disorders, intellectual disabilities or learning difficulties. That's roughly 100,000 people."
Why is there a need to make use of the rooftops?
"The population of Barcelona keeps growing and the city is getting denser. Situated between the mountains and the sea, there's hardly any space for further urban expansion. We're already short on space for green areas, parks and gardens. But to be within reach for people with disabilitites, we need to be in central locations. Barcelona's flat rooftops are the solution. Needless to say, they need to be accessible with an elevator.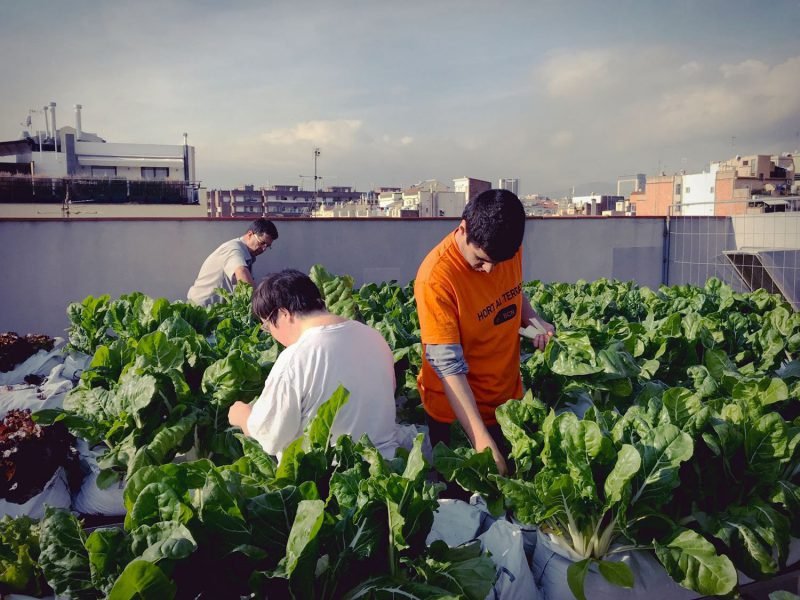 What positive experiences do people get from working in the garden?
"They learn how to maintain the crops, what's in season, when to water the plants and how to protect them from bugs. But it's more than that — people with mental disorders learn how to work in a team and divide tasks, how to manage joy and frustration. So far it's been a great experience working with them and they do a really good job!"
What happens with the produce? Could this become a profitable business?
"As a public institution, our aim is not to make profit, but to put people first. Of course, we would be happy to provide jobs for them as many have difficulties finding work. However, unfortunately, the law doesn't allow us to sell food that was grown in the city. We should definitely change that and bring food production back to the consumers. Last year, we harvested half a ton of tomatoes! Our people are taking such good care of the plants that we are producing more than we can eat ourselves. No food should go to waste, so we donate the produce to local organizations that offer daily lunches for people in need."
Why is it important to bring people together in this way?
"The majority of the population never gets in touch with the people who have special needs. We want to create mutual learning experiences on the rooftop farms. For instance, we're collaborating with a school with high drop-out rates. The rooftop farmers explain to students how to grow veggies. This creates mutual understanding and respect. Prejudices towards people with disabilities still remain in our society, but we can clear this up starting from a young age. I believe that changing our attitude towards people with special needs is the final step towards social inclusion."
What does the future hold for the Rooftop Gardens?
"We receive a lot of positive feedback from both media and people, who want to work with us and provide space for more rooftop gardens in Barcelona. We're currently planning to open a second farm. Until now we're limited to public buildings, but we hope to inspire others to create their own green rooftop. As more and more people will be living in our cities, sharing the space we have with others will become the new challenge. Rooftops could be that space."
The EU Green Week 2018 will explore ways in which the European Union is helping cities to become better places to live and work. In a special article series, Pop-Up City will highlight some of the most inspiring green developments from across the continent. Join the #EUGreenWeek conversation on Facebook, Twitter and Instagram!