We launched a creative campaign for Rotterdam's Police Department to stamp out store and street robberies.
No More Robberies
Rotterdam's Delfshaven district faced high numbers of store and street robberies — especially in the darker months between September and January. The Rotterdam Police Department approached us to create a street campaign that raises awareness among citizens and makes crime-solving a collective effort. The ultimate goal was a 100% decrease in robberies in the area.
Powerful Iconic Language
We chose a simple, straightforward and eye-catching visual language to communicate the campaign. By placing thousands of mysterious eyes across the area, we communicated that everyone is looking out for one other. In one night, together with a team of seventy citizens, entrepreneurs and police officers, we distributed thousands of eyes on sidewalks, street furniture and even trams. The icing on the cake — by installing enormous eyes of one hundred square metres each on two iconic office towers in the area, we created an Instagrammable landmark that could be seen from afar.
The goal and organisers of the campaign weren't revealed in the first week, which resulted in widespread speculations on the street and in the media. This created the perfect momentum for the Police Department to unveil its message. Along with the urban interventions, we designed a newspaper that was distributed in Rotterdam. Furthermore, we rolled out a highly successful social media campaign to help generate attention for 10,000 Eyes and its goals.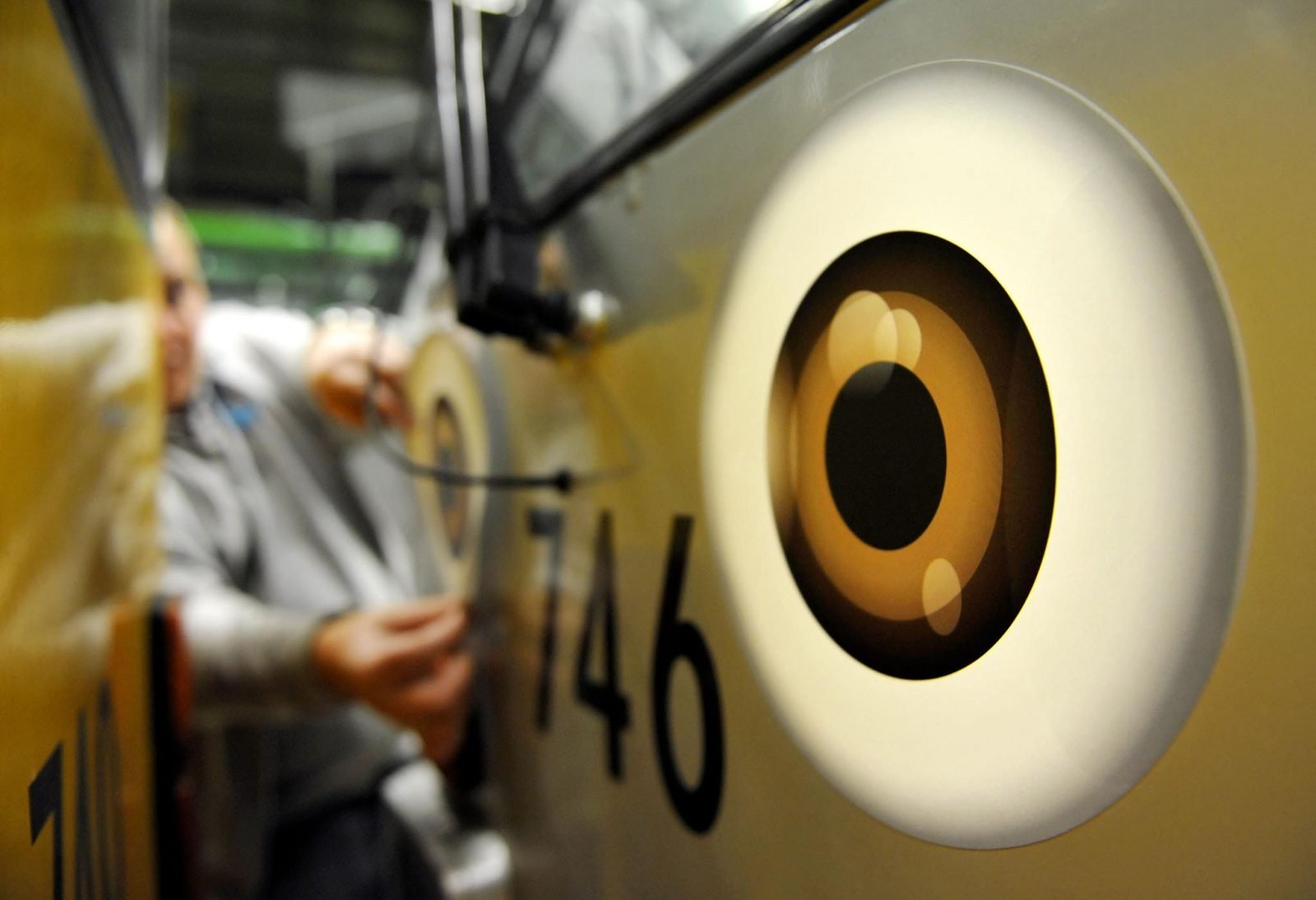 Results
The campaign turned out to be a success. The number of robberies in the September—December period dropped to zero. 10,000 Eyes was featured in many regional and national media outlets and almost everybody in Rotterdam heard about the campaign. The 10,000 Eyes approach became a blueprint for other social campaigns in the city. In 2012, the campaign was nominated for the Don Berghuijs Award, a prize for the most innovative public safety campaign in the Netherlands.