Welcome to Winona: Squarespace Celebrates Small Town in Superbowl Ad
Webhosting company Squarespace pays tribute to the birthplace and namesake town of actress Winona Ryder with a beautiful multimedia campaign.
Every year, brands invest big sums to bring their message to an audience of 102 million people watching the Superbowl final, even though the clips are no longer than 30 seconds. Squarespace created a TV campaign partnering up with Winona Ryder, who also stars in the Netflix production Stranger Things.
The actress was born in and named after Winona, Minnesota, a small town situated on the Mississippi river about a 2-hour drive from Minneapolis. In the extended version of the 3-minute video clip, Winona Ryder goes back to her roots and visits this town where she spent her early childhood.
Framed as a journey of self-discovery, Winona wanders through her hometown searching for the "true" Winona whilst capturing people and places with her camera. She then ponders about her impressions in a typical, local diner. Together with the waitress, who is one of the charming locals Winona encounters in the video, Ryder documents her experience on a website using the Squarespace services.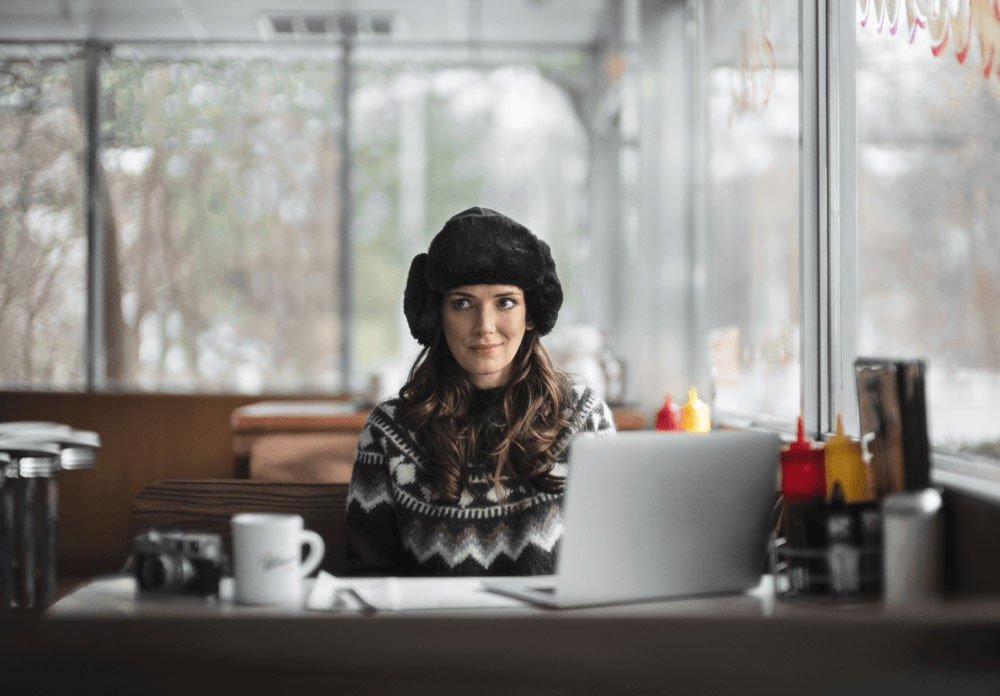 The company Squarespace became successful by making the setup and design of an online presence convenient and easy. Even though the advertisement focusses on a creative individual who wants to publish her "passion project", this service is especially relevant for small businesses such as those in rural communities like Winona, Minnesota.
Welcome to Winona is "a love letter to American small towns" which are home to about 46 million citizens in the United States. By "shining a spotlight on communities that are sometimes overlooked", Squarespace gives attention to the 97% of the country's landmass which is considered as rural, but which might bear undiscovered opportunities for a future generation to be explored.