Vertical Street Farms Provide Fresh Food for New York Neighbourhoods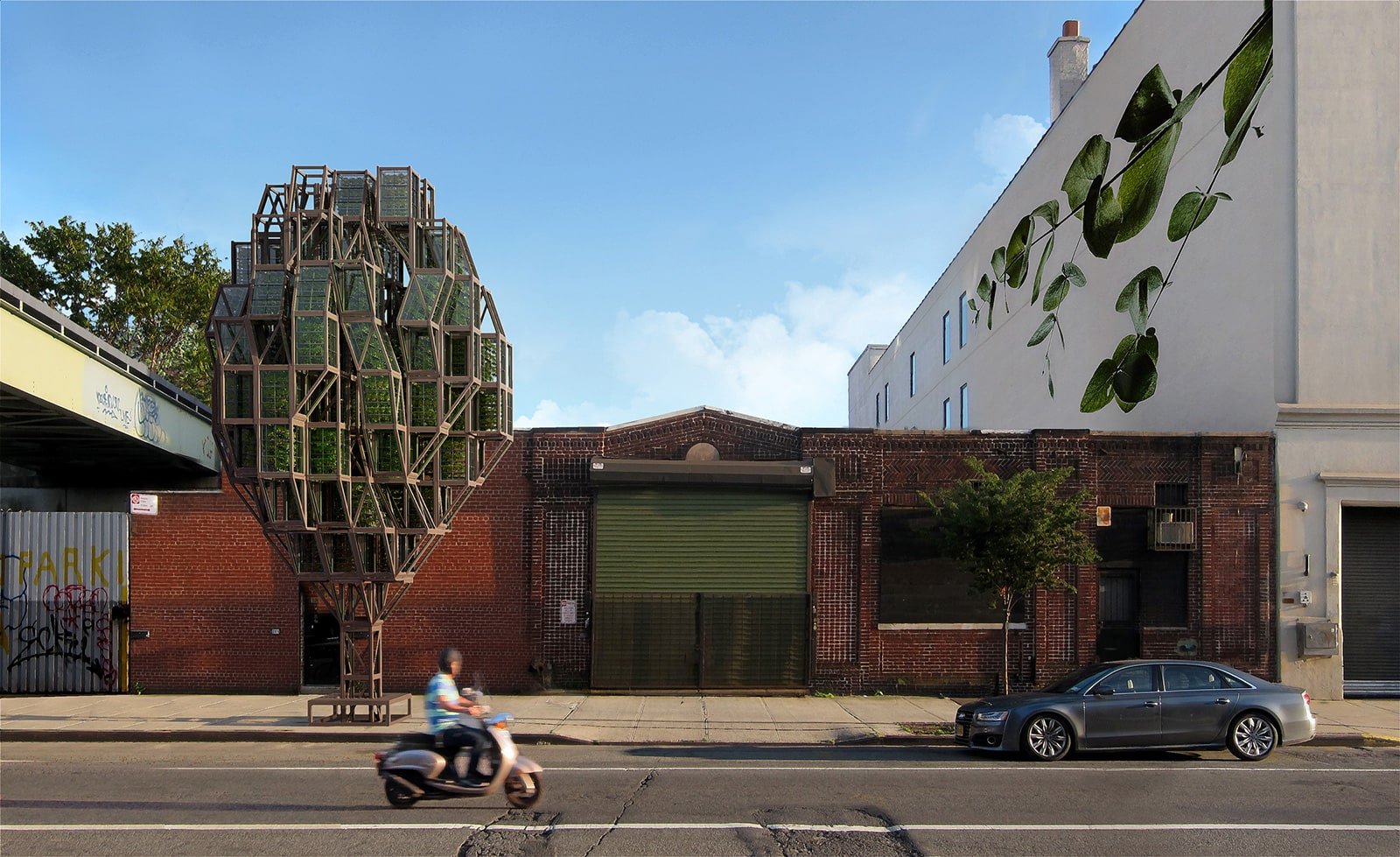 Innovation studio Framlab created Glasir, a community-based, modular system for urban farming that seeks to combat food insecurity in cities.
Framlab ("fram" in Norwegian means "forward") sums up its mission simply — moving things forward. Still, the studio bases its visions on the knowledge gained both from the past and nature. Therefore, it acknowledges the role of agriculture in the formation of civilisations, while highlighting that its today form is far from its ancient predecessor. It also decided to focus on trees, that have a crucial historical, cultural and economic significance in societies, and their adaptive behaviours, such as modularity.
Glasir seeks then to utilise such adaptable processes as a dynamic framework for high-yield, vertical farming. The system consists of ten modules (five growth modules, three production modules and two access modules), all of which can connect to each other through standardised interfaces, enabling assemblage of an endless number of configurations. AI, the brain of the system, allows the tree to optimise its growth and distribution of production modules within both the tree structure and among neighbouring trees.
The structure can be put anywhere in the city, provided there is a 'regular' tree already planted there. Also, thanks to the elevation and distribution of production modules (that can also be shared among the 'farmers'), the system enables local production of vegetables and greens, while engaging with the urbanscape.
Glasir (meaning gleaming) was a majestic tree in Norse mythology, which beyond its aesthetic qualities was said to have powerful abilities. Framlab adopted the name for its project that "incorporates a series of technologies tailored to establish a symbiotic relationship with nature and its communities." By combining modularity with a growth system, Glasir offers self-regulating, vertical farming structures that provide neighbourhoods with affordable local produce year-round.