This Vending Machine Dispenses Artworks Instead Of Cigarettes
Pakje Kunst re-uses old cigarette vending machines to dispense artworks of local creatives.
Instead of cigarettes, the packs inside these old vending machines contain unique pieces of art and some information about the creator. For just €4, the buyer supports the local art scene in their neighborhood or city. According to the initiator, German artist Ro-Nalt Schrauwen, Pakje Kunst aims to create better connections between the public and artists in a fun way.
Schrauwen says to be inspired by Kunstautomat, a successful concept that operates similar types of art vending machines in big cities across Germany. He took the idea to the Netherlands and began installing the machines in book stores, theaters and museums. You can currently find 19 of them, with 3 more on the way.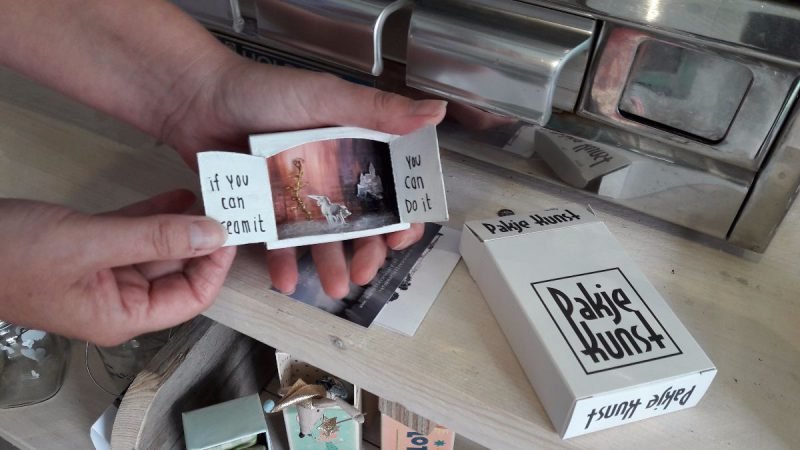 Various artists and designers in cities around the world are rethinking the role of vending machines. Recently we reported digital kiosks across Ethiopia that deliver pirated movies onto your USB drive. In France and Canada, vending machines in public places dispense random second-hand books, and short stories from young and aspiring writers.