Small Urban Hacks To Restore The Forgotten City
The designers of No Studio from Wrocław, Poland, are creating a series of micro-installations to breathe new life into neglected public spaces.
Founded by Magda Szwajcowska and Michal Majewski, No Studio's portfolio contains works that range from temporary architecture to small-scale architecture to product design. Their motto is to solve problems as opposed to creating monuments.
"With minimalistic design and with micro financial resources we bring to the revitalization of holes in the urban net. Thinking about the whole city, based on needs analysis and exploration of rifts in urban planning we prepared for Wrocław a series of microinstallations that we are gradually realizing."
By adding clever, small-scale and minimalist designs ("almost no design" according No Studio) to neglected public spaces, the designers want to bring value, quality and new functionality to these locations. One of the urban hacks involves a series of basic, colorful sunbeds on an abandoned embankment stairway along the river Oder. The beds invite people to use the space, sit down, sunbathe, and enjoy the view.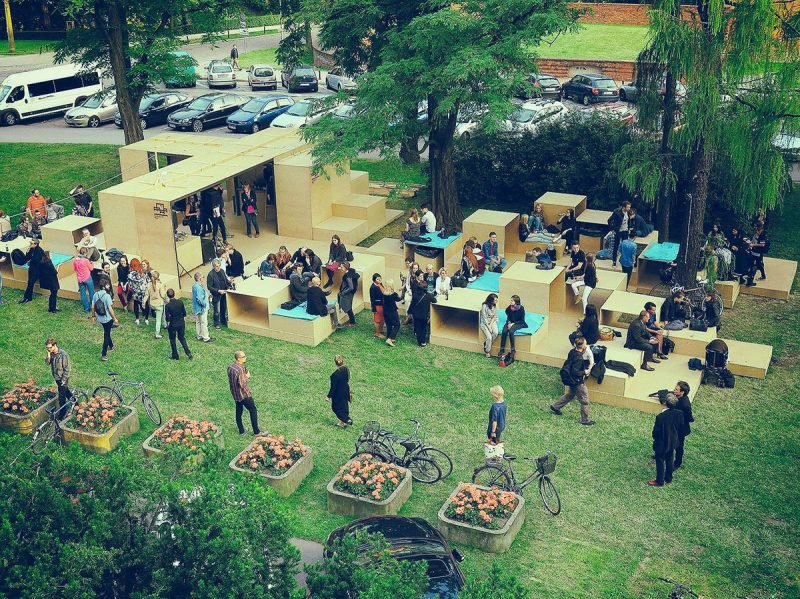 Another installation consists of a multi-functional space in a park, where the user is able to determine the function of particular elements. The 'pavilion' was used by a wide variety of users — from shelter for the homeless to a playground. It also offered place for debates, exhibitions, screenings, concerts, and so on.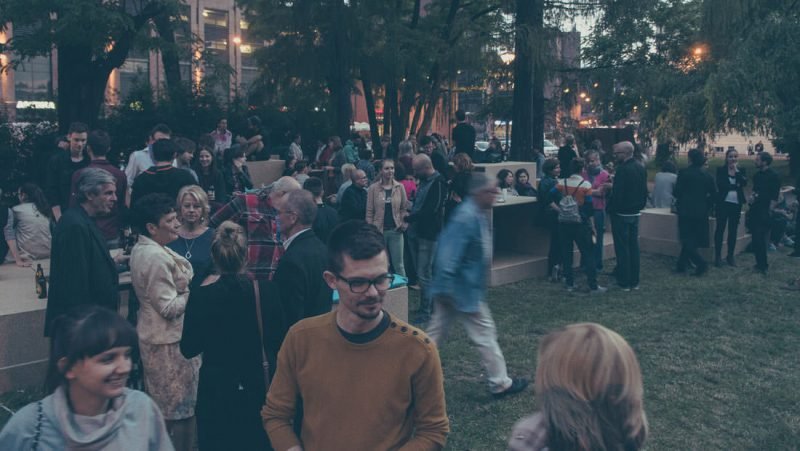 The interventions took place during the Lower-Silesian Festival of Architecture in Wrocław (DoFA) in collaboration with the city's Museum of Architecture, presenting the latest developments in contemporary architecture.