Scotland's Regions Brand Themselves With Their Very Own Flags
Regional flags in Scotland are flying as communities look to commemorate their region's history and culture with their very own way of placemaking. 
Across Scotland, new flags are being hoisted up the flagpole as local communities look beyond the Scottish saltire to their own regional flags. From Shetland to the Isle of Tiree, the most westerly island in the Inner Hebrides, 11 local flags have been registered across Scotland with a further 4 in process of registration.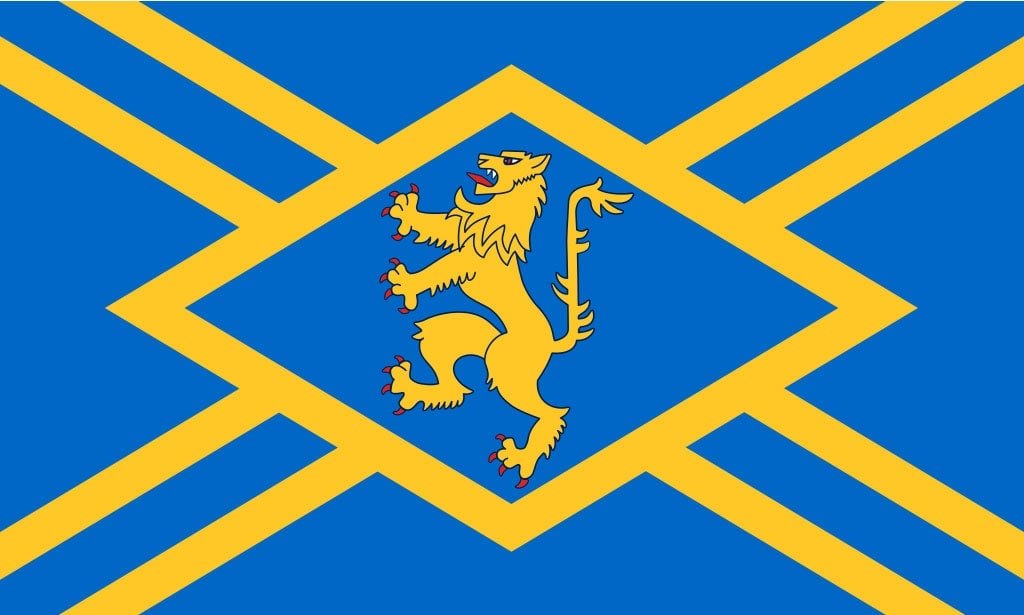 Shetland registered their flag in 1969, the 500th anniversary of Shetland's release from Norway and return to Scotland. The flag features the iconic Nordic cross in the Scottish saltire's blue and white colours to combine Shetland's nations and shared past with Norway and Scotland. A similar Nordic cross appears on South Uist's flag and Caithness' recognising the part Vikings play in their history.
The Isle of Tiree registered their flag in 2018 featuring a 'sun of barley' illustrating the corn farming tradition on the island known as the 'Land of Barley'. This graphic branding of places and communities harks back to historical coats of arms and even traditions of tartans in Scotland. It is an act of place branding that simultaneously offers the community a way to celebrate a shared past and shared identity.