plazaPOPS Converts Unused Parking Into Lively Public Space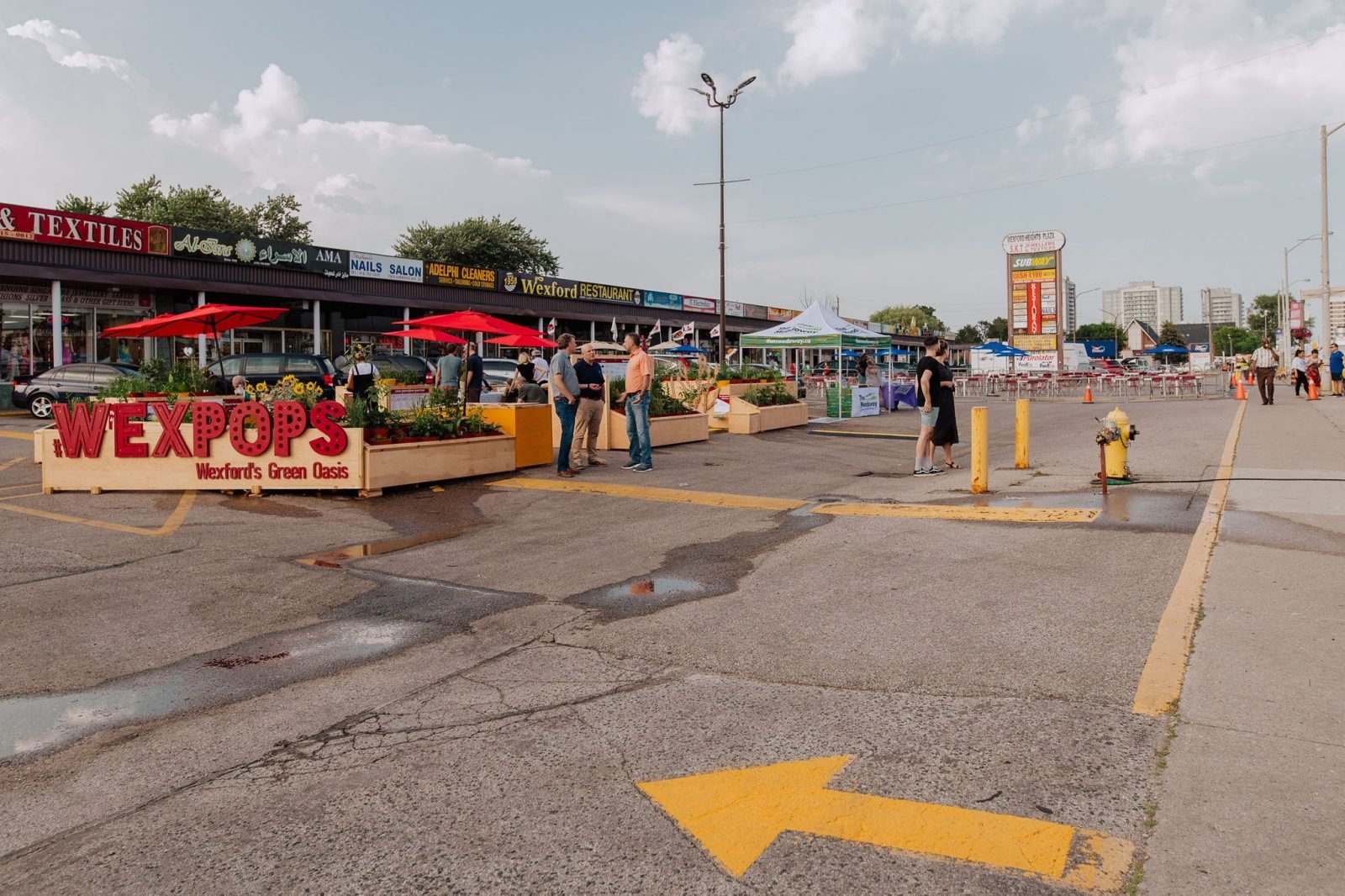 North American cities are hard places to be a pedestrian due to car-based streetscapes. Toronto's plazaPOPS project turns unused asphalt oceans around strip malls into community gathering places.
Parking minimums or obligatory parking spaces for developments are part of the reason why North American cities and towns struggle to maintain vibrant atmospheres. Daniel Rotsztain, a former Pop-Up City team member developed the idea of regenerating strip malls in his Master's thesis, under the guidance of Brendan Stewart, professor of Landscape Architecture at the University of Guelph. The first plazaPOPS popped up in the Toronto neighbourhood of Wexford Heights as a pilot project to demonstrate the benefits of community-based design process.
The innovative part of plazaPOPS is that it recognises privately-owned strip mall parking lots as an essential part of the public realm. This low cost, high impact project demonstrates how public spaces such as parking lots can be greatly improved to serve as community gathering spots, and contribute positively to local businesses. A guide for Toronto on how to enhance its parking lots can be found here.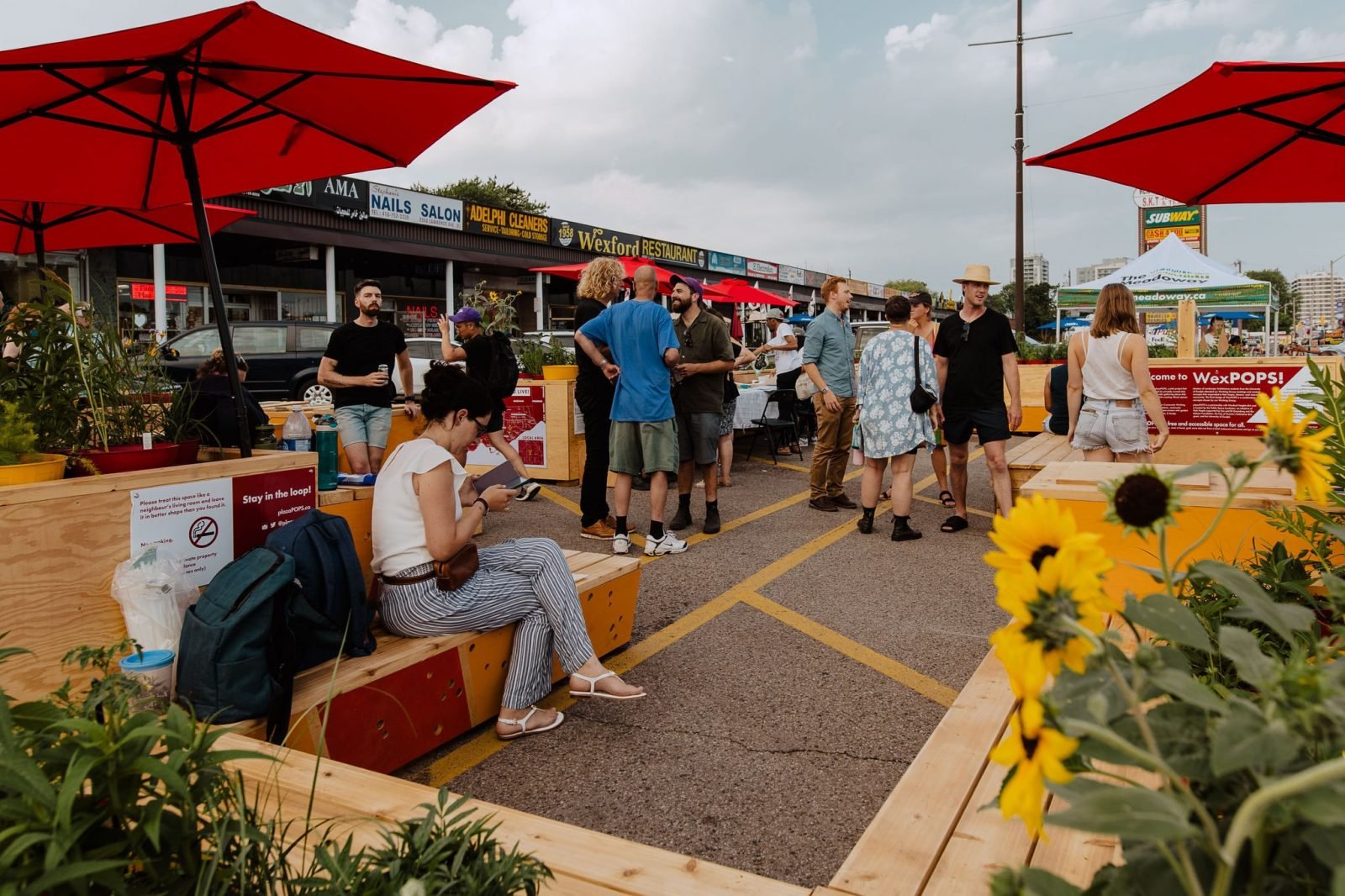 The planning and making of public spaces need to consider their users through community-based processes like plazaPOPS. Doing so will serve to enhance a city's streetscape and create stronger local identities in large urban areas such as Toronto.