New Housing Project Brings Vancouver's Native Community Back Home
A new housing development project in Vancouver aims to offer 6,000 new homes on First Nation reserve land in conjunction with Squamish Nation members bringing the native community back home.
Under the Burrard Street Bridge in Vancouver, one of Canada's smallest First Nation reserves offers a new opportunity for Squamish Nation members to reclaim their land and make it into a development they need and shape.
The Squamish Nation was displaced from this land over 100 years ago and although the Squamish Nation members successfully fought to make the land a First Nation reserve, the future of this 11.7-acre area seemed unclear. That is until Sen̓áḵw Lands was proposed. This development aims to create a district, named Sen̓áḵw after the displaced village, led by the indigenous community that will offer 6,000 homes in 11 towers. The towers, which will stand up to 56 storeys tall, offering rental housing, commercial units and between 150-200 units at below-market prices to First Nation members to bring the Squamish Nation back to their land.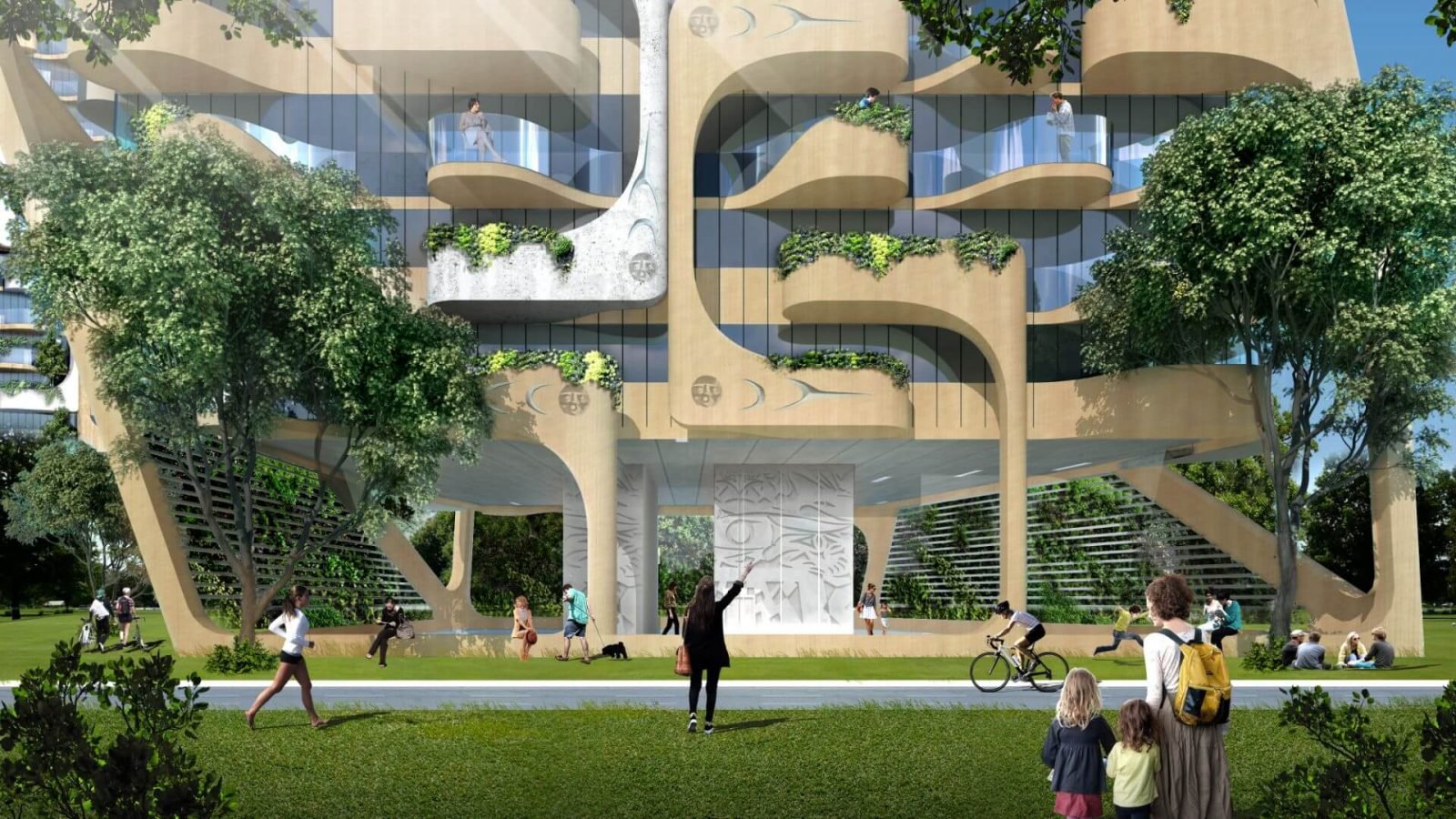 The five-phase development has been designed by Revery Architecture in conjunction with the Squamish Nation whose voting members voted 87% in favour of the construction and 81% in favour of the partnership with the developer. This marks an overwhelming desire of the First Nation members to reclaim urban areas opposing the persisting assumption that indigeneity and urbanity are not compatible. Instead, the development offers a new locality to the global city of Vancouver acknowledging the history of this area and the opportunities it can offer First Nations members and the rest of the city alike.
Sen̓áḵw Lands offers what seems to be the largest indigenisation of urban Vancouver with Squamish designs proposed on the buildings' façades. The district will offer a new neighbourhood designed with the Squamish community and offering a new authenticity to the city.