Let's Golf! Transforms the City Into a Minigolf Park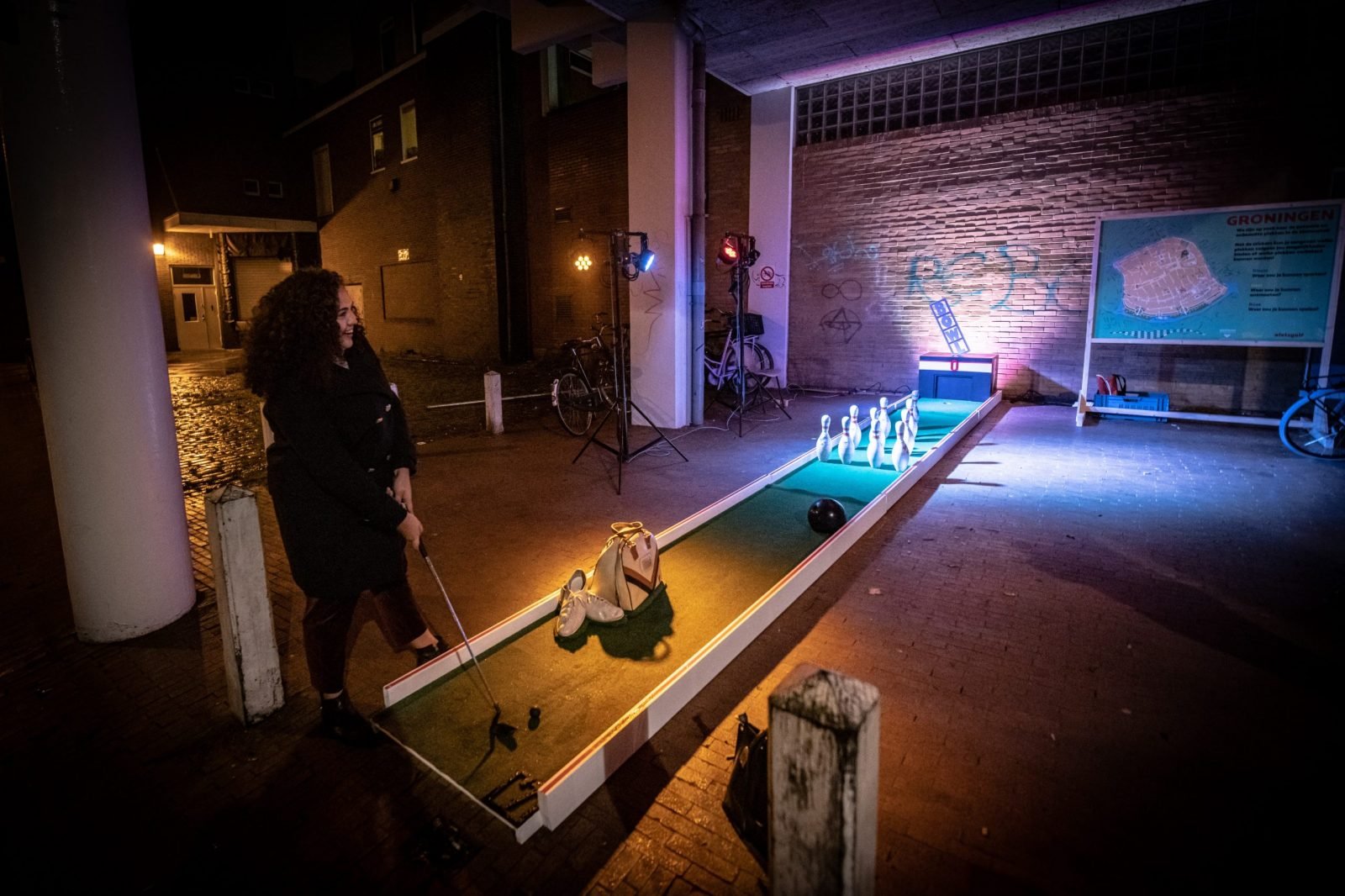 Minigolf is that kind of good, old family game that you stumble upon at campsites and sleepy towns. Bureau Buitendienst, office for spatial interventions, saw the golden opportunity in this game to create inclusive and fun public spaces.
The growing number of visitors and citizens in the city centers puts pressure on their public space. As streets and squares are getting overcrowded, the need for places to play and meet is growing. Bureau Buitendienst addressed this issue by providing an inclusive and surprising activity in the underused squares and alleyways throughout the city center of Groningen, the Netherlands.
Several mini golf courses were installed to highlight the potential of these places and to open the discussion on its current and future use. For three days, these spaces were turned into playful places and were crowded with families and youngsters. With the help of artist Caroline van de Meent, who designed the mini golf courts, so a normally goofy-kind game was turned into an urban adventure for everyone.
The tour leads participants across five locations in Groningen's center, all of which are yet underused, but with great potential. On all spots people were asked to write down how they imagine the future uses of the specific locations. This fun and inclusive activity provided a way of opening the conversation with citizens and triggered their imagination to look at the city in another way.