Helsinki's Oodi Central Library Is a Hybrid Urban Living Space
Oodi Central Library revamped the traditional city library to create a hybrid community hub in Helsinki that offers residents a "living meeting place" — including music studios, a maker space, and even a sauna.
With the range of resources and specialist equipment on offer at Oodi Central Library, Helsinki residents can learn to sew or access a 3D printer at your local library. Opened in 2018, it offers more than your typical library creating a community meeting place with regular events and workshops, music rehearsal and performance spaces, play areas, a cinema, and even a sauna.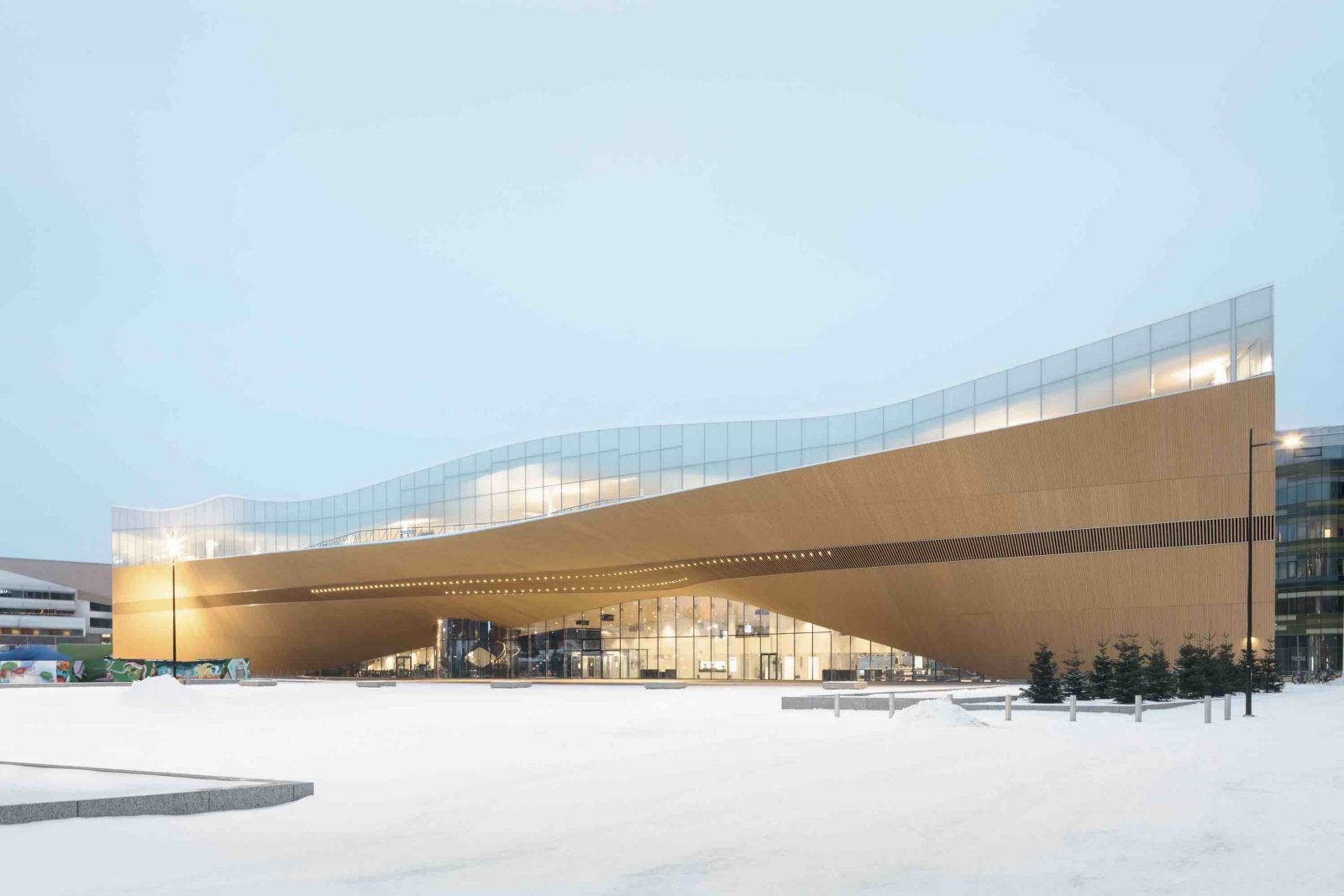 Each storey is designed to create a unique atmosphere. The first floor offers an open-plan hall, event spaces, and a cinema. The second floor is home to designated work areas including photography, music and recording studios, games rooms, and meeting rooms. Finally, the third floor brings relaxation and play together with a vast book collection, reading areas and a children's play area.
Furthermore, specially designed robots take care of transporting books in the library, leaving staff free to help visitors. For example, with the public services Brygga, Helsinki-info and EU@Oodi. Helsinki-info offers digital services, information and advice from the City of Helsinki while Brygga shows the City's Urban Environment Division current developments in the community. EU@Oodi is a multimedia station that aims to communicate the Europa Experience and the EU's work in the wider EU community.
The library reinvents what is expected of libraries by offering a vibrant and inclusive space that opens up endless new opportunities for its users. From the citizen's advice services to access to new hobbies, Oodi is both a cultural hub and a practical space where locals can find accessible resources. It combines the space of the library with a socialising space, event space and leisure centre where Helsinkians can learn and explore in a public space.