Everywhere Inc. Wants to Become the IKEA for Homes
Startup Everywhere Inc. has introduced Ayfraym, a "cabin-in-a-box" concept that enables you to build your very own home for less than $2,000.
Everywhere Inc. was formerly a company that sold designer trailer homes, but quickly dropped their initial business because they saw that people were more inclined to buy a package that tells them how to build a permanent home, rather than investing large sums of money in trailer homes. They inspired themselves from the popular A-frame cabins from the mid-50s and mid-60s. CEO and co-founder Brand Winnie has a particular fondness for cabins, as he used to go to his grandfather's self-made cabin as a child, where he made many memories.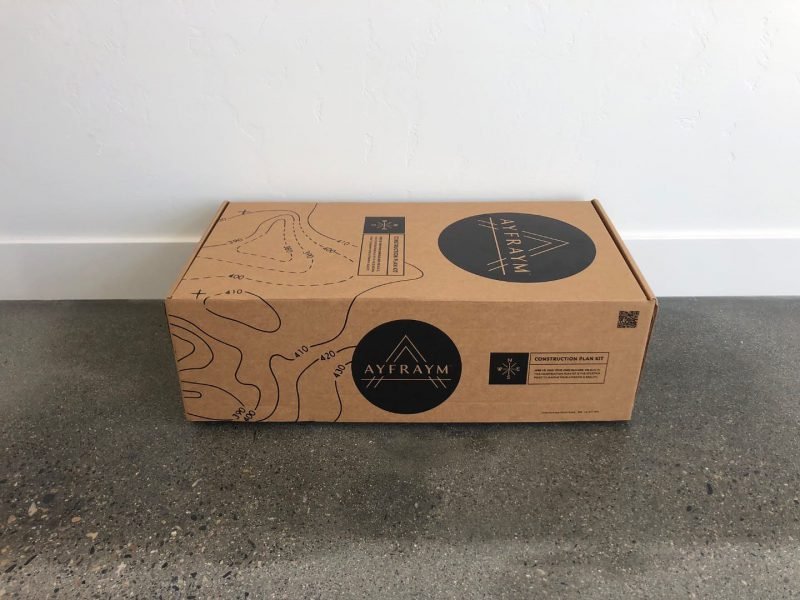 The package they offer gives a head start in constructing the cabin, and includes: the blueprint, material specifications, reading materials about the house, discount codes, a doorknob, a hammer and a hat with the company logo. This concept reduces the cost of construction considerably, and only comes to $1,950 compared to the tens of thousands of dollars that could be spent on hiring an architect to plan the construction.
For just under $2K, you can skip that altogether and start the construction process. The total price of the home altogether would come up between $255,000 and $277,000. Owners can then choose whether to delegate the construction to Everywhere Inc., another company, or handle it themselves — each having its own advantages and disadvantages.
The 'cabin-in-a-box' concept gives more autonomy to those who are in the planning stages of their own A-frame cabin, reduces significantly the fares of construction planning and is a great way to be more directly involved in the project. It can also have the potential to be an activity to do alongside family and friends — a great way to spend time together.