Co-Working for Material Designers in Bangkok
Why should co-working spaces be limited to laptop professionals only? The Thai supplier of building materials Boonthavorn recently opened a co-working venue specifically targeted at material designers.
Stacked on multiple floors, the majority of the open space is furnished with a modular shelving system, that stores Boonthavorn's big selection of building materials. The modular units operate as space dividers for the co-working areas, where also smaller private meeting rooms can be booked for presentations and meetings.
The co-working space was developed specifically for young designers, working on a freelance basis, who may have no access to a material library that would usually be provided by a design studio. Not only does it take years to collect and obtain a decent selection of samples, but also storing such a collection can be rather problematic when working on your own. Boonthavorn's space is solving all of those issues for Bangkok's freelancers consequently enabling them to create even better work.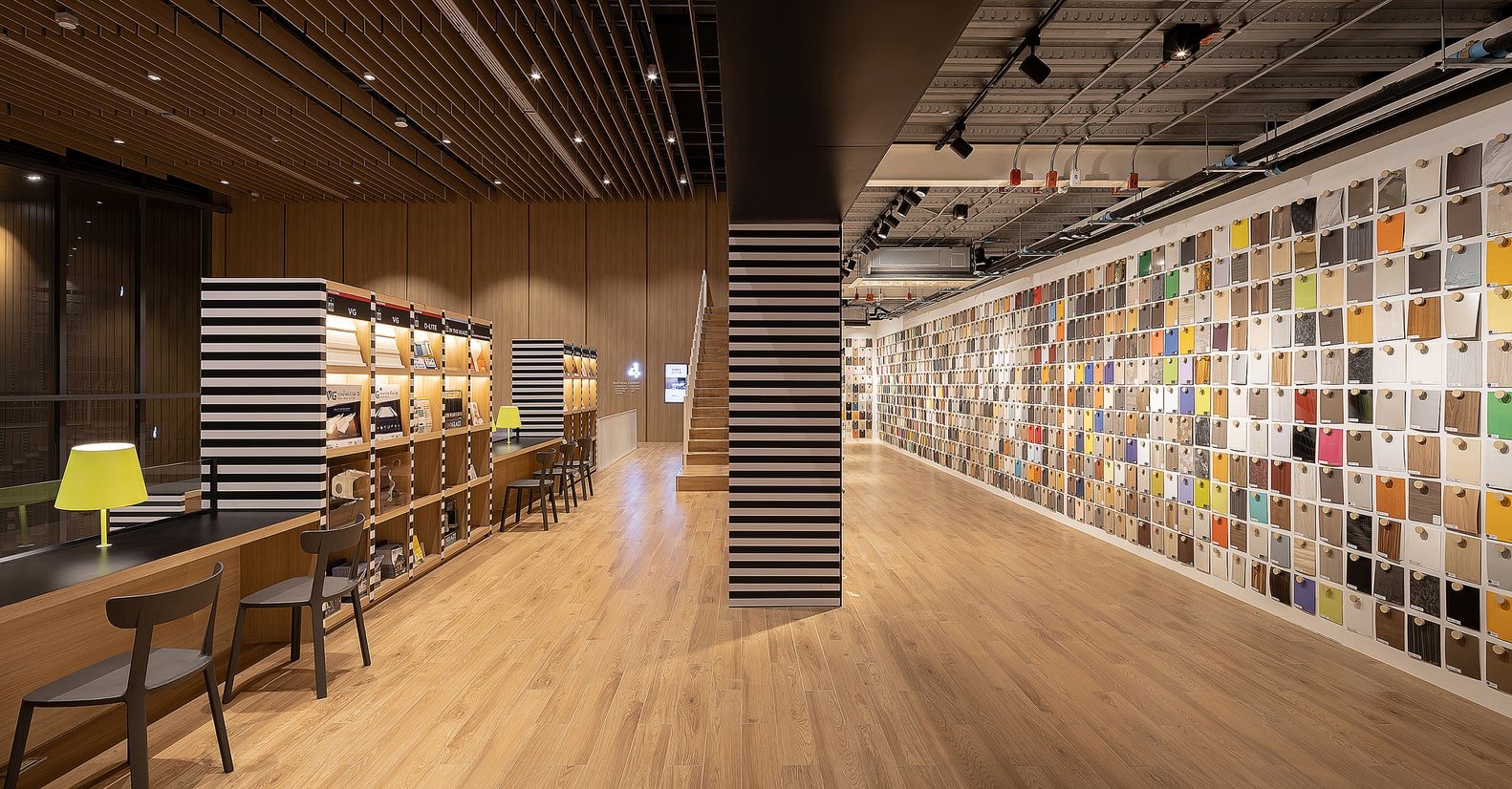 As the numbers of self-employed creatives worldwide are rising, Boonthavorn's decision to expand nationwide, tapping into the customer base of freelance designers, is undoubtedly a smart move. Whilst being able to present their big selection of products and building to a loyal client base, Boonthavorn also wants to promote avoiding unsustainable imports from overseas in favour of the affordable materials made in Thailand.
The co-working boom leads to new workspaces targeted at specific professional sectors. Boonthavorn's venue is hinting towards a co-working future where freelance professionals from specific sectors join together to take advantage of sharing appliances needed for their unique workflow. The Bangkok-based brand Boonthavorn is giving an inspiring example of how a private company can support the next generation of the creative workforce.