City Lust: A Personal Journey Through Globalized Economy
The book City Lust by artist and photographer Charlie Koolhaas is a timely dialogue between words and images about a crucial moment in our recent history: the apotheosis of globalisation and its current unravelling.
City Lust is a deeply personal and intimate history of London, Guangzhou, Lagos, Dubai and Houston, told through Koolhaas's own story of existence within and between these spaces. In a collaboration between text and photograph, Koolhaas seamlessly depicts an eye-level account of these cities going through the motions of globalisation. Koolhaus sets the scene, informing the reader through her writing, then leads them on a photographic journey, providing visual evidence for her observations. The reader remains a travel companion of Koolhaas throughout this journey, finding themselves excited and eagerly anticipating the pictures that follow. This book is a treat for both lovers of urban street photography, and cultural critics wanting a more rich and visual account of globalisation, alike.
Koolhaas shows how distinctly place-based things, such as an accent or cuisine, are copied-and-pasted from from their native areas to global metropoles. She provides the example of a Chinese man she met in Guangzhou who spoke English with an American accent which he had picked up in Japan.
Koolhaas seamlessly uses photographic illustrations to make her point. She uses the example of a mundane consumer product, that ties in humorously with the title of the book, to demonstrate the multitude of connections which exist between far-off places. The City Lust perfume. This is a perfume that has been made in China, that mimics the design of the American Sex in the City perfume, intended to emulate a sense of urbanite hedonism. It is being sold in a discount store in Dubai to a global clientele — perhaps a Ghanian or Ukrainian tourist, or a migrant worker — who might be tempted to buy into the "western values" that the perfume embodies.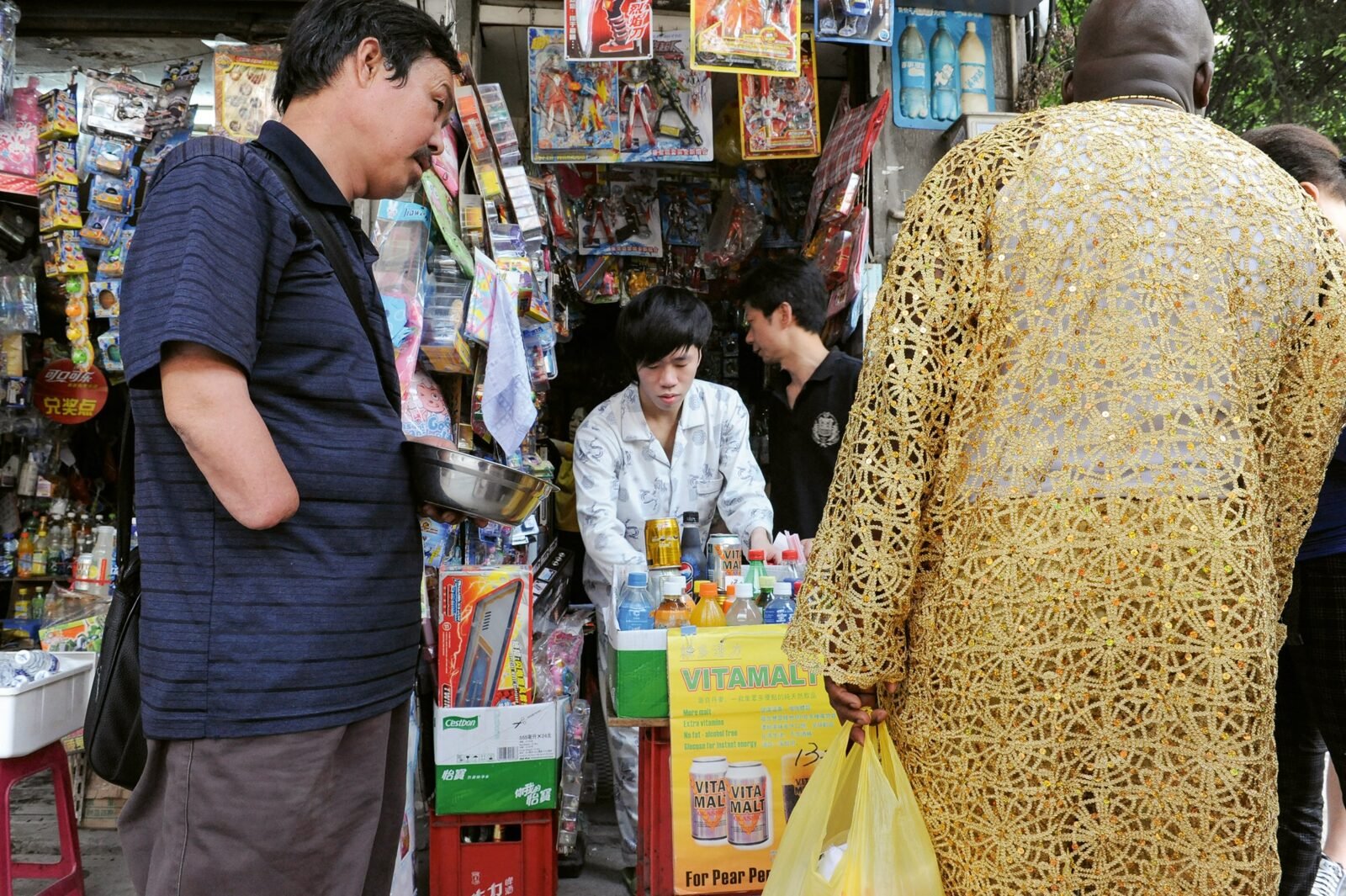 Globalisation is often depicted as a homogenising force. Koolhaas agrees, in part, and describes the "most tangible and most bemoaned outcome" of global culture as "a superficial layer of predictability in the form of omnipresent, (mostly) Western brands everywhere we go." This predictability can provide comfort and perhaps common ground. Koolhaas reveals, "I have felt hugely, shamefully relieved to see a 7-Eleven, a Starbucks, or a KFC. When I was living in China, my visits to IKEA just to eat their hot dogs provided the familiar taste of America via a Chinese franchise of a European brand."
But what is erased to make way for these global brands? Koolhaas also brings our attention to the forgotten spaces of the past: a Rasta nightclub in London with a rather lax policy towards soft drug taking, or cottage industries in Guangzhou, which have been pushed aside to make space for towering high-rises and the new industries of global commerce.
On the other hand, throughout the book, Koolhaas highlights a distinct uniqueness which each city has maintained or even newly-accumulated, despite the supposedly homogenising force of globalisation. Global cultural and economic flows interact with the distinct pasts and presents of these cities to produce new localised global specificities. Each city, therefore, hosts a "unique cultural cross-section of the world."
Multicultural metropolises are often described as cultural melting pots, yet Koolhaas demonstrates that sometimes these places represent more of an all-you-can-eat buffet, where cultural flavours do not always complement or mix together well; yet still exist alongside each other. Rather than explicit attempts of cultural mixing, Koolhaas observes a utilitarian co-existence which is conversely based on a degree of separateness, that is freed from the complicated emotions of acceptance and cultural assimilation that European countries tend to strive towards. Koolhaas notes that this "simply demands the ability to ignore each other so that people with wildly disparate cultures and beliefs can live together in relative peace," as long as there is the promise of global capital flowing into these places.
City Lust: A Personal Journey Through Globalized Economy
Author: Charlie Koolhaas
Publisher: Scheidegger and Spiess
Language: English
Hardcover, 412 pages, 8×1.1×11.75 inches
ISBN-10: 3858818046
ISBN-13: 978-3858818041