Berlin's Mothership of Co-Working St. Oberholz Opens Rural Satellite
With urban life getting more distracting, St. Oberholz has opened an escape space for urban freelancers to get their work done in the middle of a nature park outside of Berlin.
The famous St. Oberholz in the center of Berlin, open since 2005, is said to be the first official co-working space in the German capital. After opening a second base around the corner, St. Oberholz is now reaching out to the periphery of Berlin. The new space was opened in July in a refurbished art nouveau villa surrounded by forests and a wild creek, approximately 40 kilometers away from the center of Berlin.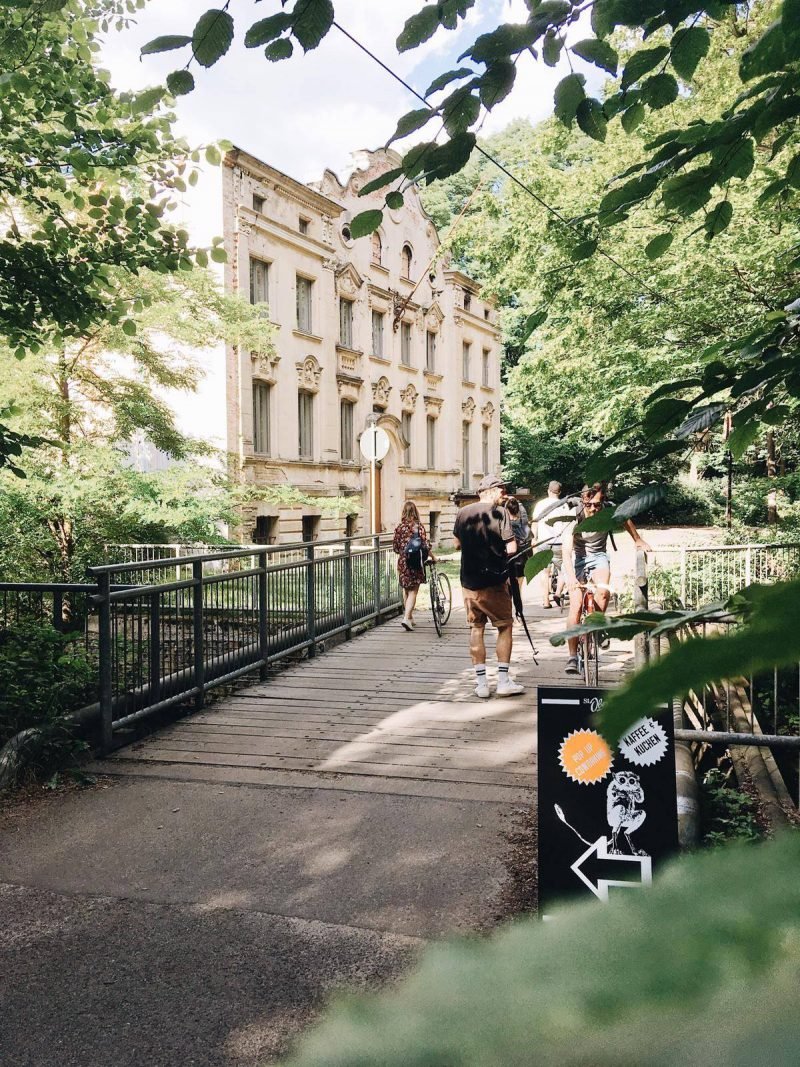 "Co-working is way more relevant for rural communities, but more difficult from an economic perspective," said Tobias Kremkau, of St. Oberholz, to a German newspaper. Large companies are now sending their employees to offsite events and work retreats to the countryside villa, but St. Oberholz also wanted to offer accessibility for Berlin's many freelancers. Every weekend, there is a shuttle service going from the central St. Oberholz to the rural retreat, transport price includes a co-working day-pass.
Dating back to 1907, the building was recently entirely reconstructed whilst conserving the original facade. This makes the villa a unique working spot with a big green space in the backyard located in the middle of a nature park. Still, digital nomads can find here everything what they need: a fast Internet connection, flexible desk space and barista coffee with an option for oat milk.
Co-working spaces such as the new rural St. Oberholz make it possible for urbanites to escape the busy city not only for a weekend, but to relocate to the countryside permanently without the need to change their habits. The urban generation is starting to appreciate the more healthy, less stressful lifestyle that small towns and rural villages have to offer.