At The Posh Club, Nobody Is Ever Too Old to Party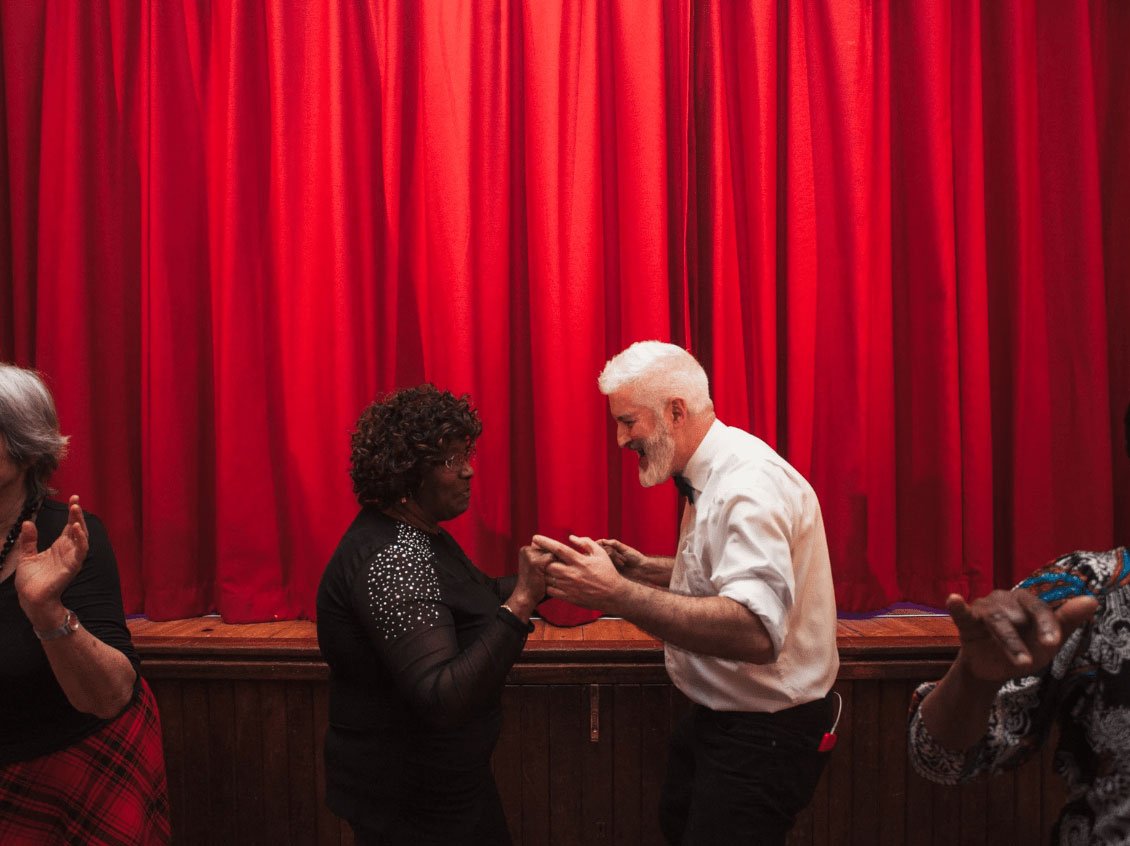 The Posh Club is a daytime "nightclub" for the elderly. It reinvents the idea of a social for retired people by providing a floor for those refusing to say goodbye to their dancing shoes.
The Posh Club is a classy performance and social club for older people held regularly across five locations in London and the South East of England. Each event is styled as a "posh" 1940s afternoon tea with live shows, waiters in black tie, vintage crockery and an in-house pianist. Those glamorous events for about hundred participants a week are held in the heart of the community in magically transformed church halls and other communal spaces.
The whole thing started thanks to two siblings that decided to help their mother, who found herself feeling lonely after moving to a new place. Something that started as a vintage tea party in their front room has now transformed into a whole community aimed at fighting loneliness and isolation so widespread in the UK that the country's appointed a Minister for Loneliness. These are also two very common and serious conditions that the aging group goes through.
The Posh Club does not only help to rebuild a sense of belonging within a community but also breaks the stereotype of the elderly unable to enjoy themselves anymore. Here, champagne, live music, and dancing are the order of the day, who says anyone has to ever stop to party?