3d-Printed Housing for the Developing World
Tech company ICON has built the first 3D-printed home in America in collaboration with developmental non-profit New Story. They are now on their way to provide affordable 3D-printed dwellings in El Salvador.
"Vulcan I", the printer, was designed specifically for 3D home construction in the developing world. It is mobile and ready to operate, even with restricted power and water provision.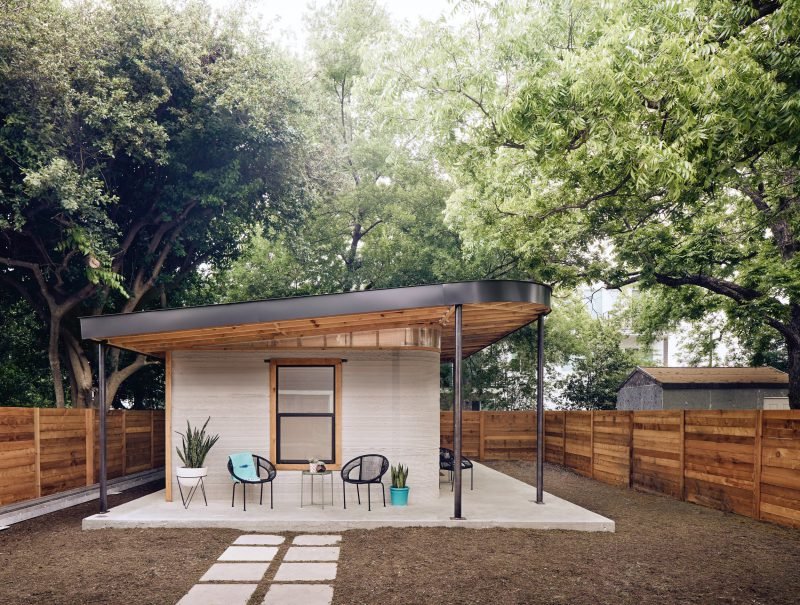 Although the printer will inevitably reduce the number of jobs that New Story currently provides in developing countries, ICON technology will provide unprecedented opportunities for design collaboration and home customization. Such a drastic change could shift the labor demand to more creative or hi-tech jobs. The result could be an overall increased quality of life, as long as new jobs would still be assigned to the locals.
ICON promises that the current version of the printer will be able to provide homes for less than $4,000 in less than 24 hours once safely delivered to the destination country. Except for the transportation from Austin, TX, there is also a need to complete the development of the printer software and provide training for the locals.
For that, it is essential to achieve the threshold funding of $600,000 — a relatively small price tag when considering all the benefits of creating the very first leading example of a community of printed homes. It is a crucial step to democratize the new technology consequently introducing it to other non-profits and governments and scaling around the world.