Hof van Cartesius is a tiny house village on a derelict piece of land along a railway track in Utrecht, Netherlands. A public testing ground for the circular economy, all units were self-built using discarded materials. During the EU Green Week, co-founder Bianca Ernst explains how this place came to life.
Can you explain what the Hof van Cartesius is and how it started?
"Hof van Cartesius is a place made by and made for creative entrepreneurs. We are a community of 30 makers and designers who built their own workspaces, of which 90% is recycled building material. Some time ago, the City of Utrecht posted an open call asking for ideas to revitalize a strip of greenery adjacent to the Utrecht—Amsterdam railway into a creative neighborhood. Our proposal to turn the area into a community-run circular working village won the idea contest."
What does it mean to build 'circular'?
"Our approach to the circular economy is asking three questions before we buy any new material. First, is the material really needed? For example, we left the construction in the main building exposed instead of covering it up. Second, we always try to find already available material that we can re-use for our purposes. And if we have to buy new material in any case, we make sure to use only nature-based materials, such as wood. But for us the most important aspect of circularity is ownership. We leased a lot of the building material. We even created contracts, so that after 20 years we can give it back to the supplier so it can be re-used for other purposes."
Where did you get the building material from?
"In the beginning we spent a long time searching. We managed to get a lot from demolishing projects across Utrecht. But now we have built such a big network that we don't need to search any more — people are constantly bringing new material to us! There's even more coming our way than that we can use ourselves. That's why we took up the idea to organize a create a public marketplace for building materials. We hope to become an example for how you can build more sustainably in any kind of situation or project."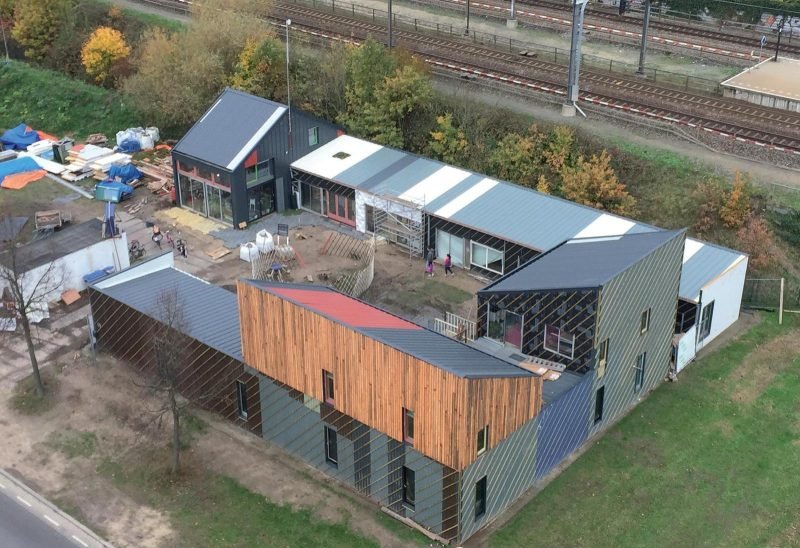 What kind of people are working here at Hof van Cartesius?
"The business owners have various backgrounds, but they are all innovators! We have makers who work with wood and steel in our workspaces. We have educational workshops for children in our newly-opened vegetable garden. There's many designers here, working in the fields of sustainable fashion, social design, furniture, illustration and photography. We even have a bakery here in the Hof, that makes bread using leftover malt from a local beer brewery!"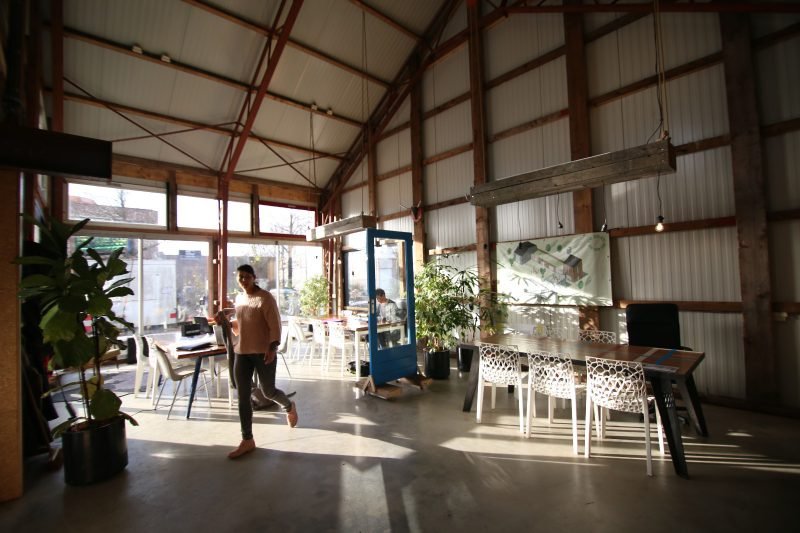 How can I participate? Do I need to build my own house?
"There are different ways to become part of our community. There's room to expand, as we're currently using only 20% of the land. We're planning to build new workspaces, but right now we are fully booked. Of course, you can drop by and use our co-working space, which is free to use. Doing so we hope to create a community in which people help each other and contribute their skills to make this place a success."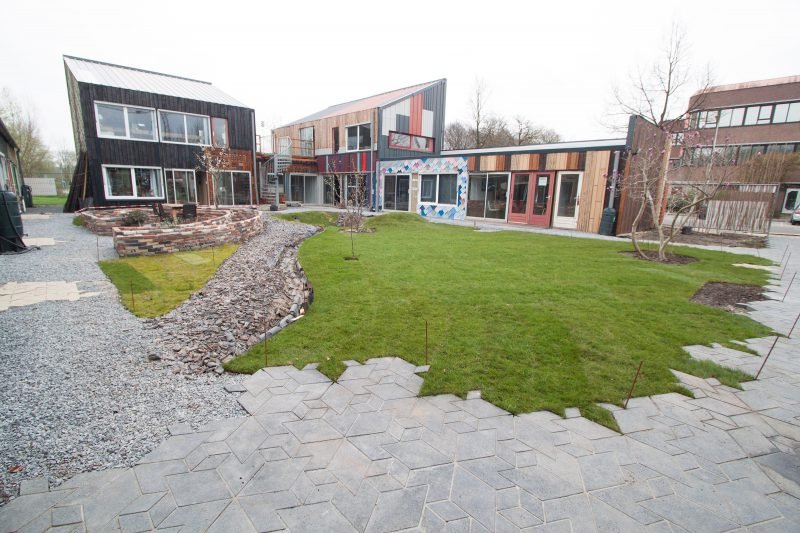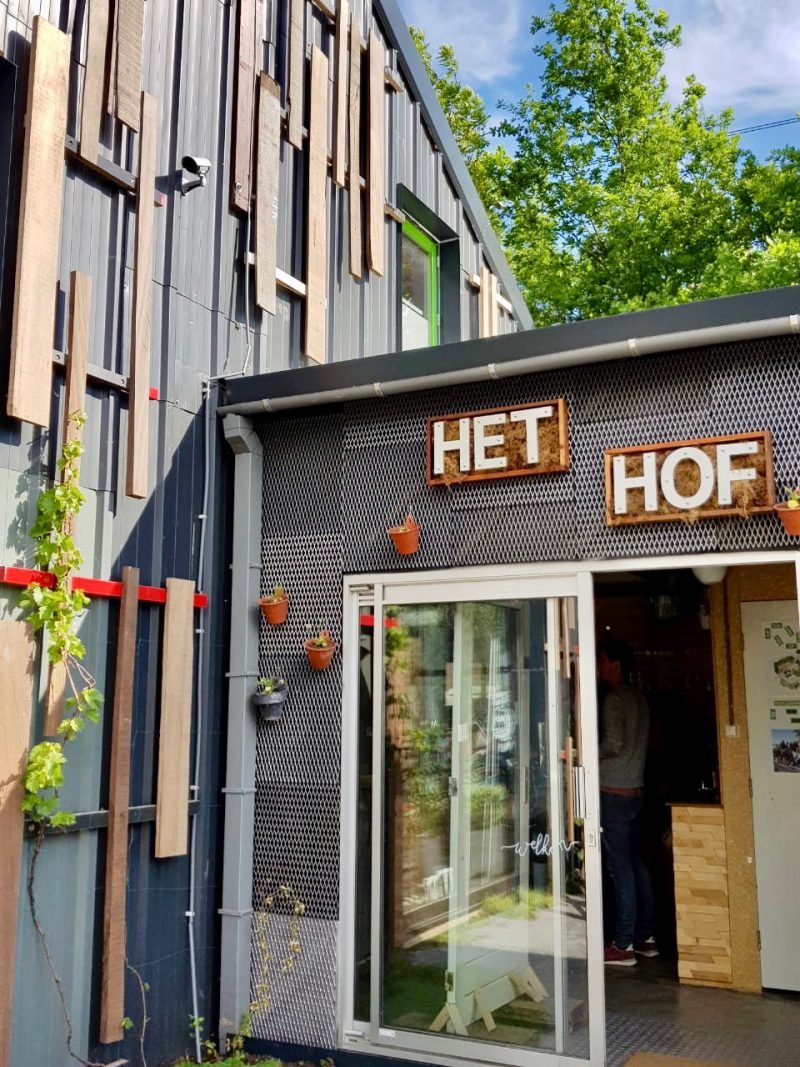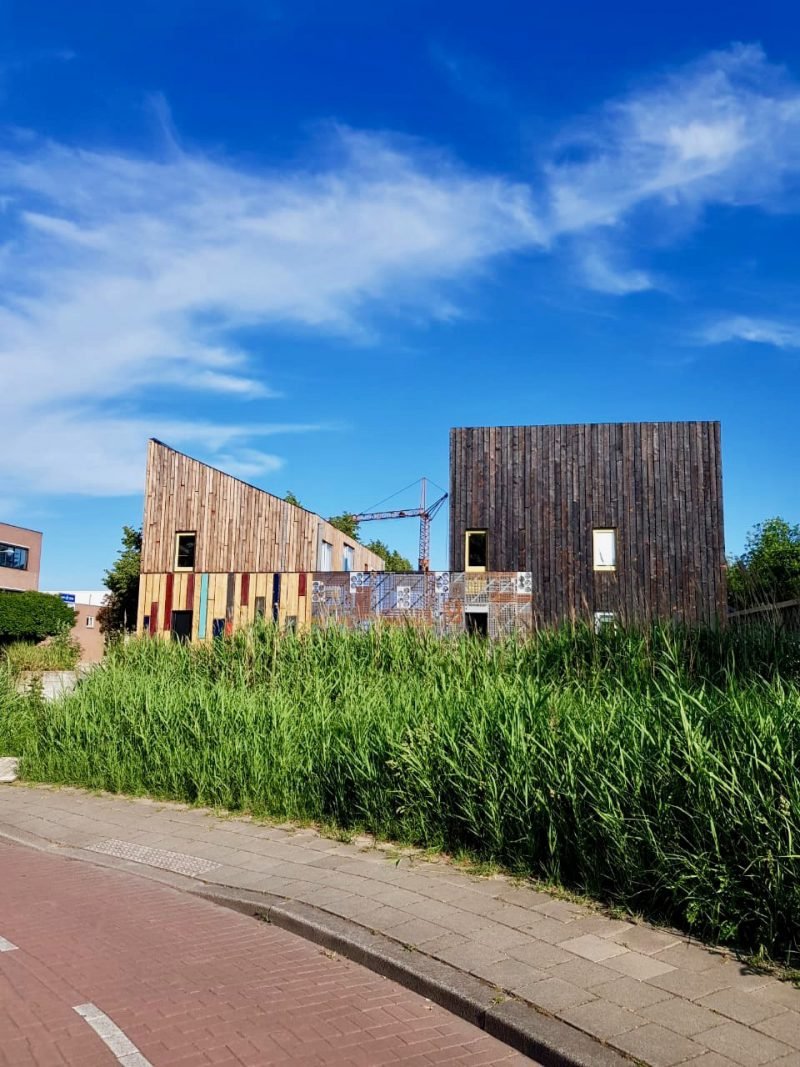 What are the benefits of working in this community?
"The space is designed to stimulate creative collaboration between businesses. Though the buildings have closed facades from the outside, once you walk into the courtyard you see huge glass windows. We believe that being in contact with the outside, with the greenery, isn't just healthy — it also makes it easier to start a conversation with someone else. Startups can grow their own network here. And it works, because after existing for half a year we're seeing the first collaborative projects!"
What does the future hold for Hof van Cartesius?
"We'll be here for 20 years. No-one knows what will happen with the area after that period. With the soil polluted by the heavy industrial activities of the past, there's no intention to build new homes here any time soon. Hof van Carthesius will be expanded in the near future with three more villages like this one, each with a courtyard. We want to further develop our DIY mentality, but I prefer to limit the number of inhabitants to 100. This way we'll make sure that we stay organized, and offer a professional working place for our members."
The EU Green Week 2018 will explore ways in which the European Union is helping cities to become better places to live and work. In a special article series, Pop-Up City will highlight some of the most inspiring green developments from across the continent. Join the #EUGreenWeek conversation on Facebook, Twitter and Instagram!